WOW. Just wow…Whisky Auctioneer (Europe based) is hosting an online auction with a Bourbon range so incredibly rare, it's borderline obscene. OK, it is obscene.
In total, there are 7,000+ global whiskies in the kitty. For our viewership purposes, there are 900+ lots from the "USA & Canada Region". Have a napkin ready as the selection is drool worthy. And yes, some of these will fetch $10's of $1,000's of dollars per lot. But to even see some of the relics on display is pretty dang cool. Truly, some of the rarest of the rare.
Whisky Auctioneer highlighted two bottles in particular in an outgoing email – D.H. Cromwell (15 year) and Boone's Knoll (16 year). Incredible relics of American Whiskey with fascinating backstories. Boone's Knoll stemming from the sacred original A.H. Hirsch stock of 1974, estimated fetch range $5,000 – $10,000. Cromwell, original Stitzel-Weller stock in a limited bottling of only 72 and a very cool backstory – fetch range $30,000.
Below, we've included detailed info of the Boone's Knoll, D.H. Cromwell, Van Winkle Select 17 Year (Japan), and Red Hook Rye.
Here is a screenshot of the highest bid items (very early) in the auction.
US SHIPPING? Yes. Per the site: "Shipments to the US will be dispatched within 10 days following payment, you will receive a confirmation email once this has been completed. Shipments may take up to 3 weeks to arrive following payment. To comply with regulations, all bottles shipped to the U.S. will have a removable government health warning sticker applied.
AUCTION SITE: CLICK HERE
WHISKY AUCTIONEER HOMEPAGE: HERE
D.H. Cromwell 15 Year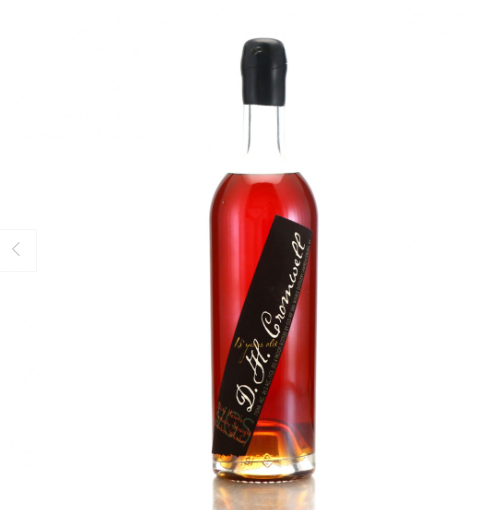 DISTILLERY: OLD FITZGERALD (STITZEL-WELLER)
AGE: 15 YEAR OLD
REGION: KENTUCKY, USA
BOTTLER: OLD COMMONWEALTHBOTTLED
STRENGTH: 46.2%
BOTTLE SIZE: 75CL
DISTILLERY STATUS: CLOSED
BACKSTORY (Whisky Auctioneer Provided)
Produced in the early 2000s, this is an exceptionally rare collaboration between Julian Van Winkle III's Old Commonwealth company and Gordon Jackson of Louisville's Old Town Liquors. It was originally sold to raise money for the American Cancer Society and is also a tribute to legendary bar owner, Helen Cromwell: – The Dirtiest Mouth in Milwaukee
Helen Cromwell (b.1886 – d.1969) was the owner of the Sunflower Inn, a small bar in Milwaukee which was named after the flowers that grew in the front yard. The bar started out as a speakeasy during prohibition and became popular with local factory workers and gangsters from across the United States. Cromwell famously only served two types of alcohol, Scotch and bourbon. If anyone dared to ask for something different she would retaliate by screaming violent and filthy language towards the unlucky recipient, gaining her the nickname "Dirty Helene Cromwell." Despite the venue being incredibly small in size and having no chairs, the Sunflower Inn became known as Milwaukee's best-kept secret.
When Julian Van Winkle II discovered that Cromwell was serving rival whiskey brand, Old Forester, he launched a personal and succesful campaign to convince her to switch to his Old Fitzgerald products. After subsequently discovering "Old Fitz" was the ony bourbon brand she now offered in her bar, Julian Van Winkle Snr (as known as Pappy) called her on the phone and personally invited her to the annual Stitzel-Weller sales meeting, later paying for 400-mile taxi ride to Louisville as she refused to fly. Following three days of being wined and dined, a new personal relationship was born. Eventually, in the late 1950s Cromwell would lose the bar in what she described as a "dodgy loan deal".
In a nod to Cromwell's taste for foul language, the bottle carries the acronym VGS (Very, Good, Sh*t).
The Stitzel-Weller company was officially established in 1933 at the repeal of National Prohibition in the US. It was the result of a merger between the A. Ph. Stitzel distillery and its biggest customer, W.L. Weller & Sons. The Stitzel-Weller distillery opened on Kentucky Derby day in 1935, and quickly developed a reputation for its high quality wheated bourbon, and its main brands were Old Weller, Old Fitzgerald and Cabin Still.
The original ownership was shared between Alex T. Farnsley, Arthur Philip Stitzel and Julian Van Winkle. The former passed-away in 1941 and 1947, respectively, leaving the Van Winkle family as the sole heirs to the business. 'Pappy' died in 1965, having handed the reigns to his son, Julian II the year prior, who ran it until 1972 when the board of directors forced him to sell it to the Norton-Simon subsidiary, Somerset Imports. When they were bought over by the American arm of Scottish distillers, DCL, its subsequent iteration invested heavily in bourbon. So much so in fact, that their newly rebuilt Bernheim distillery had such capacity that Stitzel-Weller was rendered surplus to requirements.
It was shut down in 1992. Still part of the Diageo portfolio, it has never re-opened and instead now houses the visitor experience for their Bulleit brand.
This is one of only 72 bottles ever produced.
Boone's Knoll 16 Year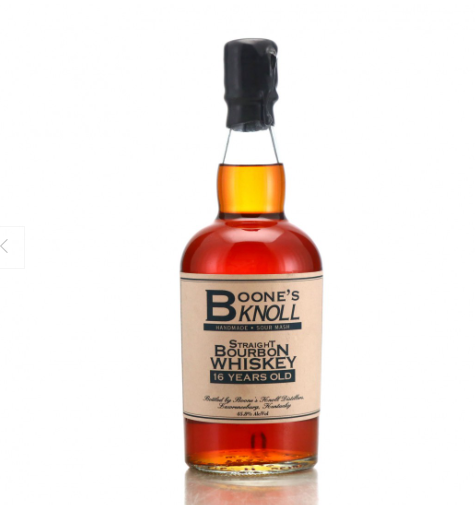 DISTILLERY: PENNCO (MICHTER'S)
AGE: 16 YEAR OLD
VINTAGE: 1974
REGION: PENNSYLVANIA, USA
BOTTLER: OLD COMMONWEALTH
CASK TYPE: NEW CHARRED AMERICAN OAK
BOTTLED STRENGTH: 45.8%
BOTTLE SIZE: 75CL
DISTILLERY STATUS: CLOSED
BACKSTORY (Whiskey Auctioneer Provided)
Distilled in Spring 1974, this bourbon is bottled from a single 400 barrel batch commissioned by Adolph Hirsch and distilled under contract at Michter's distillery (then known as Pennco), just outside Schaefferstown, Pennsylvania. Hirsch was a former Schenley executive who had briefly worked at Michter's during his time there, and it is believed he commissioned the whisky as financial favour to the distillery, and actually had little plans for its use. So, it lay ageing in the warehouses for much longer than generally expected for a bourbon at the time.
With the closure of Michter's distillery, the bourbon was sold by Hirsch to Gordon Hue in 1989, who set about bottling it immediately. Responsibility for the early bottling was entrusted to Julian Van Winkle III at his Old Commonwealth site in Lawrenceburg and together they established one of American whiskey's most collectable brands, the A.H. Hirsch Reserve. Predominantly destined for the Japanese market, there were a variety of presentations at every age-statement between 15 and 20 years old, and even the occasional barrels bottled as other brands, such as Colonel Randolph or in this case, Boone's Knoll.
Van Winkle Selection 17 Year Lot H
DISTILLERY: BOONE COUNTY
AGE: 17 YEAR OLD
REGION: KENTUCKY, USA
BOTTLER: OFFICIAL
BOTTLED STRENGTH: 47.8% ABV / 95.6 US PROOF
BOTTLE SIZE: 75CL
DISTILLERY STATUS: CLOSED
BACKSTORY (Whisky Auctioneer Provided)
The Old Rip Van Winkle brand was a pre-prohibition bourbon label, revived by the Van Winkle family after they were forced to sell their Stitzel-Weller distillery by its board of directors. New owners, Somerset Imports, granted Julian Van Winkle II (son of the famous 'Pappy') the continued use of an office at the distillery, and first option on purchasing casks to bottle his new brand with. When he died and the business passed to his son, Julian III, this courtesy was no longer extended, and he moved bottling to the old Hoffman distillery in Lawrenceburg in 1983, renaming it Old Commonwealth. He was still able to buy Stitzel-Weller stock though, and introduced the famous Pappy Van Winkle range in homage to his grandfather, using well-aged barrels from the distillery the now-legendary figure once so lovingly ran. When Stitzel-Weller was closed down by United Distillers in 1992, it was only a matter of time before stock would run out. This necessitated a partnership between Julian Van Winkle III and Buffalo Trace distillery in 2002, seeing all bottling move there, initially using the remaining Stitzel-Weller barrels, with these eventually replaced by Buffalo Trace distilled stock. The product from all eras is revered, and the brand is considered to be the first premium bourbon line to have been produced in the US.
Bottled in the early 1990s by Julian Van Winkle III, this incredibly rare example has since been confirmed to hail from Boone County distillery. It was originally destined for the Japanese market.
Van Winkle III continued to bottle at Old Commonwealth until 2002, when thinning stocks necessitated an agreement with the Sazerac company, who warehoused his remaining barrels, and produced limited quantities of Pappy Van Winkle Family Reserve on an annual basis until it finally ran out. It is now distilled at Buffalo Trace using Pappy's old recipe.
Red Hook 23 Year Old Single Barrel Kentucky Rye #2 / LeNell's
BACKSTORY (Whisky Auctioneer Provided)
In 2007 and 2008, Tonya LeNell Smothers, owner of LeNell's Ltd in Brooklyn, New York met with Drew Kulsveen of Kentucky Bourbon Distillers in Bardstown. Together they selected just four barrels of 23- and 24-year-old rye from the depths of Warehouse G. These casks were individually bottled between 112.8 to 117.6 proof. This example was drawn from barrel #2.
The title Red Hook is taken from a nickname given to the 21,000+ Brooklyn dockworkers who were provided with purpose-build accommodation in the early 20th century. These became known as Red Hook Houses. A total of just 852 bottles were drawn from the four single barrels.
Kentucky Bourbon Distillers are the owners of the Willett distillery in Bardstown. Willett distillery was built in 1936, just a few years after the repeal of National Prohibition by Lambert Willett, a former distiller for Max Selliger & Co. The distillery was initially a success, principally through its Old Bardstown and Johnny Drum brands, however it was hit hard by the bourbon slump of the 1970s. The result was an ill-advised move into producing ethanol for the production of "gasohol," spurred by the 1979 energy crises. When that market re-stabilised, Willett was left floundering and eventually closed in the early 1980s.
Lambert's granddaughter, Martha Willett and her husband, Even Kulsveen, then purchased the distillery and established Kentucky Bourbon Distillers in 1984. They originally bottled the remaining barrels of 1970s-distilled stock, however as that gradually diminished, they began sourcing barrels from other producers in order to replenish it, becoming one of the most important independent bottlers in Kentucky. The majority of their barrels were believed to have come from neighbouring Heaven Hill, and with these casks they developed a wealth of important brands, including the Willett Family Estate, Noah's Mill and Rowan's Creek.
In addition, they contract-bottled brands for other companies, such as the Very Olde St Nick and Black Maple Hill brands. Revered for the quality of their whiskey, their products have become some of the most collectible to come out of Kentucky. One January 21st, 2012, the company re-opened Willett distillery, and have been slowly replenishing its warehouses with its own whiskey ever since.
For the latest on the Bourbon Lifestyle, visit www.thebourbonreview.com