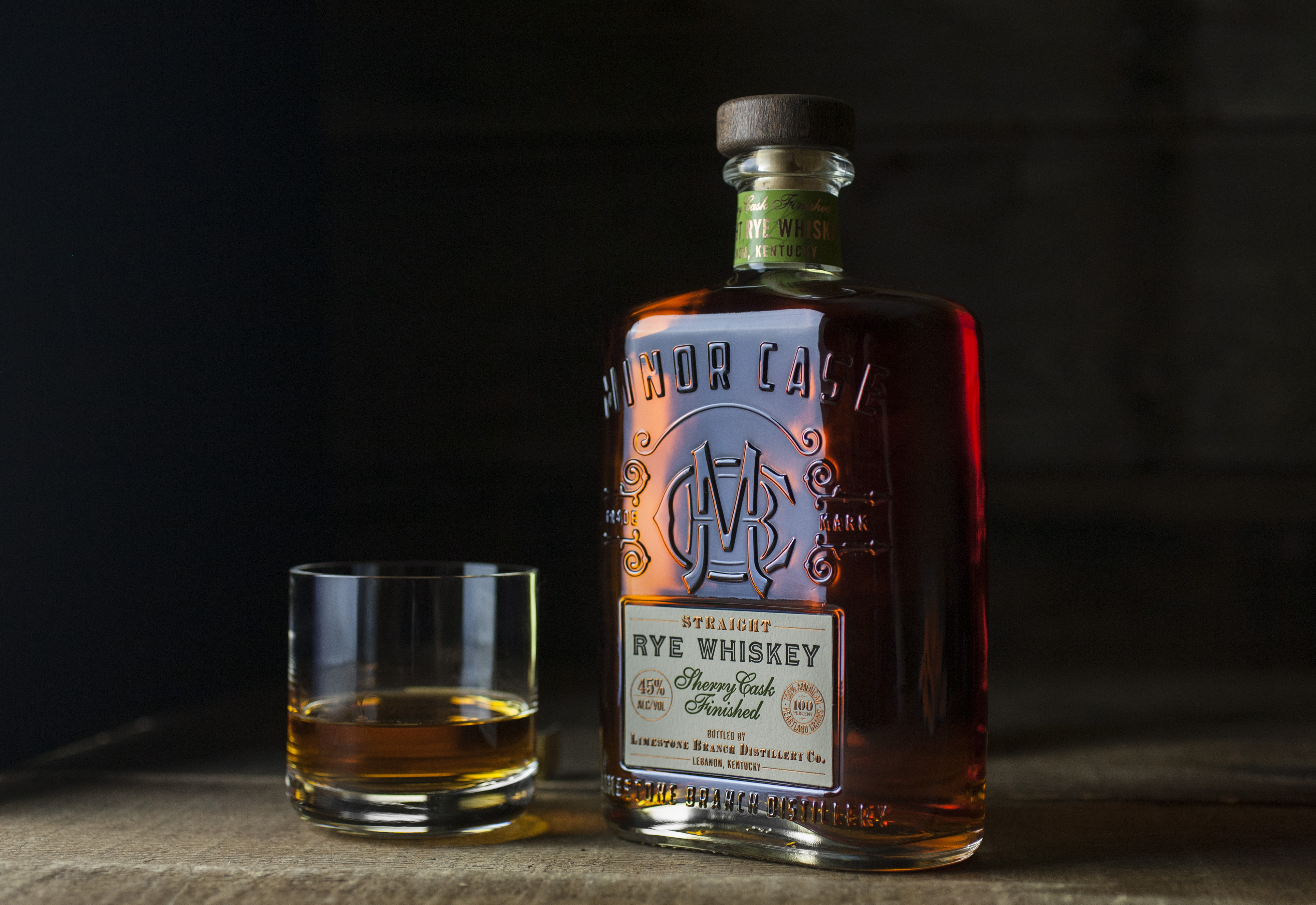 Rye Whiskey Will Have A Sherry Finish
By Justin Thompson
Limestone Branch Distillery is releasing a new whiskey at the end of February in honor of the founders' great-grandfather.  Minor Case Straight Rye Whiskey, will be a straight rye whiskey that is also finished in a sherry cask.
According to Steve Beam, president and distiller of Limestone Branch Distillery, "My great-grandfather, Minor Case Beam, made rye whiskey in his day, before prohibition, which was his specialty.  This rye whiskey is inspired by him and a tribute to his distilling legacy."
Beam chose an old-fashioned flask-style for their bottle along with a cork topper.  The bottle is said to feature the crest Minor Case Beam used on his labels back when he owned and operated his own distillery. "We wanted to incorporate his original logo as a special touch.  If you look closely, you can see the letters M, C and B in the crest," says Steve.
Steve and his brother Paul Beam opened Limestone Branch Distillery in 2011.  They have a rich family history on both sides of their parents (Beam and Dant) which makes the brothers seven-generation distillers.  Limestone Branch Distillery is located in Lebanon, KY, not too far from Maker's Mark Distillery.
Minor Case Straight Rye Whiskey is bottled at 90 proof with a suggested price of $49.99 and is available nationwide.