LexArts (Lexington, KY) has teamed up with Maker's Mark for its own private barrel selection to celebrate its 50th Anniversary. On December 2nd, you'll have your chance to own a decorative piece of the action.
The barrel will yield over 200 750ml bottles of Maker's Private Selection.
LexArts has teamed up with 100 local artists to paint two bottles each as a contribution to our annual Fund for the Arts Campaign. Each artist will receive a special paint kit, compliments of DecoArt. The resulting 200 painted, decorated, re-imagined and adorned bottles will be creatively displayed on the Whisky Wall of Wonder at the LexArts 50th Anniversary Celebration on December 2 at Keeneland. One hundred of the bottles will be available that evening as a 'bottle selection.' The remaining will be available via an online auction coming soon.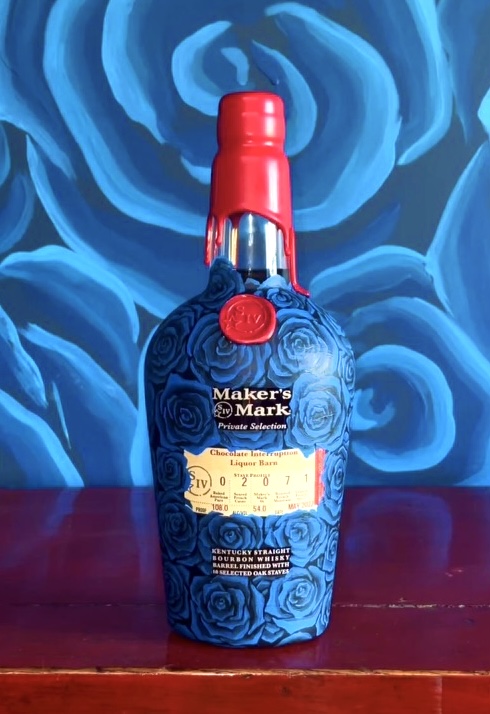 Don't miss your opportunity to own one (or more!) of these one-of-a-kind highly collectible works of art.
Per LexArts, "We are extremely grateful for these artists and their contributions of exceedingly valuable time and talent that will help us continue to nourish the arts in Lexington."
ONLINE AUCTION
Can't make it to the CELEBRATION? Want to collect the second bottle of your favorite artist? This auction's for you! One hundred Maker's Mark Barrel Select LexArts Artisan Blend bottles are on the auction block. The auction opens in mid-November and will conclude at 11:59pm on Sunday, December 11, 2022.
MORE INFO: HERE