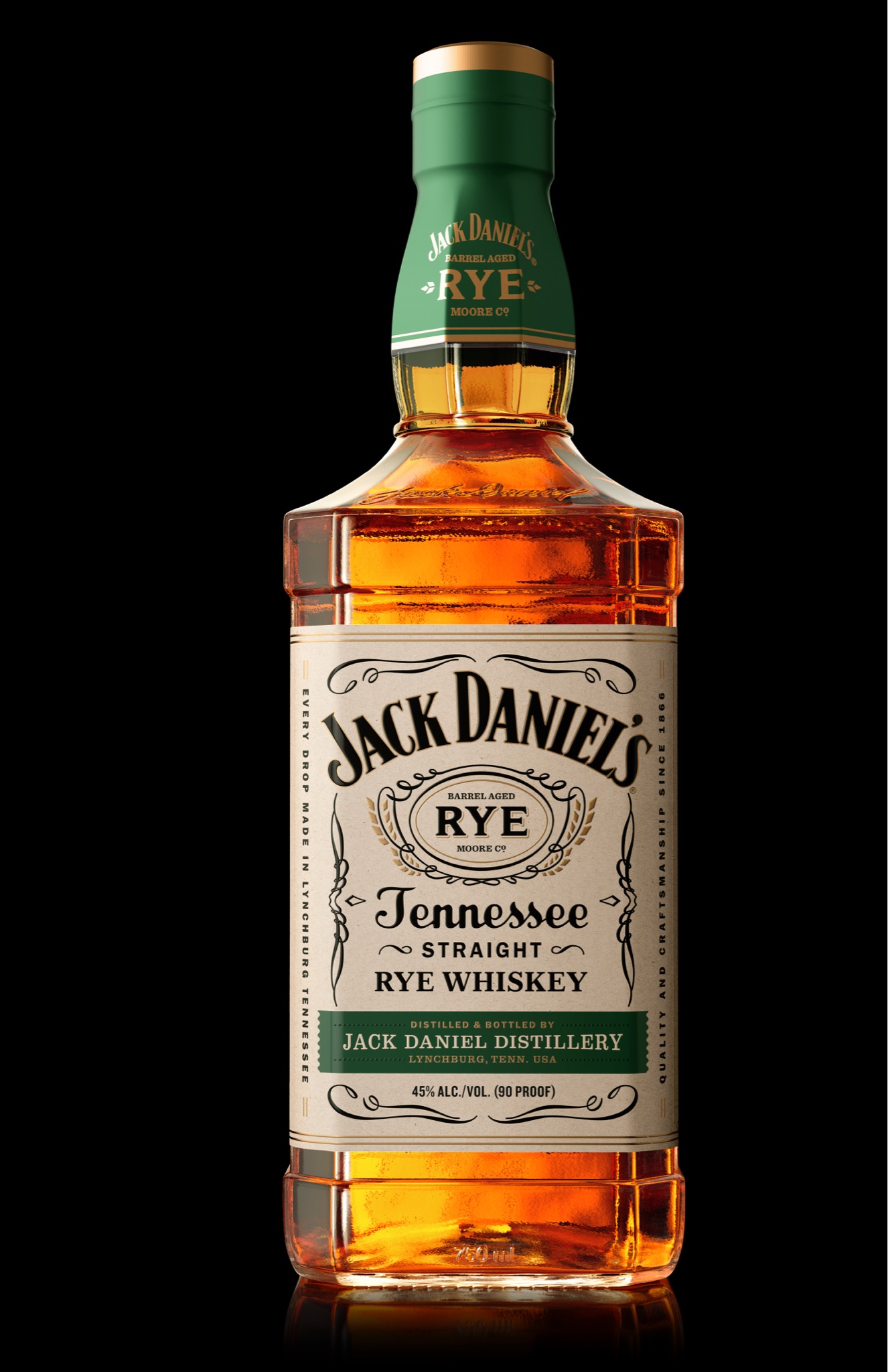 Jack Daniel's Distillery has announced the release of the new Jack Daniel's Tennessee Rye. The rye whiskey has a mash bill of 70% rye, 18% corn, and 12% malted barley. It is bottled at 90 proof and is expected to hit shelves across the country this October.
This is not Jack Daniel's first foray into the world of rye. "Following the launch of Single Barrel Rye in 2016, we've heard from so many of our friends who like Jack Daniel's rye whiskey," says Master Distiller Jeff Arnett. "Our goal with Tennessee Rye was to create a versatile whiskey with a balance of flavors that can be enjoyed neat, on the rocks or mixed in a classic American whiskey cocktail."
The rye will be available in three bottle sizes (50ml, 750ml, and 1L) and will be offered at an MSRP of $26.99 for a 750ml bottle.