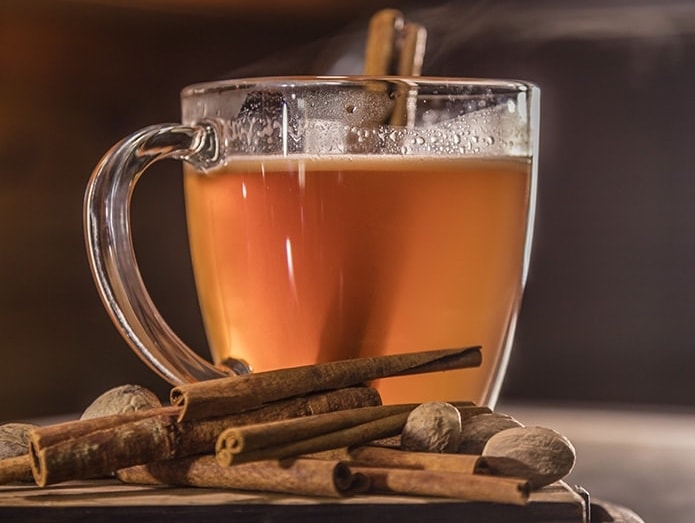 Snow has hit Kentucky get again – and we can only make so many hot toddies in one winter! Try this Four Roses Recipe for Hot Buttered Bourbon for a smooth and toasty treat to keep you warm till Julep Season.
MIXOLOGIST: SUSIE HOYT
VENUE:THE SILVER DOLLAR
INGREDIENTS
1½ fl oz Four Roses Bourbon
1 fl oz Hot Buttered Rum mix
1 dash(es) Angostura Bitters
Hot Water
DIRECTIONS
1. Fill mug up to the top with hot water and allow to temper for ~45 seconds.
2. Dump hot water and refill to 2/3 with hot water.
3. Add a heaping dessert spoon of Hot Buttered Rum Mix and stir vigorously.
4. Add Four Roses Bourbon and 1 dash of Angostura bitters.
5. Top with more hot water if needed and give a quick stir.
6. Garnish with grated nutmeg or a tall cinnamon stick, and serve with the spoon in.
Hot Buttered Rum Mix (El Camino-Louisville version):
1 lb butter at room temperature
6 cups brown sugar
4 tsp cinnamon
2 tsp grated nutmeg(fresh)
1 tsp ground cloves
1 tsp salt
Stir until evenly mixed.