Anyone who believes whiskey is a man's drink probably hasn't gotten out of the house in the last decade. In fact, women make up nearly 40% of whiskey consumers, according to a recent study by MRI-Simmons. And behind the scenes, women are taking on more leadership roles in the distillery than ever.
We wanted to highlight a handful of women in the whiskey industry, and that list quickly grew to 22. This is only the tip of the iceberg. To keep it manageable, we decided to limit the list to those working in the United States and those working in distilling and/or ownership roles. Each week this month, we also will take a deeper dive with some of the women here, so stay tuned.
You'll see the word "passion" a lot throughout the list. Most of the people below are simply following their love of science, distilling and innovation and their desire to put a fingerprint on the whiskey industry despite their gender. And they all are doing just that.
Let's raise a toast to passion, drive and whiskey-makin' badass women!
1. Nicole Austin — General Manager/Distiller at George Dickel (Cascade Hollow Distilling)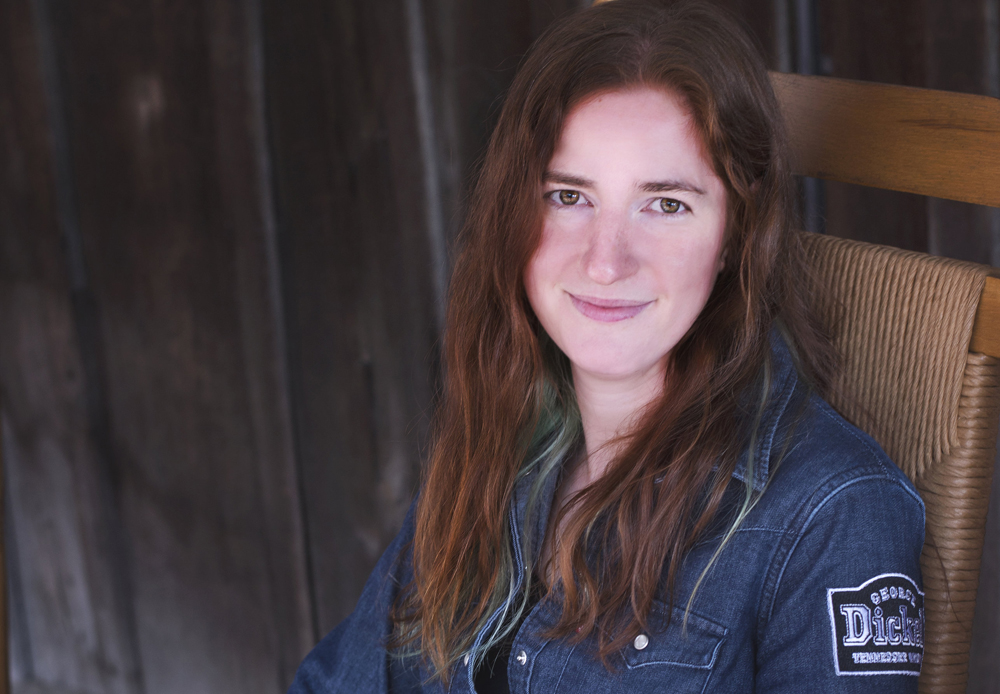 Nicole Austin came on board at Dickel in 2018 after learning the ropes at Kings County Distillery, Oak View Spirits and Ireland's Tullamore Distillery. In 2019, Austin launched her first product, the award-winning 13-year-old Bottled-in-Bond George Dickel Tennessee Whisky. The chemical engineer is certainly bringing new life to the Diageo-owned distillery in Tullahoma, Tenn.
2. Myra Barginear — Co-Founder/Owner of Paul Sutton Bourbon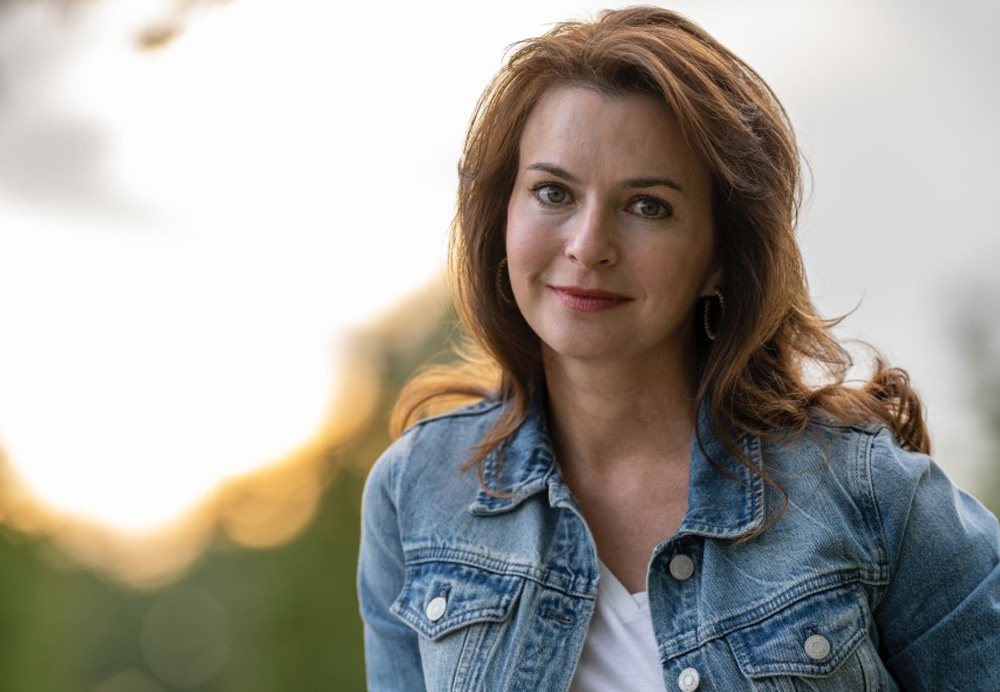 Myra Barginear started her professional career as an oncologist, but when she took a break to raise her young children, she found a new calling: distilling her family's long lost bourbon recipe. In 2014, Barginear reproduced that bourbon using samples found from an old mason jar, and she launched Paul Sutton Bourbon, based in Danville, Ky., that same year. Barginear uses the sweet mash process in distilling and sources her corn from Alabama.
3. Jane Bowie — Master of Maturation/Director of Innovation at Maker's Mark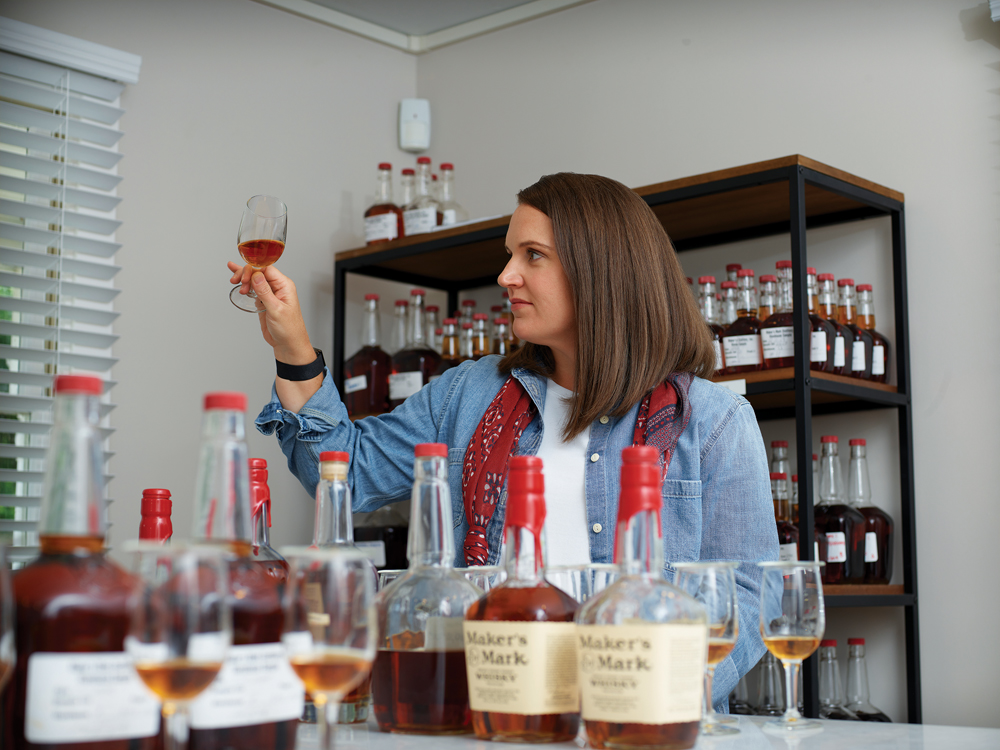 Since 2016, Jane Bowie has been leading the charge of innovation at the quaint and historic Maker's Mark Distillery in Loretto, Ky. Bowie started as an international ambassador for the company years earlier and then made her way to the distilling side of the operation, overseeing Maker's Private Barrel Select program and creating new products like the wood-finishing series. Sensory analysis is what she loves most, and it shows in the novel new releases coming from the distillery.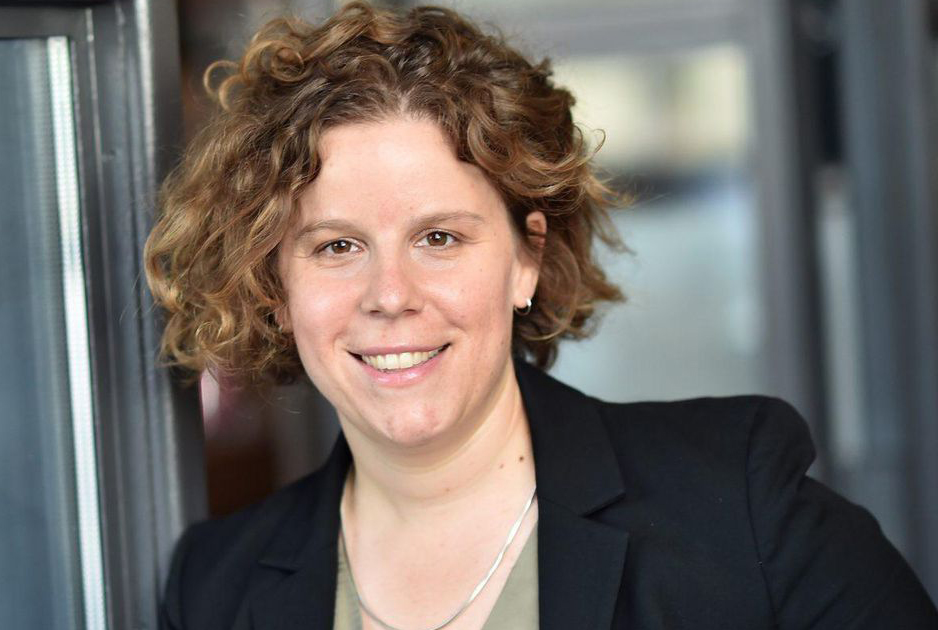 After a successful career in politics, Pia Carusone decided to chase a longtime dream of hers of opening a female-led distillery in Washington, D.C., with a childhood friend. Republic Restoratives launched in 2016 and was the largest crowdfunded distillery in the U.S. Many are familiar with the Rodham Rye, and other products coming out of the distillery include Borough Bourbon, Chapman's Apple Brandy and Civic Vodka.
5. Alex Castle — Senior Vice President/Master Distiller at Old Dominick Distillery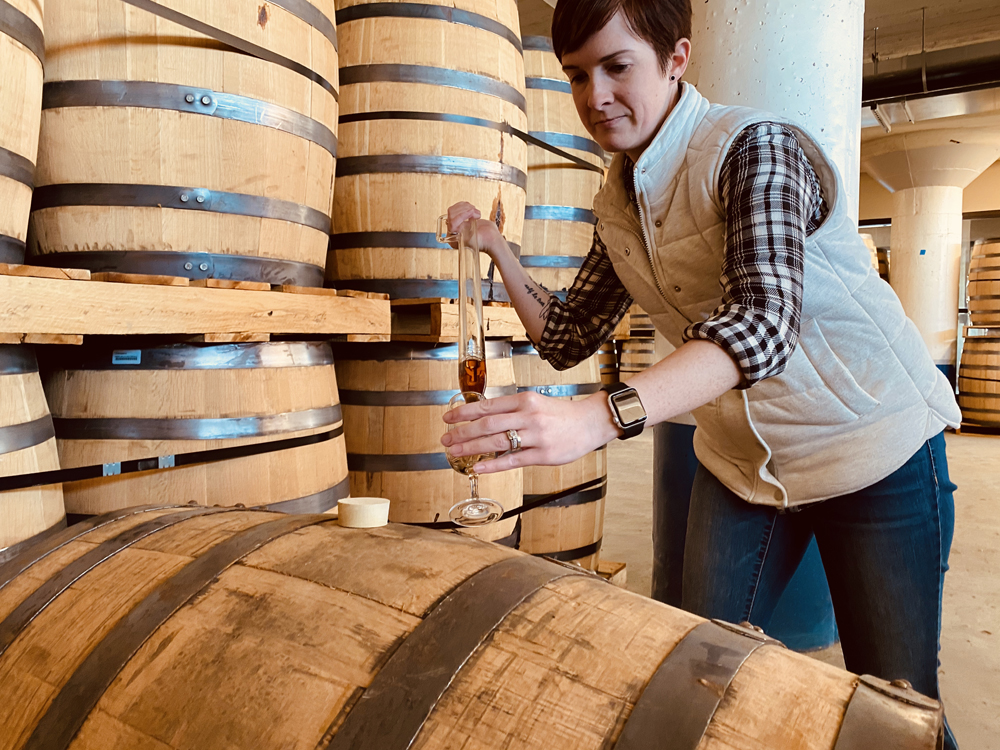 Alex Castle is a Kentucky native who knew she wanted to go into distilling even before she could legally drink. After earning her degree in chemical engineering, Castle learned the ropes at Wild Turkey and then made a career leap to Old Dominick, a revived whiskey distillery in Memphis, as head distiller. She quickly got to work distilling what'll become Old Dominick's core products, and in the meantime released some sourced brands in the Huling Station line.
6. Nic Christiansen — Assistant Blender/Single Barrel Program Manager at Barrell Craft Spirits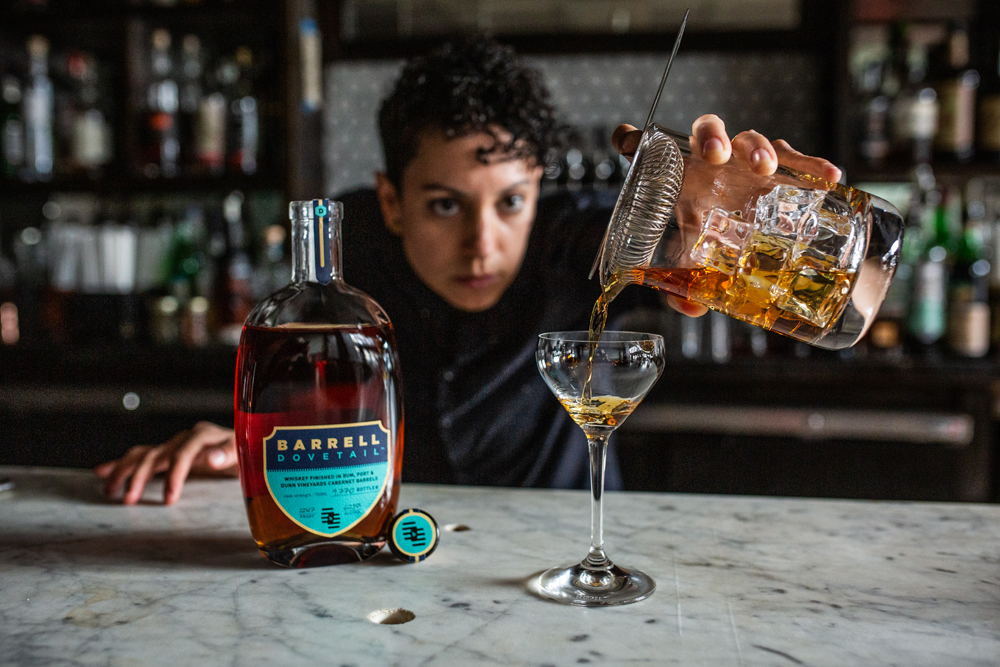 Nic Christiansen brings her extensive background in mixology to her current role at Barrell Craft Spirits. It's her job to pick and choose which barrels and micro-blends go up for private releases, and she also facilitates the entire process until that whiskey ends up in a bottle. Christiansen spends ample time in the lab as well, working on new products and innovation.
7. Marianne Eaves — Owner of Eaves Blind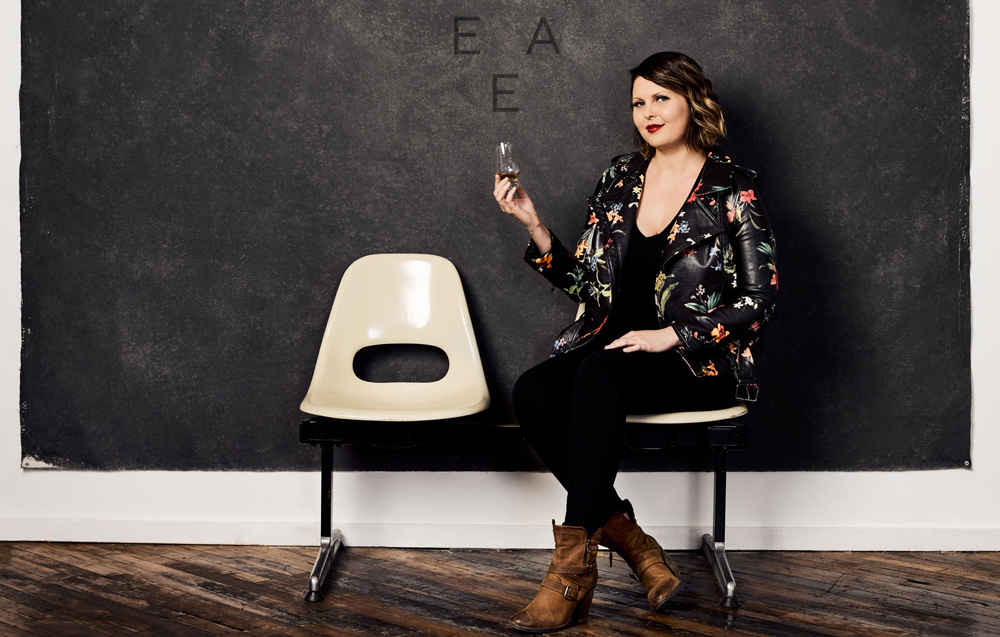 Kentucky native Marianne Eaves has been a champion for all things whiskey ever since she began her career in distilling at Brown-Forman. With a degree in chemical engineering, Eaves loves the delicate intricacies and scientific nature behind bourbon, and her passion propelled her on to Castle & Key, where she became the first woman master distiller in Kentucky since Prohibition. Eaves now runs her own subscription-based business and also regularly consults with distilleries all over the world.
8. Nancy Fraley — Master Blender/Owner of Nosing Services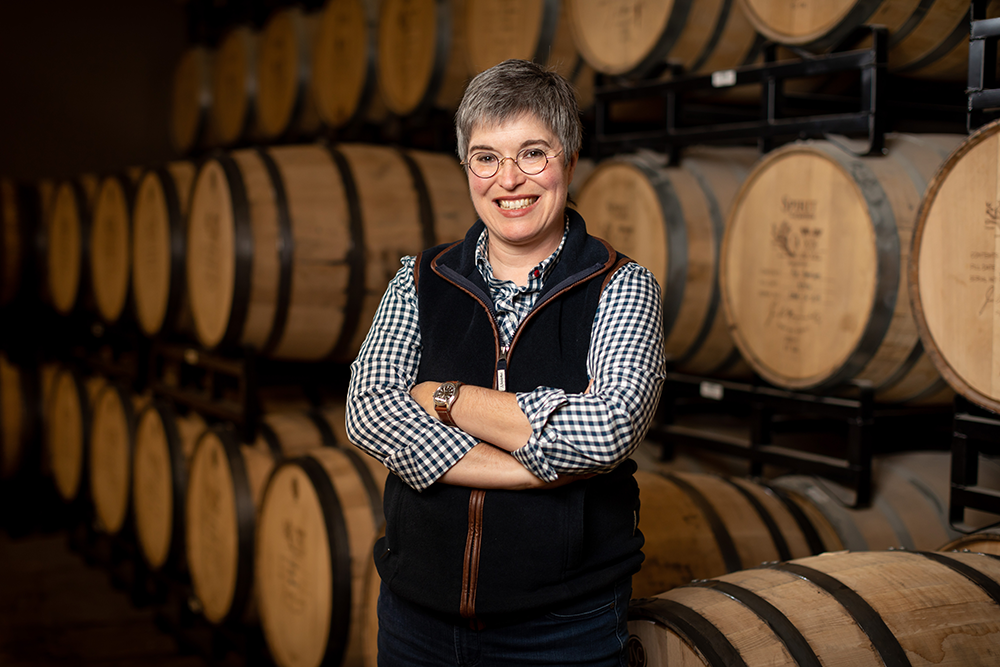 Nancy Fraley is known in the industry as "The Nose," and for good reason: Distillers hire her to help with custom blending, product creation, maturation programs and sensory analysis, among many other things. Some of Fraley's clients include Wyoming Whiskey, Joseph A. Magnus and Still Austin Whiskey Co., and she also created the American Craft Whiskey Aroma Wheel.
9. Becky Harris — Co-Owner/Chief Distiller at Catoctin Creek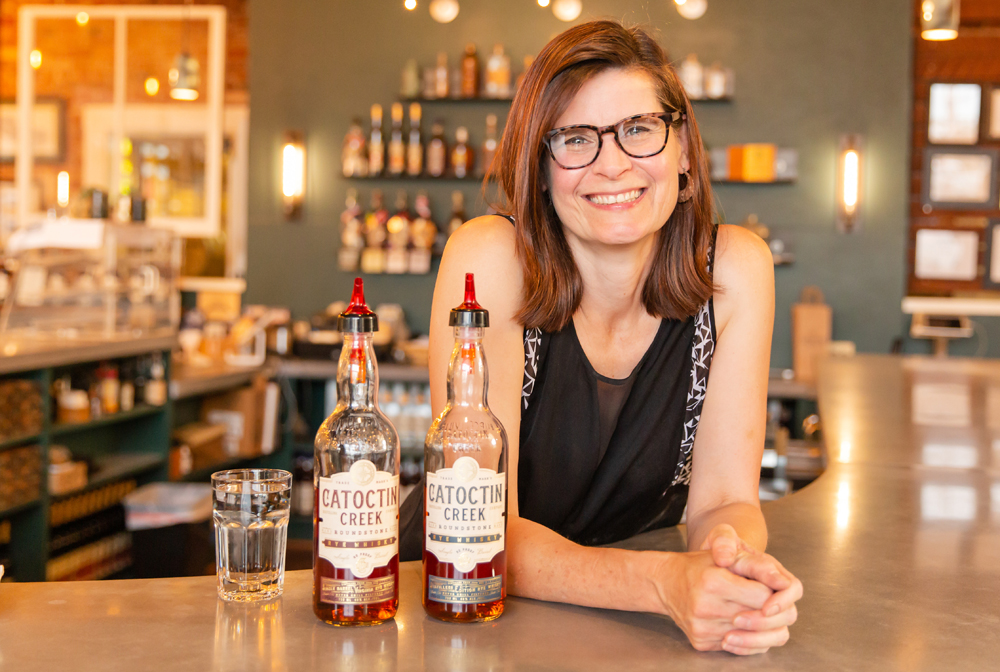 With a chemical engineering degree on hand and a passion for distilling, Becky Harris opened the Virginia distillery Catoctin Creek with her husband Scott Harris in 2009. It became the first legal distillery in Loudoun County since before Prohibition and helped solidify "Virginia Rye Whisky" as a viable category of whiskey.
As a Tennessee native, Allisa Henley is driven to create damn fine whiskey that represents her home state to the world. Henley first got her start in the whiskey biz working for Diageo, eventually becoming distiller of George Dickel. In 2016, she left that position to head up the newly established, as-yet-to-be-named Sazerac-owned distillery in Murfreesboro. Here, she's busy working on what that whiskey will be — shaping it to become a valued member of the Tennessee whiskey category.
11. Britt Kulsveen — President/Chief Whiskey Officer of Willett Distillery
Britt Kulsveen is a fifth-generation Willett family member of the legendary Bardstown distillery and took over presidential duties in 2018. She works alongside her brother, Master Distiller Drew Kulsveen, to continue the distillery's more than 80-year-old traditions for future generations.
12. Hannah Lowen — Vice President of Operations at New Riff Distilling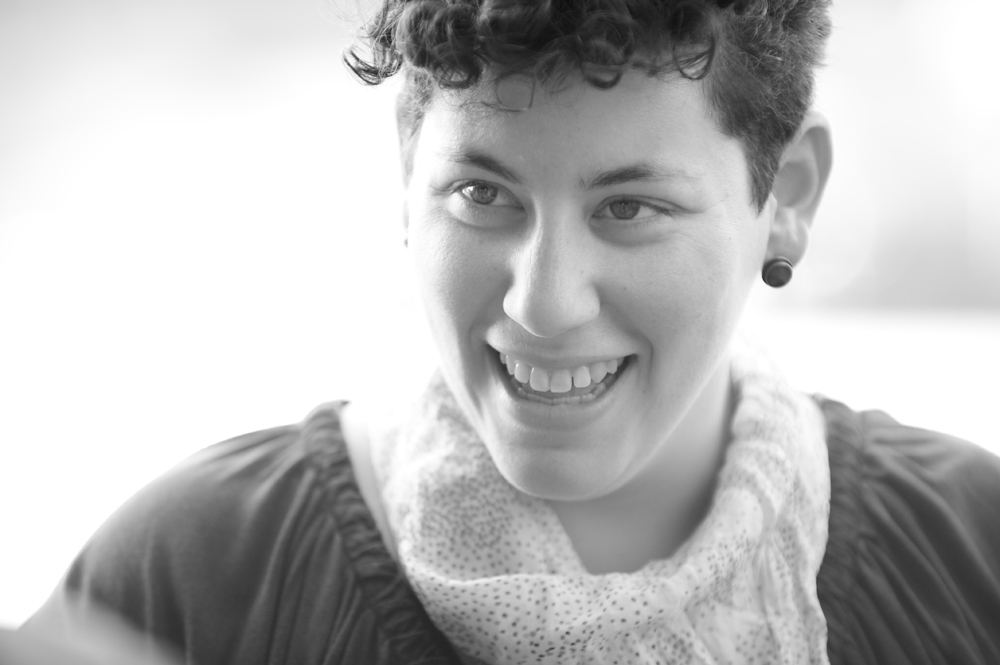 After spending some time in politics and nonprofit management, Kentucky native Hannah Lowen plotted her next career steps. It was 2013, just a year before Covington's New Riff Distilling occupied a physical space, and New Riff founder Ken Lewis convinced her to join his team of skilled distillers. Lowen said yes, and the rest, they say, is bourbon-soaked history. Lowen helped build the systems, brands and operations that have helped pave the way for New Riff's success.
13. Elizabeth McCall — Assistant Master Distiller at Woodford Reserve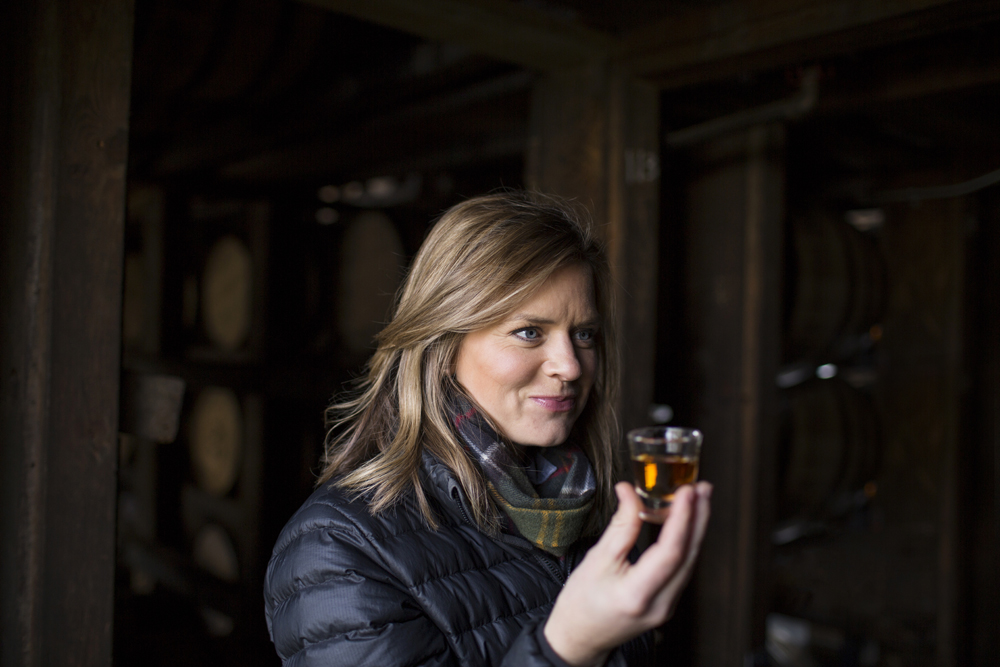 Since 2009, Elizabeth McCall kept busy working behind the scenes at Brown-Forman — owner of Woodford Reserve, Old Forester and Jack Daniel's — as a sensory expert in the research and development department. By 2015, McCall's passion for whiskey and expertise in quality control earned her the title of Master Taster, and nearly three years later she became the Assistant Master Distiller, working side by side with famed Master Distiller Chris Morris.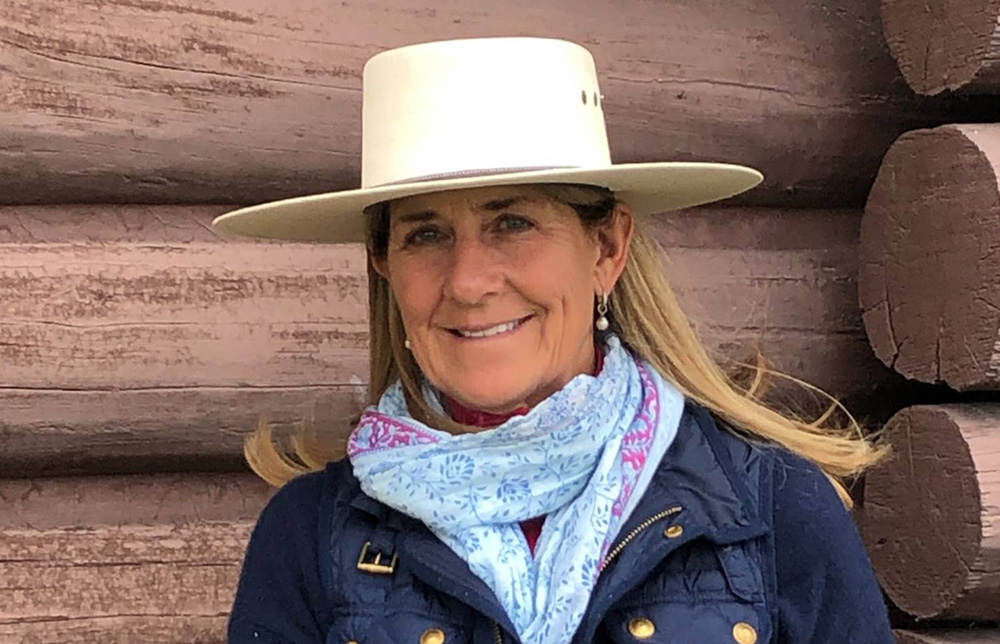 In 2009, Kate Mead and her husband Brad decided Wyoming needed its first legal distillery, so the ranchers created Wyoming Whiskey. They use only locally sourced grains for their premium whiskey and have created their products with help from some of the top names in the business, including the late Lincoln Henderson (Angel's Envy), Steve Nally (now Master Distiller at Bardstown Bourbon Co.) and Nancy Fraley (mentioned above). Mead is the one who brought in Fraley for consulting. "I was the one who found Nancy for WW and I am darn proud of it!" she says.
15. Joyce Nethery — Co-Owner/Master Distiller at Jeptha Creed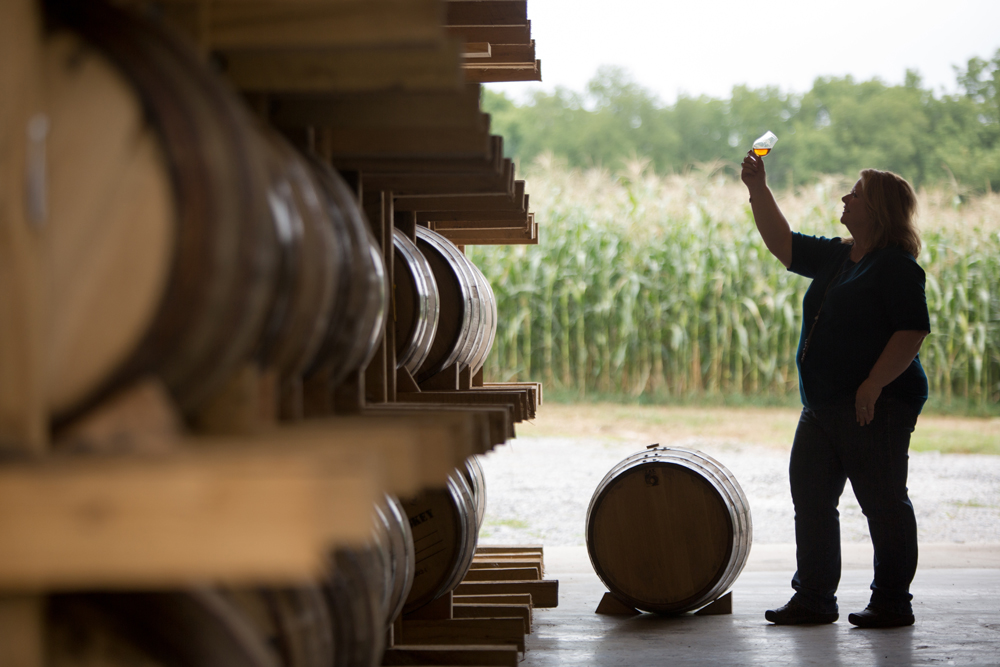 Chemical engineer, farmer and high school teacher Joyce Nethery opened Kentucky craft distillery Jeptha Creed in 2016 as a family operation. While the bourbon and rye whiskey aged, Nethery created a successful line of flavored moonshines and vodkas using only naturally-grown ingredients — most from the family's nearby farm. In fact, Nethery decided to use the heirloom corn Bloody Butcher, her family grew, in all the distillery's mash bills.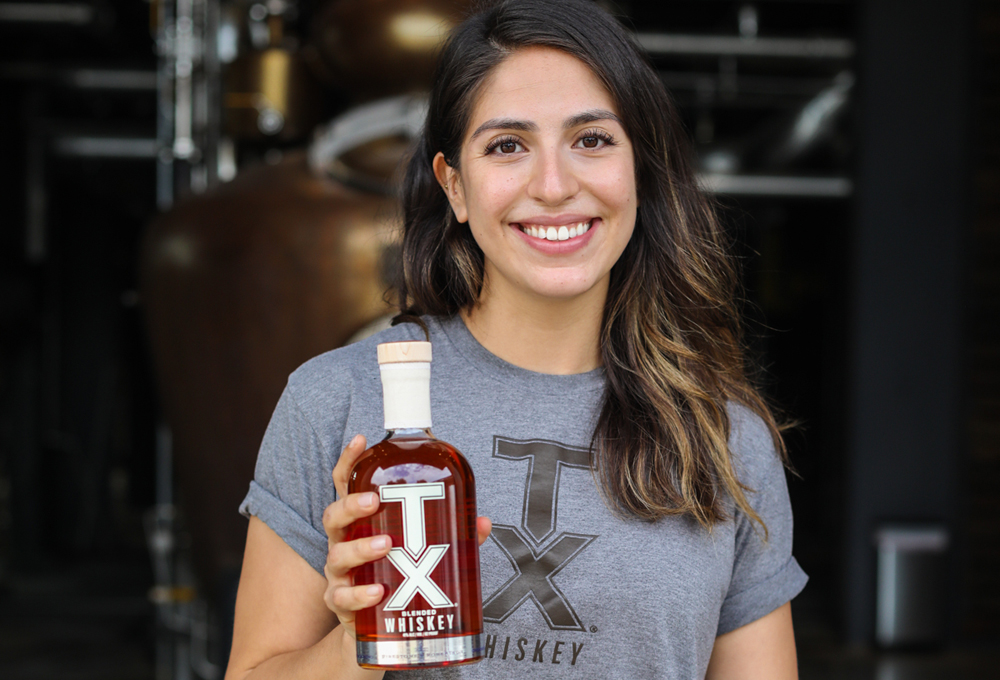 With the super cool title of "Whiskey Scientist," Ale Ochoa spends most of her time, obviously, in the labs at the Fort Worth, Texas-based Firestone & Robertson Distilling Co., where they produce the award-winning TX Whiskey and TX Straight Bourbon brands. Ochoa has a background in food science and working in a sensory kitchen, so her day-to-day duties include examining the whiskey — from a maturation, blending and sensory analysis perspective.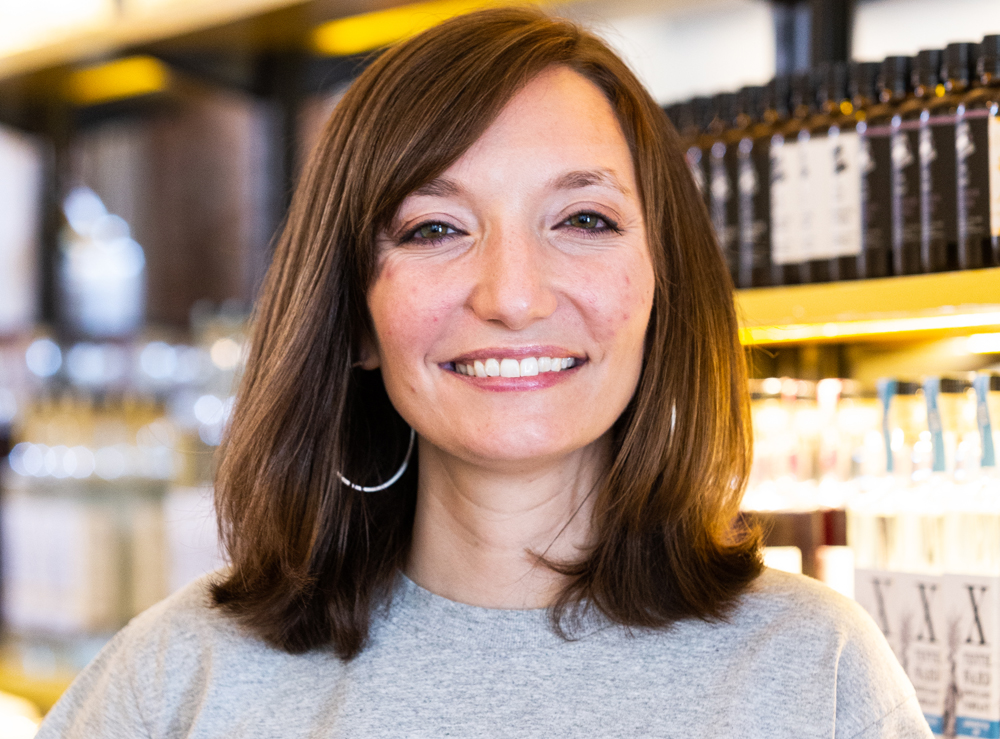 Monica Pearce had a passion for whiskey, and that passion led her to open Tenth Ward Distilling in her hometown of Frederick, Md., in 2016. While she helps create finished bourbon, whiskey, gin and brandy products, she's also proud of releasing Maryland's first absinthe in its state history.
18. Molly Troupe — Partner/Master Distiller at Freeland Spirits
Armed with a bachelor's degree in chemistry and master's degree in brewing and distilling, Molly Troupe has made a name for herself in the distilling world, despite being one of the youngest master distillers in the country today. After college, she worked her way up the ladder at several Oregon distilleries, and in 2017, she joined the Portland-based Freeland Spirits, which was founded by women and has many women in leadership roles throughout the distillery. Troupe uses her knowledge to create amazing products, including a bourbon and a few varieties of gin.
19. Fawn Weaver — Founder/CEO of Uncle Nearest Whiskey (Nearest Green Distillery)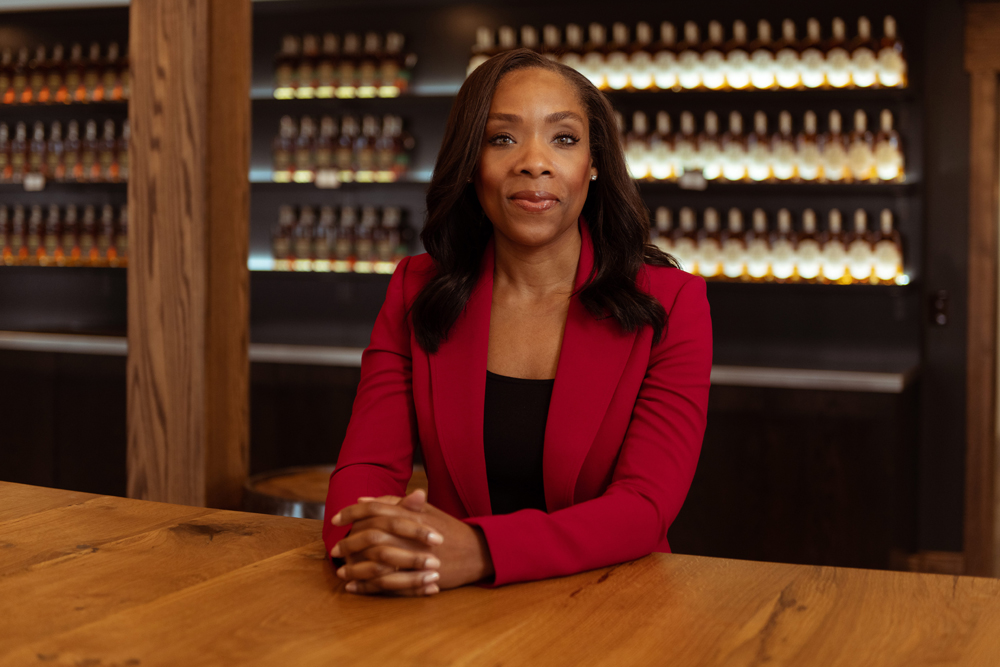 Fawn Weaver was (and still is) a successful entrepreneur who never imagined she'd own a whiskey company one day. But after reading the story of Nearest Green, the slave who taught Jack Daniel how to distill, Weaver decided it was time the world know Uncle Nearest's name. Since the brand's launch in 2016, it has won numerous American whiskey awards and medals and is now available in all 50 states as well as a dozen countries.
20. Lisa Roper Wicker — President/Head Distiller & Blender at Widow Jane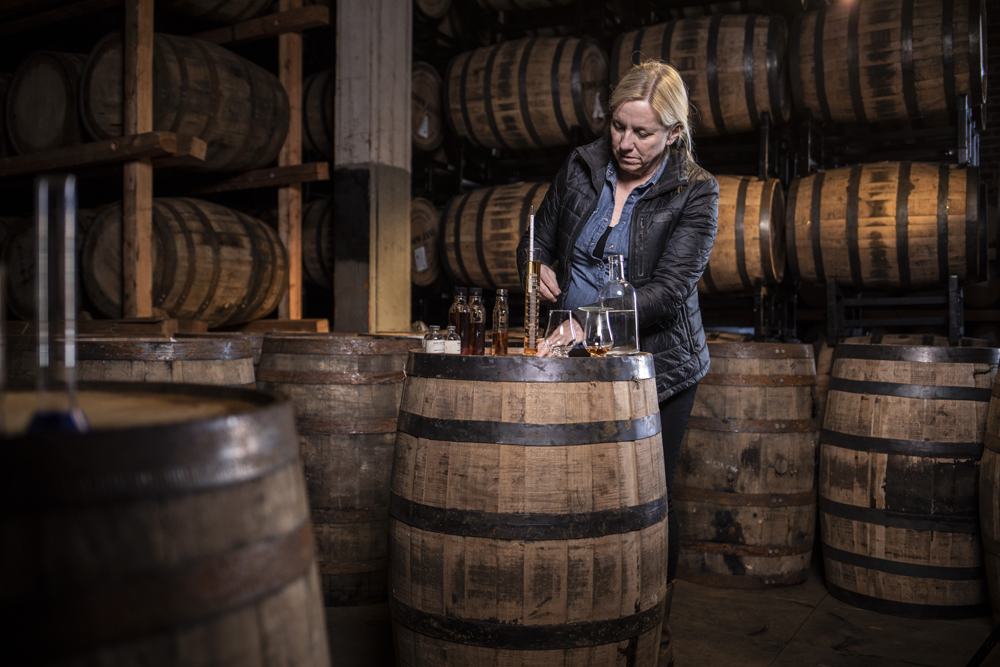 Lisa Roper Wicker first got her start working at some of the legendary wineries of Brown County, Ind., but she soon found her way to whiskey, helping distilleries like Limestone Branch, Starlight, Preservation, and George Washington create award-winning recipes and begin distilling. With her own consulting company, Samson & Surrey, Wicker is now focused on her duties at Brooklyn's Widow Jane, where old traditions coincide with new innovations.
21. Andrea Wilson — Executive Vice President/Master of Maturation at Michter's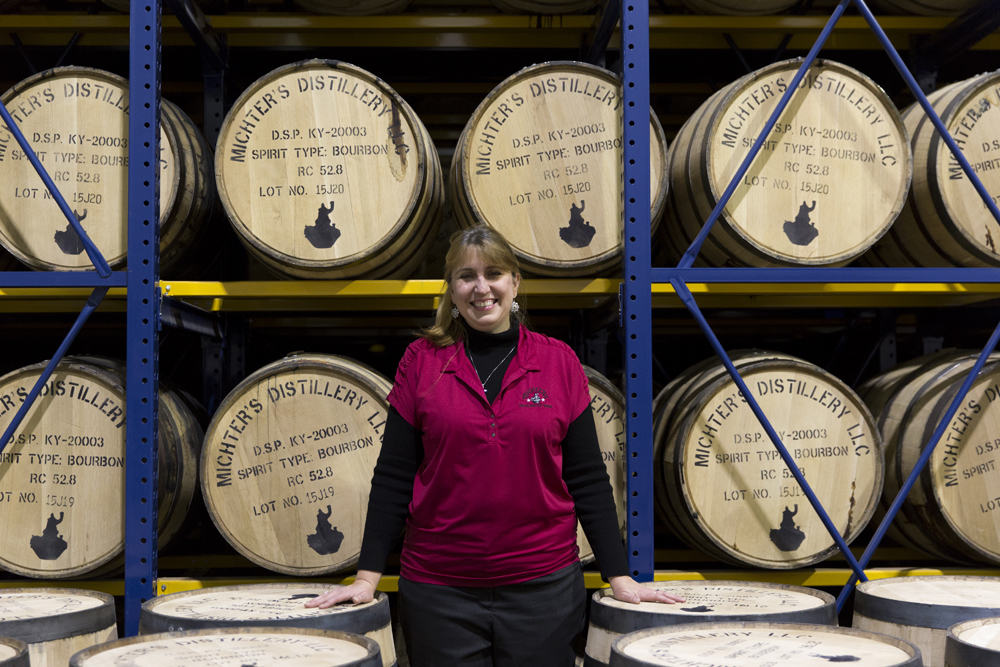 Andrea Wilson just might be Michter's secret weapon for releasing premium bourbons and whiskeys year after year. With a degree in chemical engineering and prior distilling experience (10+ years) working for Diageo, Wilson is involved in all aspects of Michter's whiskey-making operations, including barrel specifications, warehouse heat cycling, barrel selections for various products, and innovation every step of the way from grain and glass.
22. Jackie Zykan — Master Taster at Old Forester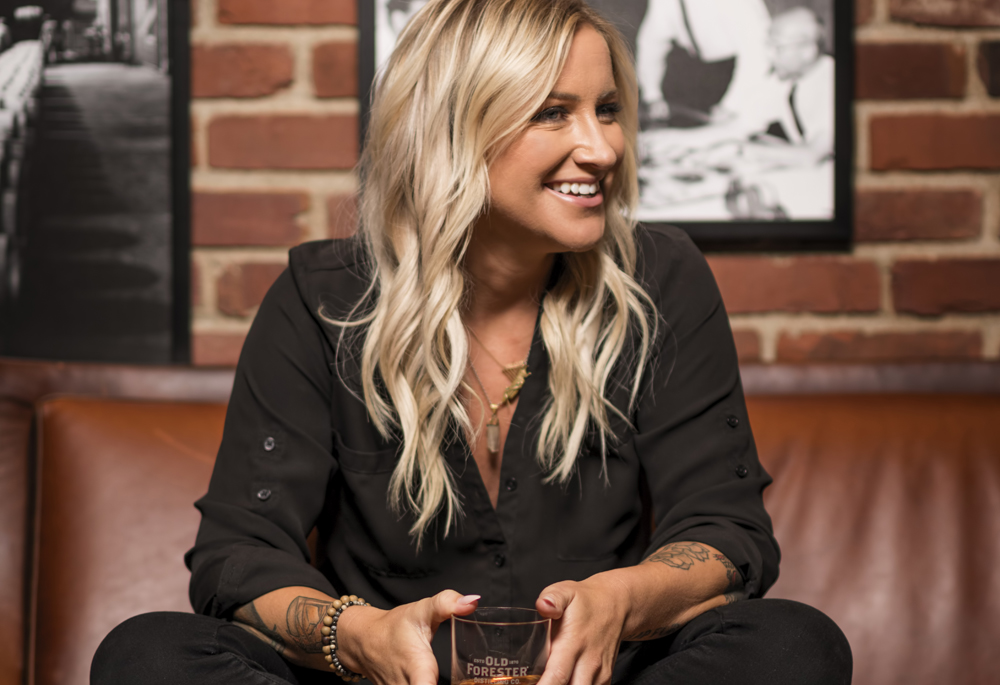 Jackie Zykan came to bourbon through mixology, and her background in chemistry and biology, coupled with her passion for whiskey, helped propel her into her current role as Master Taster. Zykan not only oversees brand consistency at the 150-year-old company, but she also conducts master-level trainings around the world and leads the single-barrel private selection program at the distillery.