Whiskey giant MGP has announced that for the first time, they'll be offering single barrel selections of their George Remus Bourbon and Rossville Union Rye.
George Remus Single Barrel Bourbons will be available in two different proprietary mash bills, 21% rye, 75% corn, and 4% barley malt, and 36% rye, 60% corn, and 4% barley malt. They'll be minimum five years old and bottled at barrel strength, which will vary.
While Rossville Union Rye has had a Barrel Select program for almost a year, accounts were originally only able to create a custom blend. The new addition will be a true single barrel aged five to seven years, presented as a bottled-in-bond straight rye whiskey. It will also be available in two different proprietary mash bills – 51% rye and 49% barley malt, and 51% rye, 45% corn, and 4% barley malt.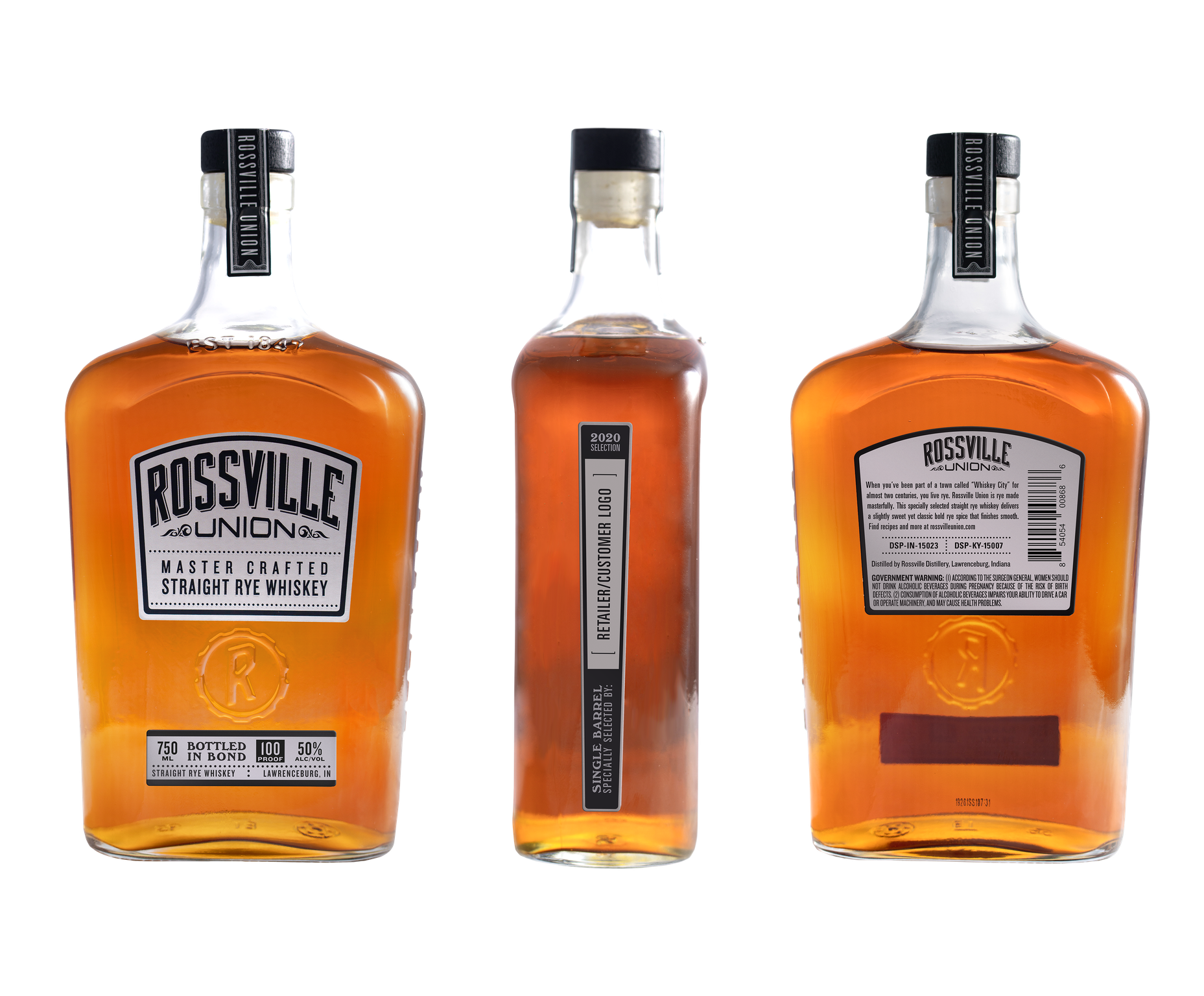 "We're proud to age some of the finest whiskey barrels in the country at our Lawrenceburg distillery," says Andrew Mansinne, Vice President of Brands. "We feel that the time has come to provide our customers with access to George Remus and Rossville Union Single Barrels. Single Barrels are in high demand, and we're in a unique position to offer a choice of mash bills to our trade partners."
Groups choosing a barrel will be able to visit the mysterious MGP distillery in Lawrenceburg, Indiana. The former Seagrams facility is not open to the public for tours and tastings, so selecting a barrel may be the only chance whiskey fans have to see behind the scenes.
MGP has been contract distilling for decades, but has only had their own labels on shelves for a few years. Brands who have sourced MGP single barrels often see those bottles appear on the secondary market for many times their retail price.
Barrels will be available selection only once a year between January and March, and will ship in August and September. George Remus Single Barrel Selections will retail for a suggested price of around $60, while Rossville Union Rye will be around $50.