Buying gifts for a cigar lover can be difficult if you don't smoke much (or at all), but the good folks at Davidoff are offering a great option to please that persnickety puffer with their build-your-own Davidoff Cigar Assortment gift sampler.
The Davidoff Custom Gift Assortment is a DIY cigar bundle. It comes in two sizes: 24 (technically for advent calendars, but at this point in the season, just for lovable friends and family) and a more modest 10-count box for Christmas morning.
The process is simple: go to the Gift Guide section of the Davidoff website, add a box to your order, and use the interface to add 10 or 24 cigars to your cart. Then just check out. The box itself costs $1. The cigars are individually priced as usual, so the final price will vary from about $150 to $250 for a 10-count.
The boxes are designed with slots for each smoke in two rows, one on either side: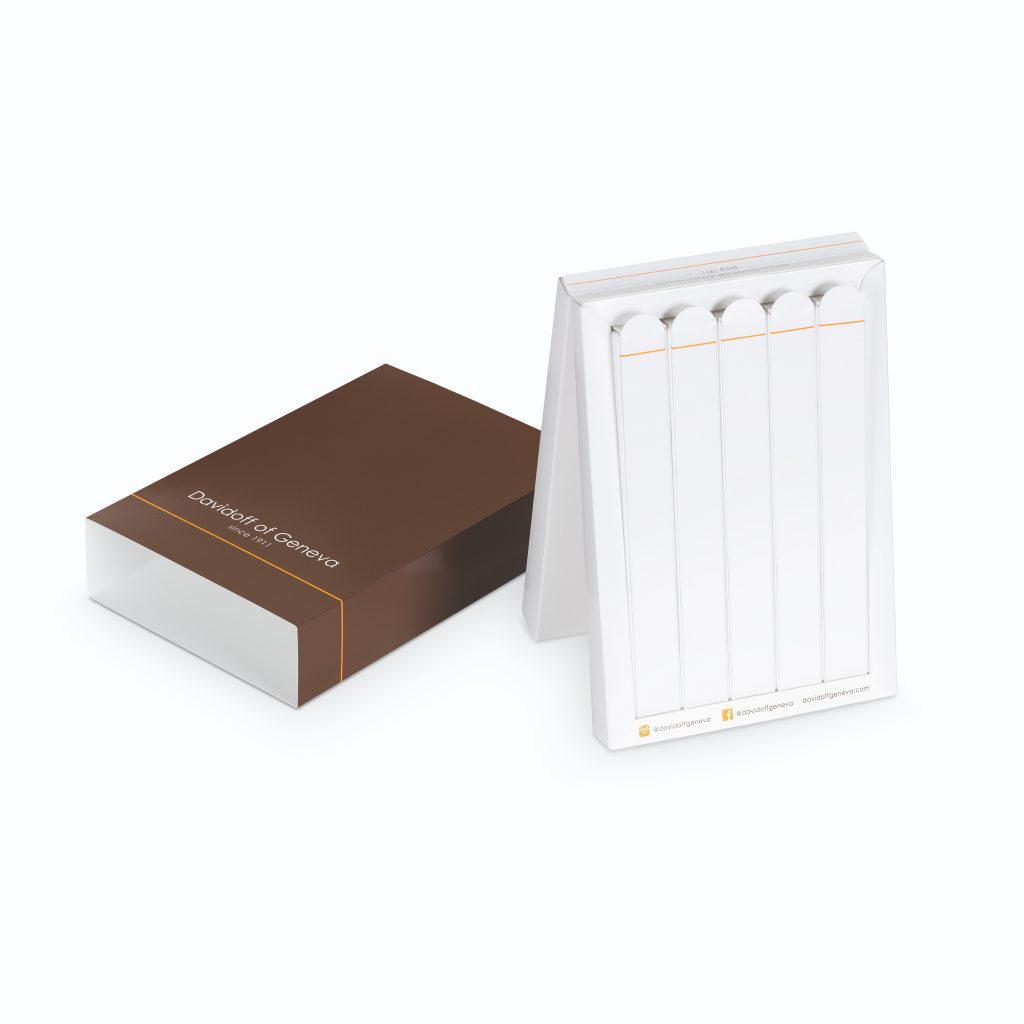 Davidoff offers free shipping on orders over $100, so even the most affordable sampler will ship free.
Cigar samplers can really be hit or miss, but the ability to build your own takes a lot of the uncertainty out of the process. Davidoff allows you to add multiples, so if your connoisseur only likes a couple of things, you can build them a box of five and five, or whatever arrangement makes sense. 
Davidoff's fuller flavored cigars tend to pair well with bourbon, but nothing on this list of options won't go well with at least a few different American whiskeys. There really aren't any wrong answers here. The cigars they've chosen are selected to comfortably fit the slots in the box, so super small cigars like the petite robusto and larger 60-rings aren't available… this year.
But that still leaves a lot of great options. Personally, I've always been partial to the Davidoff Nicaragua Robusto ($16.50), Winston Churchill Churchill ($20.90), and the gorgeous Davidoff Colorado Claro Special T ($24.60), but Davidoff is offering cigars for this package from a dozen lines from mild to full-bodied. 
This appears to be the first year Davidoff has offered this option, as advent calendars of all kinds have grown in popularity over the last few years (here are some whiskey advent calendars in case you fancy a last minute dram).
Happy, smoky holidays.