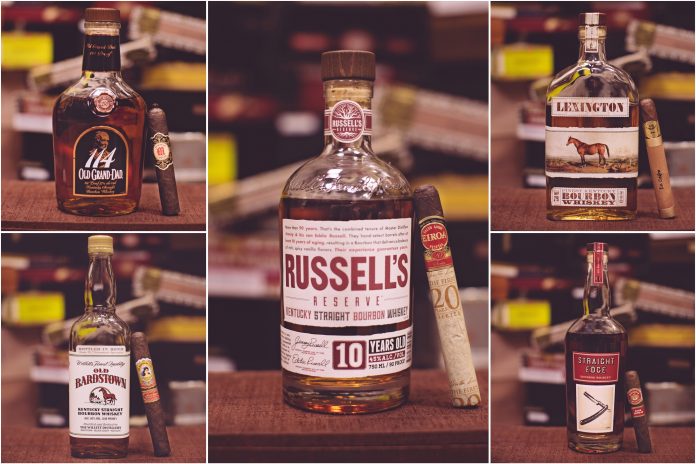 La Aroma de Cuba
Strength: Medium-Full
Shape: Monarch 6 x 52
Wrapper:Connecticut Broadleaf
Origin: Nicaragua
Price:$9.00
Pairs with: Old Bardstown
The new La Aroma de Cuba is a beautiful handmade cigar now produced in Nicaragua by Jose 'Don Pepin' Garcia. The draw is great, even burn and produces a rich zesty smoke. The nutty and wood flavors linger when sipping Old Bardstown. Being bottled at 100 proof the corn flavor shines in this young bourbon and goes well with this cigar.
Por Larrañaga 1834 TAA En Cedro
Strength: Medium
Shape: Toro 6 x 52
Wrapper:Nicaraguan
Origin: Honduras
Price:$10.50
Pairs with: Lexington
It's that time of year again, when exclusive and limited edition cigars begin making their way into TAA-authorized retail shops across the country! TAA encompasses a select few tobacconists that operate at a high standard. Por Larrañaga is one of the oldest Cuban cigar companies in the world from 1834. It's smoke is not to be missed by true enthusiasts. The medium body of the 2017 paired well with the soft caramel and date notes of Lexington bourbon.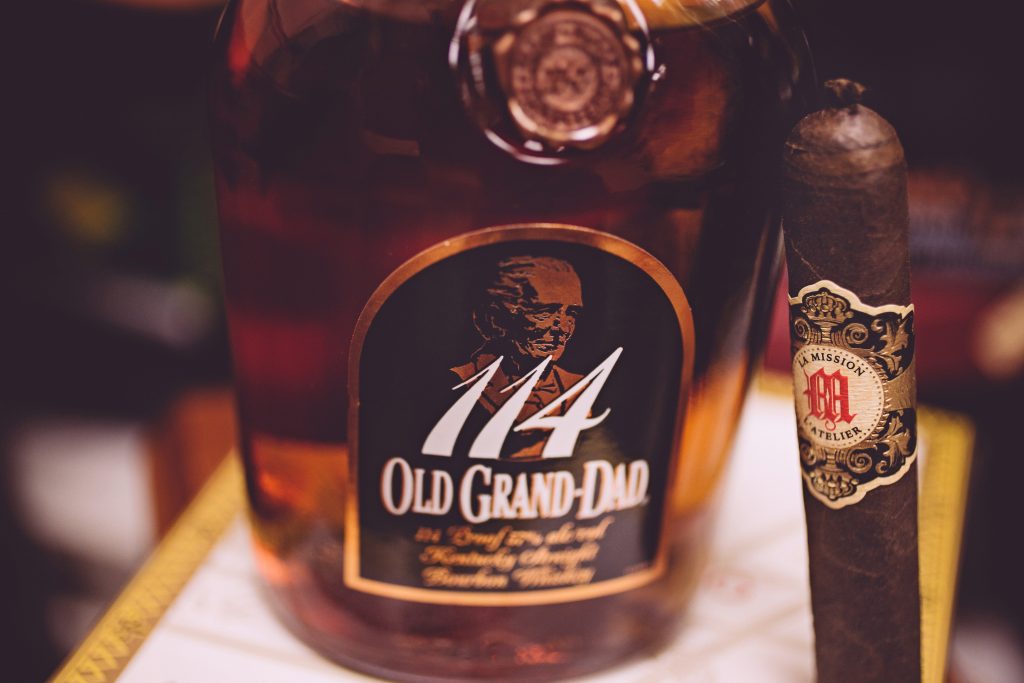 La Mission du L'Atelier
Strength: Full
Shape: Robusto 4.7 x 52
Wrapper:San Andres
Origin: Nicaragua
Price:$9.25
Pairs with: Old Gran-Dad 114
The La Mission du L'Atelier is an absolutely gorgeous cigar. Coming dressed in a Mexican San Andres wrapper over Nicaraguan long-fillers, including the revered Sancti Spiritus leaf. It's slightly box pressed with a pig-tail cap. It's robust with chocolate, pepper and coffee! The Old-Gran-Dad 114 has the strength to hold up with it's own pepper boost from Beam's high-rye mash bill and finishes well together with oak and vanilla.
Punch Rare Corojo Rothschild
Strength: Medium-Full
Shape: Rothschild 4.5 x 50
Wrapper:Sumatra
Origin: Honduras
Price:$8.35
Pairs with: Straight Edge
The Rothschild goes very quickly so don't wait to pick up this fantastic cigar. It's ruby hue comes from the Sumatra-seed wrapper grown in the natural mountain mist of Ecuador. It's rich flavor comes out in every puff producing a thick woody smoke with hints of cherry and leather. Like the Rothschild, Straight Edge Bourbon has a mahogany glow which is due to being finished in Napa Cabernet wine barrels. Both cigar and bourbon have great balance and flavor!
Eiroa the First 20 Years
Strength: Full
Shape: Prensado6 x 46
Wrapper:Honduran
Origin: Honduras
Price:$13.25
Pairs with: Russell's Reserve 10 yr. 
After selling Camacho Christian Eiroa is celebrating his 2 decades in the cigar industry with a special release, Eiroa the First 20 Years. This box-pressed Honduran puro contains a special  tobacco that hasn't been used in a cigar in over 50 years! It's full-bodied and packed with flavors of espresso, baking spices with earthy undertones. It may be a while before they can match the tenure of the Russell's from Wild Turkey but this pairing is an instant classic.