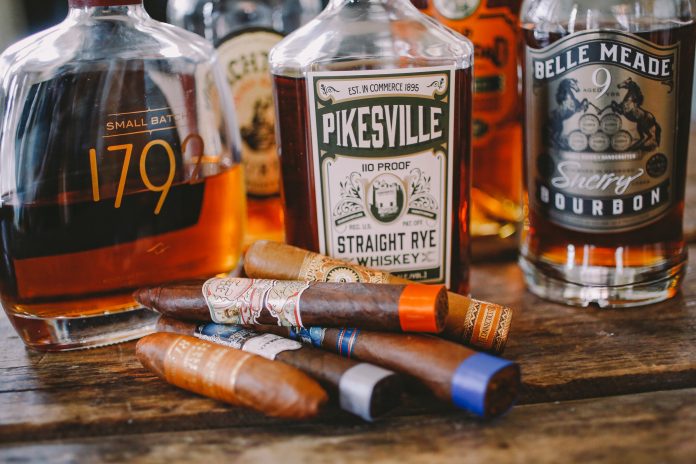 For this pairing, we started with 10 different American whiskies to see which ones complimented our five cigars. We attempted to use whiskies that varied in price, mashbill and availability. We hope you enjoy these pairings as much as we did and please feel free to show-off any of your favorite cigar and whiskey pairings on our Facebook, Instagram or Twitter accounts anytime you light a stick up with your favorite brown water.

My Father Le Bijou 1922
Strength: Medium-Full
Shape: Torpedo Box-Press 6 1/8 x 52
Wrapper: Ecuador Habano
Origin: Nicaragua
Price: $12
Pairs with: Old Grand Dad Bonded
The Pepin Garcia family has been producing amazing cigars with traditional Cuban characteristics for well over a decade and the My Father brand is no exception. The Le Bijou is the "jewel" and was named cigar of the year in 2015 from Cigar Aficionado. If you enjoy peppery spiced and full bodied cigars you don't want to miss this one with Old Grand Dad Bonded Bourbon. The caramel and orange really accentuate the sweet undertones of the cigar making this pair as classic as Basil Hayden himself.

Esteban Carreras Covenant
Strength: Medium-Full
Shape: 6 x 54 Toro
Wrapper: Nicaraguan Habano Oscuro
Origin: Nicaraguan
Price: $8
Pairs with: Belle Meade Sherry Finish
A true promise kept is the Covenant. This cigar has a beautiful deep wrapper with a reddish hue–much like the color of the sherry cask finished Belle Meade Bourbon. This smoke starts out with traditional spicy notes of a Nicaraguan cigar but mellows out with tastes of milk chocolate and coffee. The mild richness lends itself well with the light, warm Oloroso finish of the Belle Meade.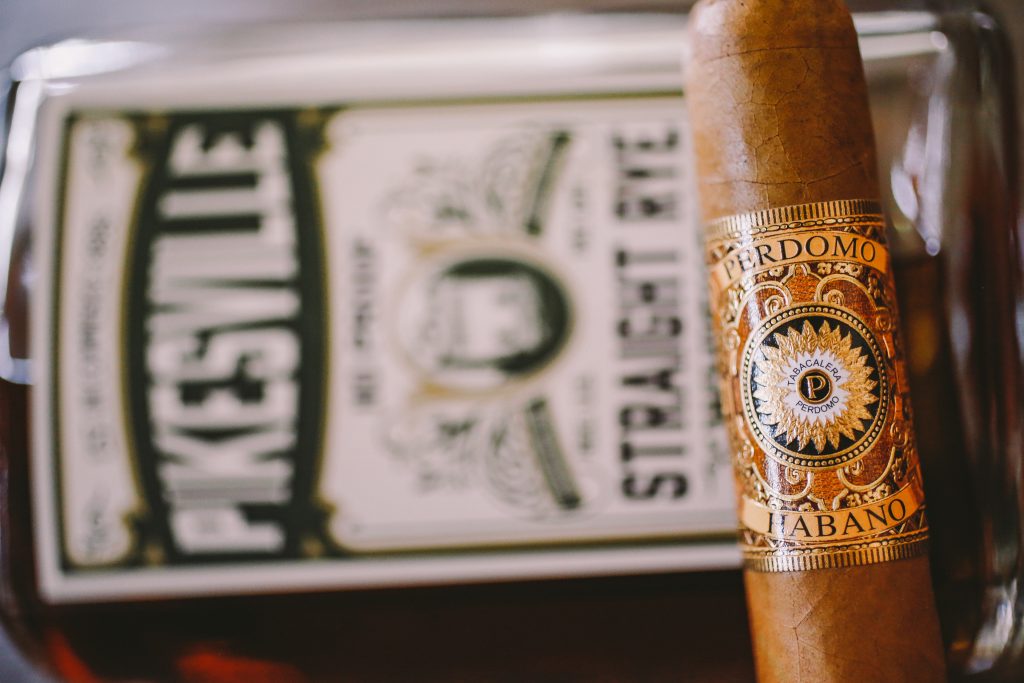 Perdomo Habano Connecticut
Strength: Medium
Shape: Robusto 5 x 52
Wrapper: Connecticut Shade
Origin: Nicaragua
Price: $7
Pairs with: Pikesville Rye
This soft, elegant cigar has great woody flavors that become more dominate as the smoke progresses. The Maryland style Pikesville Rye cuts right through coming in at 110 proof and leaves your palette with hints of vanilla and baking spices.
Gurkha Cellar Reserve 18 Year Koi
Strength: Full
Shape: Perfecto 4 x 58
Wrapper: Colorado Maduro
Origin: Dominican Republic
Price: $13
Pairs with: Barton 1792 Small Batch
There's a surprisingly cool draw with this short nub bringing cedar and earth tones to life. Just like the Barton 1972, they both start out spicy and finish with fruity nuances that go well together.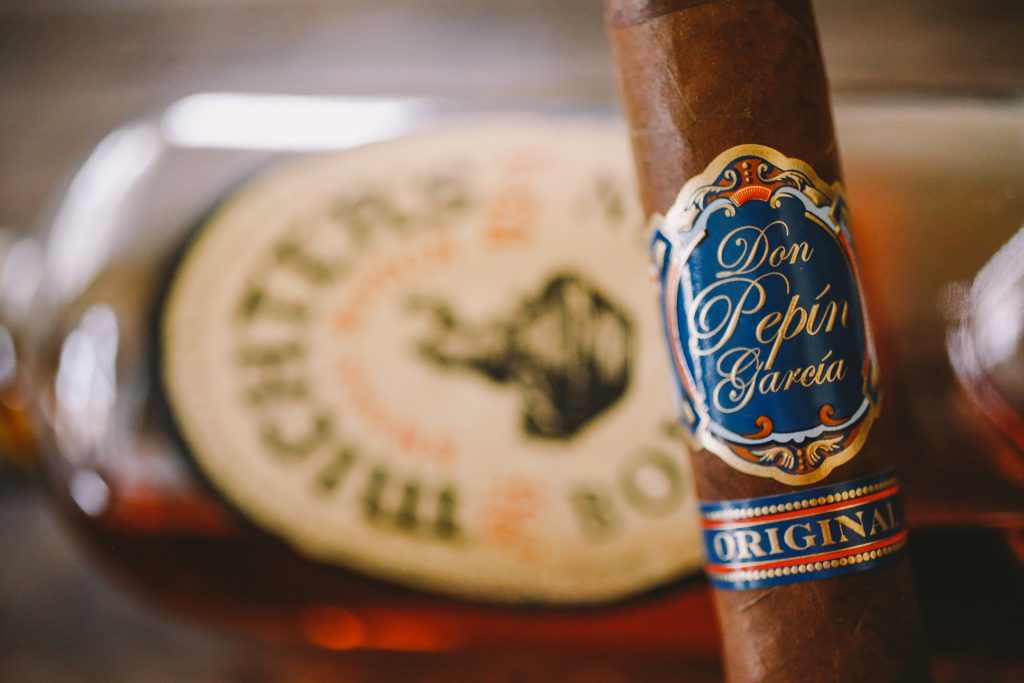 Don Pepin Garcia Blue
Strength: Full
Shape: Gordo
Wrapper: Corojo
Origin: Nicaragua
Price: $9.50
Pairs with: Michter's Small Batch
Jose (Don) Pepin Garcia is know for some of the best brands on the market today. The blue label was his original blend using a rich corojo wrapper. This smoke is robust and full bodied boasting spicy flavors and earthy flare, but remaining very well balanced. It goes hand in hand with Michter's Small Batch Bourbon's boldness and aggressiveness, yet finishing supple smooth.