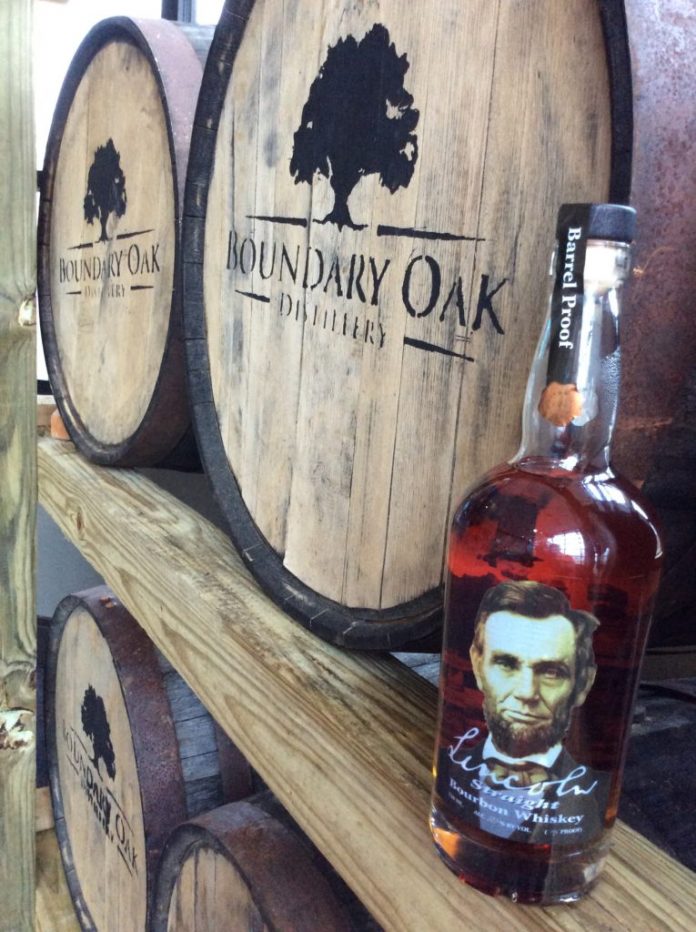 Although Lincoln himself was never a drinker, the 16th president has deep ties to Bourbon Country. Born in a log cabin near Hodgenville, Kentucky, Honest Abe is said to be the son of a distillery employee and a barkeep himself.
A new bottling, released last month in honor of Lincoln's birthday, pays homage to this Kentucky native. Boundary Oak Distillery has released Lincoln Bourbon – complete with corks made from the Boundary Oak tree less than 150 yards from the cabin where Abraham Lincoln was born over 200 years ago
Not to be confused with Boun­dary Oak Distillery's namesake oak tree, the large white oak once was used as a specific boundary marker in the original 1805 survey of the 300-acre Sink­­ing Spring Farm that Thomas Lincoln pur­­­­chased, according to the National Park Ser­vice. The oak grew to 6 feet in diameter, 90 feet in height a crown spread of 115 feet before it died in 1976. The tree lived approximately 195 years and was thought to be the last living link to Abra­ham Lincoln.
The Lincoln bourbon will be one of two premier bourbons for the distillery, along with the Samuel Goodin bourbon, named for Master Distiller Brent Goodin's great-great-grandfather.
Goodin said the distillery has plans to feature other Kentucky historical figures and military figures, including specially-packaged bottles of amber in honor of Gen. George Patton, the World War II U.S. Army commander.