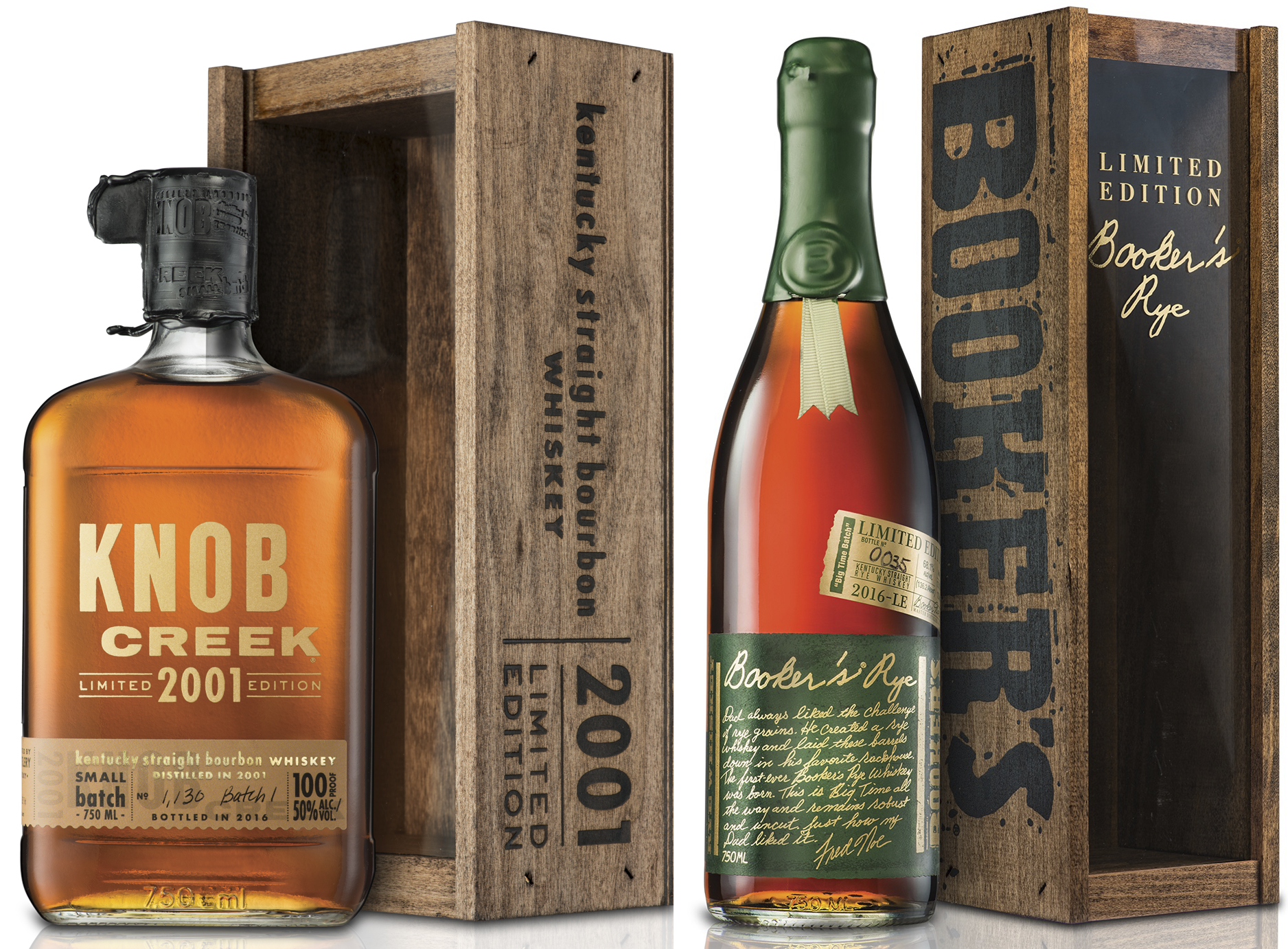 By Justin Thompson
Jim Beam is rolling out two special whiskies to honor the late Bourbon distilling legend, Booker Noe, in select markets this May and June.  Booker's Rye Whiskey and Knob Creek 2001 are made from some of the last whiskey Booker helped produce and are being made available as a one-time offering.
Booker's Rye Whiskey consists of a mashbill that is different from the one used to make the traditional Jim Beam Rye.  Booker's Rye uses a higher percentage of rye grain compared to the regular Jim Beam Rye.  It is also aged much longer at 13 years, one month and 12 days and is bottled at 136.2 proof.  The suggested retail price for Booker's Rye is $300.
Knob Creek 2001 recognizes the year that the responsibility of being the face of the brand was passed on from Booker to his son Fred Noe.  This 100 proof Bourbon has aged for 14 years and is the oldest Bourbon ever released under the Knob Creek name.   There will be three batches released of Knob Creek 2001 for a suggested retail price of $130.
Booker Noe is special to the Jim Beam brand and Bourbon industry, because he helped pioneer some of the first "ultra premium" Bourbons when he introduced The Small Batch Collection during his tenure as Master Distiller at Jim Beam.  He officially started working at the company in 1950 and was named Master Distiller in 1965, according to an article published by the New York Times.  In 2004 Booker passed away at his home in Bardstown, Ky.  He was physically a big man, with even a bigger personality according to most of his friends.  Accompany that, with his contributions to the Bourbon world is why his legend is still on the rise.