A Weller Single Barrel label application from Buffalo Trace distillery has been approved on the TTB (Alcohol and Tobacco Tax and Trade Bureau) website.
The new single barrel release will be proofed at 97, somewhat middling for the popular wheated bourbon. While the green label Special Reserve and the black label 12 Year are both 90 proof, the red label Antique is ten points higher at 107 and the new blue label Full Proof clocks in at 114.
Interestingly, the rarely spotted white label Weller CYPB, created using data from bourbon lovers preferences, is proofed at 95. Those big into bourbon might search out barrel strength, but it seems the masses prefer something a little smoother. The new 97 proof Single Barrel seems to fall in line.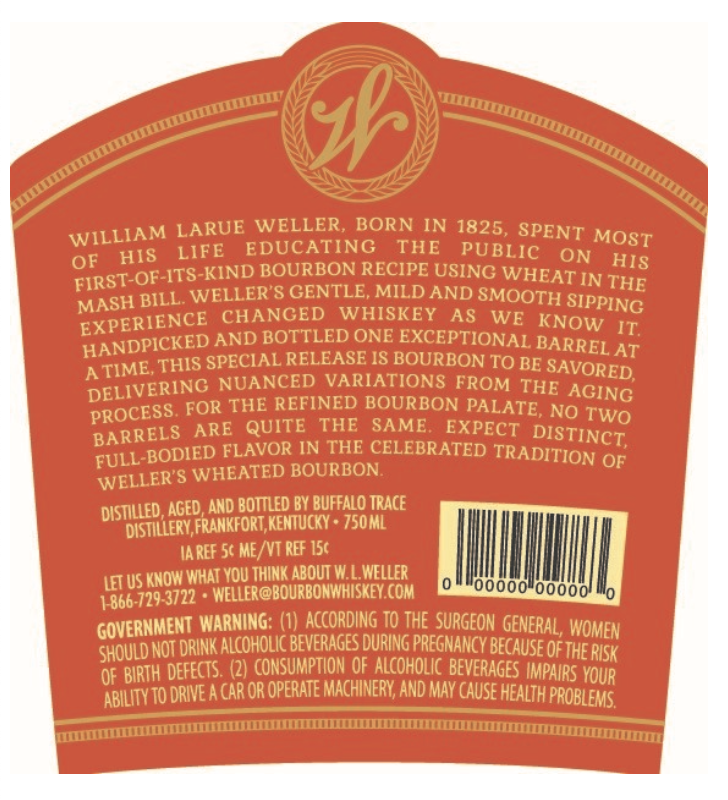 There's already a way to get your Weller in a single barrel format, but you must be one of the lucky few who shops at stores or with groups who do private barrel selections at Buffalo Trace. This year's single barrel allocations were snapped up in a matter of minutes, so this new orange label Weller may be a way to reach those looking for unique taste profiles without having to hunt down store picks.
While we know that the distillery has applied for the label, we can't be sure when (or if) they will ever release it. The lead time from the first appearance of the Full Proof label to the time it started appearing on shelves was almost 6 months, so don't go hunting for the new label just yet. We also don't know if this release will be one time, annual like the CYPB, or year round.
We're sure to get more news from the distillery in the coming weeks or months, so stay tuned to find out more about the upcoming Weller Single Barrel.