This summer is heating up, but even with temps soaring over 90 degrees across the U.S., we're reaching for rye whiskey to really feel the burn. While bourbon is made with a minimum of 51% corn, generally topped with rye and malt, rye whiskey is made with a minimum of 51% rye, topped with corn and malt. Rye grain is said to make whiskey spicier, adding drier flavors like cinnamon and pepper, as compared to bourbon's sweeter corn base. If you tend to tuck your ryes away for colder weather, try a rye mash bill with more corn, or throw in an ice cube – these bottles are too good to ignore no matter the weather. Here are six of our favorite new rye whiskeys to try this summer!
Buffalo Trace Kosher Rye Whiskey
The first ever Kosher whiskeys from Buffalo Trace were announced in April, all 8 years old and bottled at 94 proof. The Kosher Straight Rye is made with the distillery's traditional rye whiskey mash bill found in the Sazerac, Thomas Handy, and E.H. Taylor Rye bottles, this should be a familiar favorite for fans. A limited number of bottles hit shelves earlier this summer – hunt one down if you can for around $40 at retail, but expect to pay much more if you're searching on the secondary market.
Basil Hayden's 10-Year Rye
The lowest-proof family of the Jim Beam Small Batch line has a new member! Bottles of 10-Year-Old Basil Hayden's Rye showed up on shelves just a month or so ago, and immediately became a summer sipping favorite for us. At just 80 proof, this expression comes with a 10-year age statement and an $80 price tag. While they are limited edition, you should still be able to find a bottle!
Michter's 10-Year Single Barrel Rye
Michter's Distillery just announced the launch of their 2020 10-Year Single Barrel Straight Rye Whiskey, hitting shelves near you this month. This limited release is a sought-after offering from the brand, bottled at 92.8 proof. "I just love Kentucky style rye because it has not only great spice, but also the richness and the balance that comes from having a fair amount of corn and malted barley in the mashbill. And I think the 2020 release of our 10 Year Rye is an outstanding example of Kentucky style rye," said Michter's Master Distiller Dan McKee. Grab one while you can for around $160.
Wild Turkey Rare Breed Rye
Wild Turkey Rare Breed Bourbon has long been a favorite for lovers of the Lawrenceburg distillery, and for the first time, Wild Turkey has announced the permanent release of a Rare Breed Rye! The initial barrel strength, non-chill filtered offering clocks in at 112.2, but with the proof variation we've seen in the bourbon, that will most likely change in years to come. Find this blend of 4, 6, and 8 year rye whiskey on shelves for around $60.
Four Gate River Kelvin Rye
The first rye bottled by Four Gate Whiskey Co. has arrived, and at 7 years old and at an unfiltered barrel strength 113.2 proof, it's certainly one to spring for. With a suggested retail price of around $175, River Kelvin Rye will be tough to track down outside Kentucky and Tennessee, but we think this 95% rye, 5% malted rye Indiana-sourced whiskey is worth every penny. As a bonus, keep an eye out for barrel-finished big brothers for this release later this year.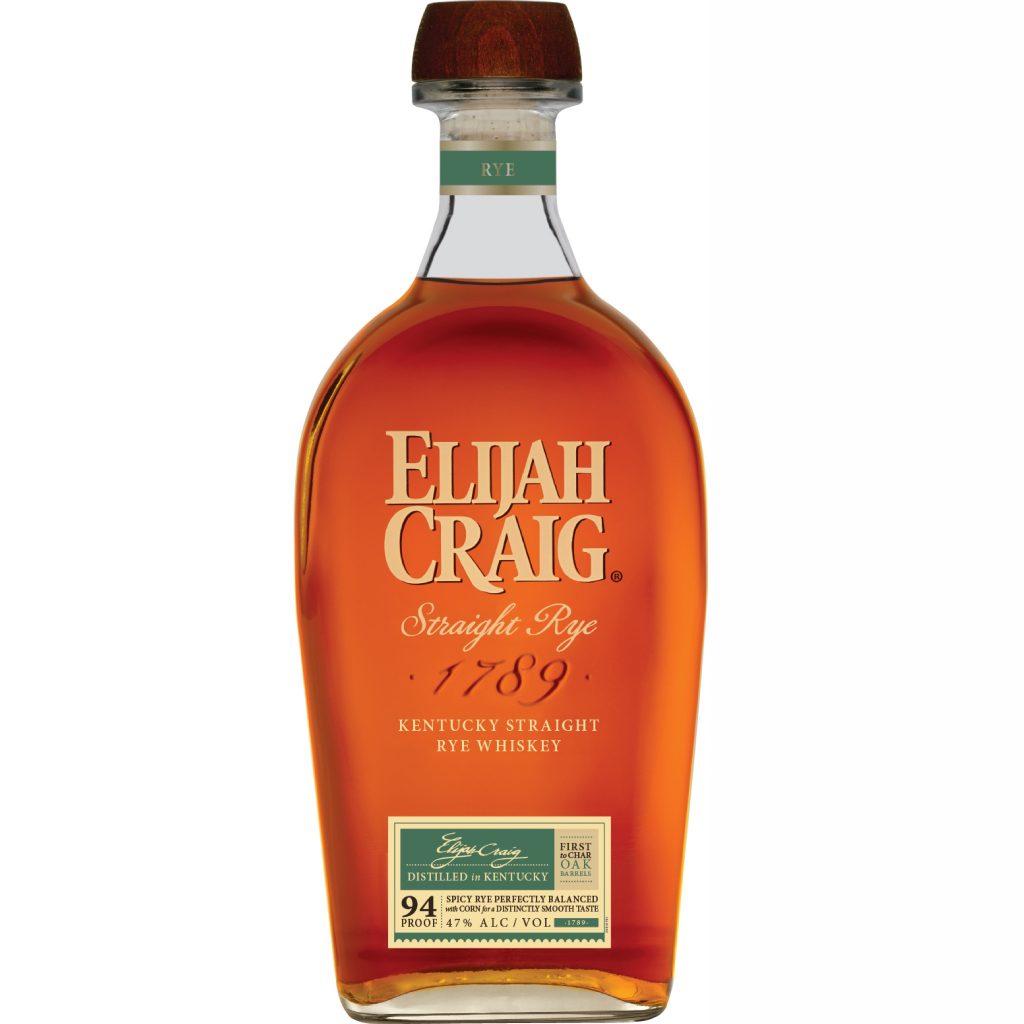 Elijah Craig Rye
Heaven Hill's popular 94 proof small batch Elijah Craig bourbon has company – earlier this year, Elijah Craig Rye arrived on shelves in a select number of states. The mash bill is a "barely legal" 51% rye, 35% corn and 14% malted barley, making it lighter and sweeter than many ryes on the market. For just $30, this affordable new pour is on shelves now in North Carolina, South Carolina, Georgia, and Oregon, but stay tuned – it's slowly rolling out across the rest of the country.