Our Amazon Prime accounts have certainly gotten a workout this year, but we still couldn't wait to see what would show up on Prime Day. Amazon Prime Day is actually two days, October 13th and 14th for Prime members only (although you can start a free trial today and cancel before any payment comes due). We did a little digging this morning and found a few favorites that bourbon lovers can get for a great deal – happy shopping!
1. Twelve Piece Home Bar Cocktail Kit
Everything you need to craft amazing cocktails at home comes in this stainless steel kit! This 12-piece set includes shaker, muddler, strainer, jigger, bar spoon, and more with a stand to hold everything in place. Snag yours for $26.95.
2. Italian Decanter and Rocks Glasses Set
This set of decanter and 6 rocks glasses is one of the best deals on our list. Fill with your favorite daily drinker or start an "infinity bottle" – adding the last couple ounces of every bottle you kill to create a custom blend. Get them while they last for just $29.99.
3. A Dozen 2 oz Glass Sample Bottles
This pick is purely practical. As bourbon lovers know, the best thing about the hobby is sharing your stash with people who appreciate it. These little sample bottles are perfect for dividing up a favorite bottle amongst friends or getting someone just a little pour of a bourbon you know they'll love. Get them for just $15.40 including three tiny funnels to prevent spillage.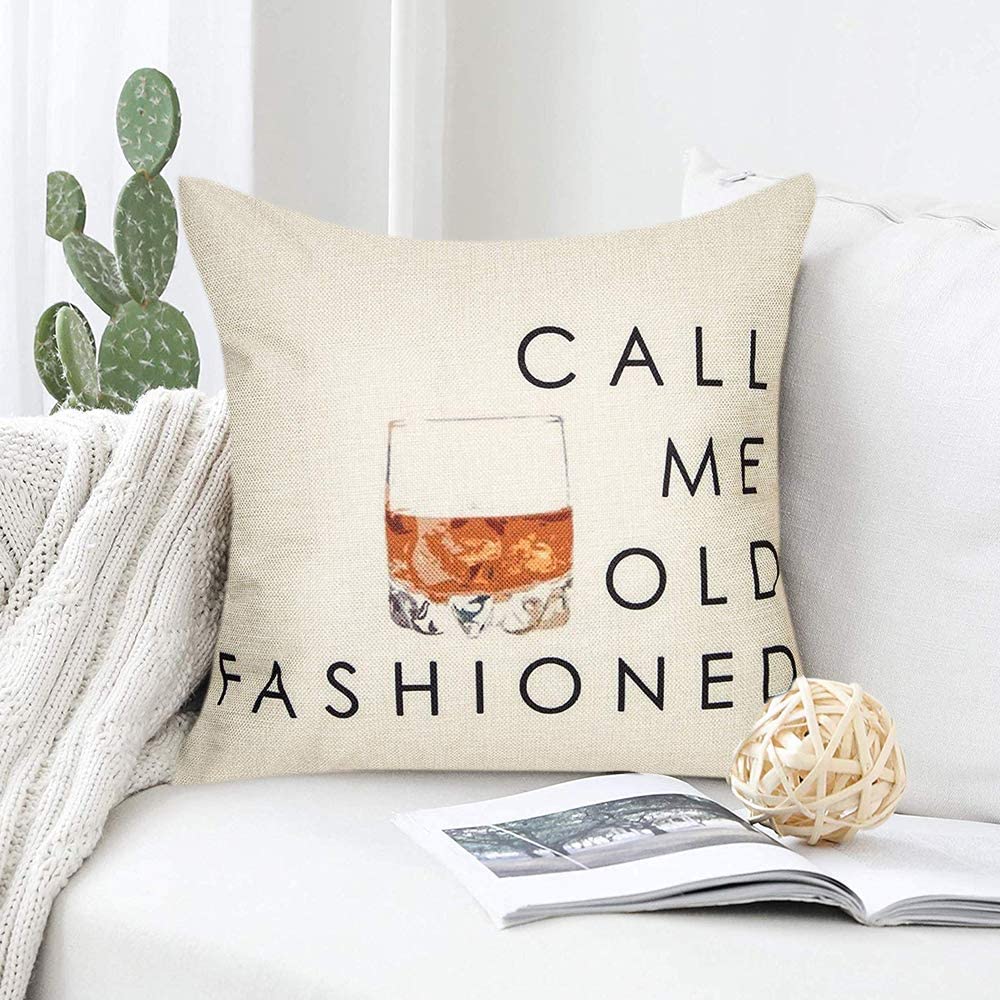 4. Call Me Old Fashioned Pillow Cover
Decorate your space with a little bourbon style! This 18×18 linen pillow case showcases one of our favorite cocktails with neutral colors that look great in any room. Get it today for just $9.99 – but don't forget to grab a pillow insert too.
5. Fuego Spice Co. HOT HIVE Bourbon Barrel Aged Honey
Spicy, sweet, and barrel aged – what could be better? This "small batch" series honey from Fuego Spice Co. is perfect for toddies, tea, toppings, and more for those with adventurous palates. It's infused with Carolina Reaper peppers so it definitely brings the heat. Order now for $29.95.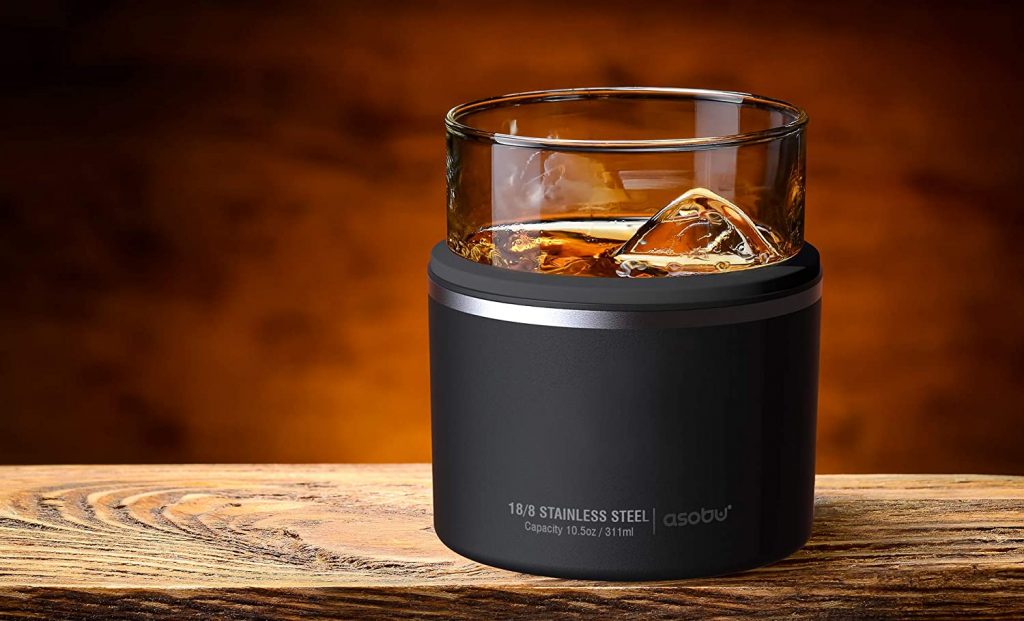 6. Asobu Insulated Whiskey Glass and Stainless Steel Sleeve 
Chill down without watering down – this mini cooler for your bourbon keeps it from warming up. With stainless steel in four different colors and a rubber ring to hold your glass in place, this Asobu tumbler is perfect for those who like their whiskey chilled. Get yours during Prime Day for $19.99.