Valentine's Day may be branded as a Champagne kind of holiday, but we're pretty sure that whether you're single or taken, there's a perfectly good reason to choose bourbon tonight. No matter what your plans are (and whether anyone else is joining you), we've put together a list of the best bottles you can pick up today, and enjoy tonight.
1. For A Romantic Little Dessert Treat: Angel's Envy Sherry Finish ($200)
Angel's Envy made its name with bourbon finished in fortified wine barrels, so the newest, sherry-finished release was always going to draw attention. We found it to be a syrupy, dessert-like indulgence, particularly if you're looking for something to follow a heavy meal. It's the perfect last pour of the night before you move on to other activities.
2. For a Carefree Cocktail Toast: Old Forester Rye ($22)
Old Forester's first new mashbill in 150 years is, unsurprisingly, a fantastic cocktail bourbon. Master Taster Jackie Zykan has been on the road since it launched last month touting the endless possibilities of the new bottle, but we can't get away from the classics. This is the perfect gift to be served in cocktail form, either as an Old Fashioned or a Manhattan, to celebrate the evening.
Not every whiskey has to be the talk of the town to be tasty. MGP's Rossville Union is a careful, complex small batching of just 80-some barrels of the best the Indiana distillery has to offer. If you've ever blown off MGP products before, this might be the time to give them another chance. That's not thinly veiled advice, and we're not telling you to call your ex… just to drink this bourbon if you do.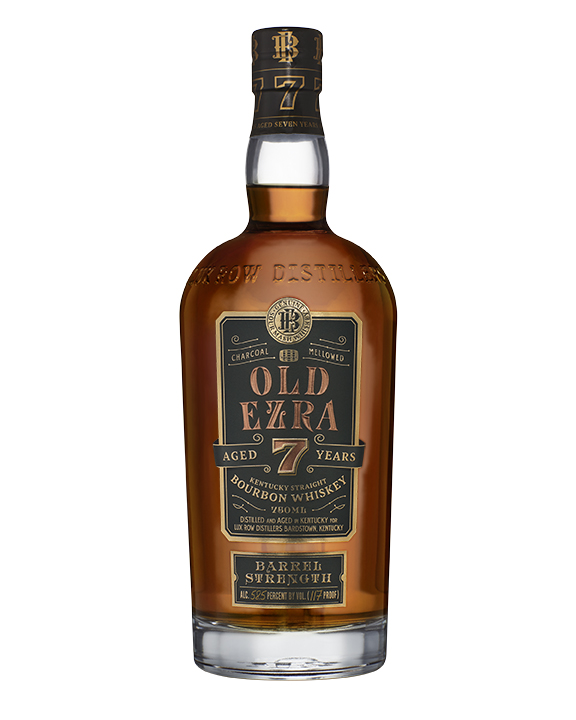 4. For True Love: Old Ezra Barrel Strength ($40)
As one of the tastiest things to come out in the last quarter of 2018, Old Ezra Barrel Strength is a fresh face on the short list of go-to bottles when you're creating a stockpile. If you're only planning to have one fresh face this evening, this one's going to do a lovely job of keeping you company.
5. For Someone Willing to Try New Things: Basil Hayden's 10-Year ($60)
Basil Hayden's has always been positioned as the easy-drinking bourbon, and for that reason we're constantly recommending it to newbies who want to ease their way into the whiskey world. With Basil Hayden's 10-Year on the market, there's an even better option to pull out tonight, if someone you love is in the mood for some… experimentation.