Whoever you're celebrating this Mother's Day, they deserve the best for their home bar.
Moms and mother figures are truly a thing to be celebrated all the time. Mother's Day, of course, is an intentional time to do so, and there's nothing worse than dropping the ball by waiting until the eleventh hour and coming up with a thoughtless (or late) gift—so in the spirit of putting a serious smile on her face, here are our top picks for any mom with an appreciation for whiskey, cocktails, and all things drink-adjacent.
1. Sea Stones Granite Wine/Beer/Whiskey Flight Sets ($56.25)
Nothing says "self care" quite like serving yourself a flight of wine, beer, or favorite spirit(s) at home. Bring the nuances of the bar to the comfort of mom's liquor cabinet with these very professional-looking DIY flight sets; if she's feeling crazy, she can even mix it up and serve herself two, three, or even four totally different beverages in one fell swoop. The world is her oyster.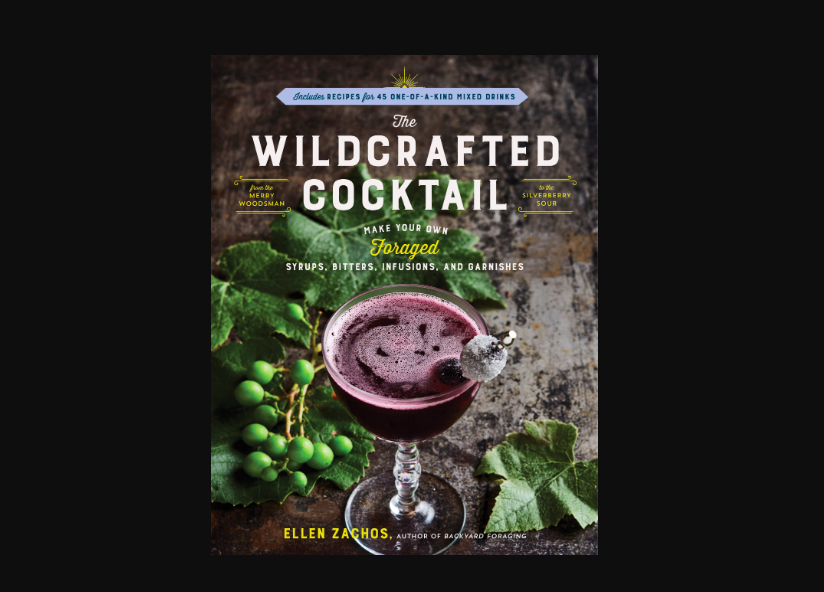 2. The Wildcrafted Cocktail by Ellen Zachos ($12.88)
This book is equal parts great outdoors, kitchen creativity, and drink savvy, so basically, it's ideal for anyone who loves one or more of those things. The Wildcrafted Cocktail also makes for a great excuse to spend some time outside with the mother figure in your life, together foraging for flowers, berries, roots, and the like to make your choice of author Ellen Zachos' 45 recipes before concocting a round with your homemade syrup, infusion, juice, or bitters.
3. 28 Collective Monogrammed Whiskey Decanter Set
Personalization is always a thoughtful touch when it comes to gifts. This timeless decanter by 28 Collective comes sand-carved with mom's initials (there are five engraving styles to choose from) and is accompanied by a set of four rocks glasses.
4. Kentucky's Bourbon Trail by Bike
Here's a whiskey adventure for the active set––epic scenery, intermittent cardio, and tastings galore make up this unique tour of Kentucky's Bourbon Trail, designed for any experience level. If the mom in your life is partial to the experiential, this is an excellent option designed for all ages and proficiency levels (and comes with its fair share of bonding time). Choose from a one day (55 mile loop) or three day option (165 or 188 mile loop), depending on what best suits her schedule and travel flexibility.
5. Barr Hill Reserve Tom Cat Gin
Help mom build her home bar, one bottle at a time. This American oak-aged gin has earned an unofficial title as "the whiskey lover's gin," so it's a solid option if you're looking to diversify or broaden bar cart horizons. Delicate notes of wildflower and a toffee-like sweetness (it's distilled with a touch of local honey) make for a rich yet versatile spirit, sippable on its own or in a Bee's Knees or Old Fashioned.
6. Glenmorangie Original Limited Edition Board by Grain Surfboards ($5500)
If you're looking to go all out for Mother's Day this year, this one's for you. Here we have a very special limited release wooden surfboard, the result of a rare collaboration between Glenmorangie and Grain Surfboards as part of the Glenmorangie "Beyond the Cask" initiative, constructed from twelve barrel staves and available on a *very* custom basis. This board is said to be heavier than the typical surfboard, but significantly faster, and who wouldn't want to hang ten with the faint aroma of Scotch whisky in the air?
7. Be Your Own Bartender: A Surefire Guide to Finding (and Making) Your Perfect Cocktail by Carey Jones and John McCarthy
Veritable bar industry power couple Carey Jones and John McCarthy guide home bartenders through the ins and outs of building the perfect drink based on the mood, supplies, or event at hand. It's beautifully curated, expertly written, and as user-friendly as they come––ideal for pretty much any experience level, and mom will appreciate the gesture (especially if it's accompanied by a bottle or two).
8. Murray's Monthly Cheese Club Membership with Whiskey Pairing Guide
How many months of cheese is your mother worth? Thanks to Murray's rather flexible Monthly Cheese Club program, you get to make that call. Choose from four, six, or 12 month membership options, or select a month-to-month membership for something in between. Subscribers receive 1.5 pounds of pure, unadulterated cheese from New York classic Murray's on a monthly basis (all hand-selected and complete with very detailed descriptions for each), and this option is quite possibly the crème de la crème of the cheese membership world, even though there aren't that many out there, if you think about it. Thanks to a very cool partnership with The Macallan, an extremely helpful free whiskey and cheese pairing guide also exists and makes for the perfect accompaniment.
9. Westland Peated Malt Soap
For those on a budget (or for those looking for a little something to round out their gift giving), this delicious-smelling peated malt soap by Westland Distillery should do the trick. It's made from natural and organic ingredients and will leave your mom smelling faintly of Laphroaig. It's the gift she never knew she needed.
10. Bones Coffee Company Bourbon Barrel Aged Coffee Beans
Coffee and whiskey is an age-old match made in heaven, particularly when consumed first thing in the morning (sometimes, anyway). Bones Coffee Company has the right idea with their bourbon barrel-aged coffee, bringing just the right amount of sweetness and smoke to mom's morning brew.
11. From Barley to Blarney: A Whiskey Lover's Guide to Ireland by Tim Herlihy, Sean Muldoon, Jack McGarry, and Conor Kelly
Maybe your mom is Irish. Maybe she just really enjoys Ireland as a country or its popular potable export––either way, this book is basically a guide to all things Irish whiskey by the people who know it best (Sean Muldoon and Jack McGarry of The Dead Rabbit, whiskey expert Tim Herlihy, and co-author Conor Kelly) so she'll most likely love it. Pair it with two tickets to Ireland for maximum effect.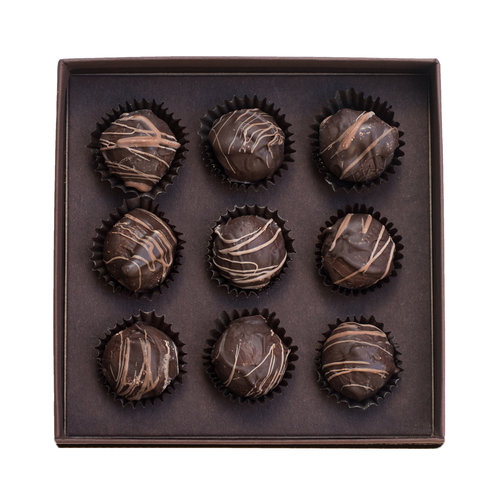 12. Catskill Provisions Honey Whiskey Truffles
And last but not least, a great add-on item for any of the above. Chocolate, honey, and New York-distilled whiskey come together in a box of nine rich, delicious truffles that mom will thoroughly enjoy and perhaps even share with you (out of sheer guilt and obligation). It's a win for all involved.