Recipe and photos by Woodford Reserve found here.
FOR THE BRINE:
(Measurements shown are for a 20-pound bird.)
Combine all ingredients together in a large pot and bring to a simmer until incorporated. Cool to 40 degrees. Brine the turkey overnight for best results.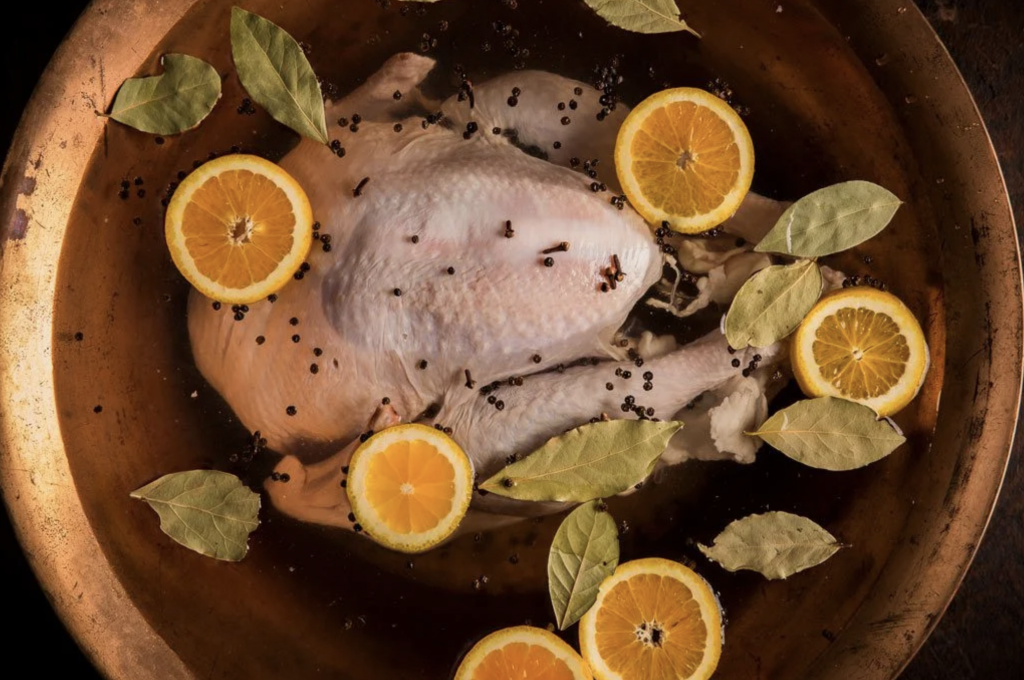 FOR THE TURKEY GLAZE:
Melt sorghum, mount with butter a bit at a time, whisking in. Whisk in the whiskey off the heat. Glaze the bird with this mixture once the skin on top of the bird starts to turn golden.