Woodford Reserve has given the bourbon world a sneak peek at this year's Kentucky Derby Bottle and its stunning artwork by Richard Sullivan, a former pitcher for the Atlanta Braves.
"There is a poetic beauty in this year's bottle because Richard Sullivan, the human athlete, is celebrating the equine athlete," said Woodford Reserve Master Distiller Chris Morris in a press release.
Sullivan, a Louisville local who attended the Savannah College of Art and Design (SCAD) was drafted by the Braves during his junior year in 2008 and went on to play 6 seasons of minor league baseball. He returned to SCAD in 2014 to finish his degree and has been focused on his art ever since. His work has been featured at sporting arenas like The Atlanta Braves Truist Park, Mercedes Benz Stadium, the National Baseball Hall of Fame, and recently on Topps trading cards.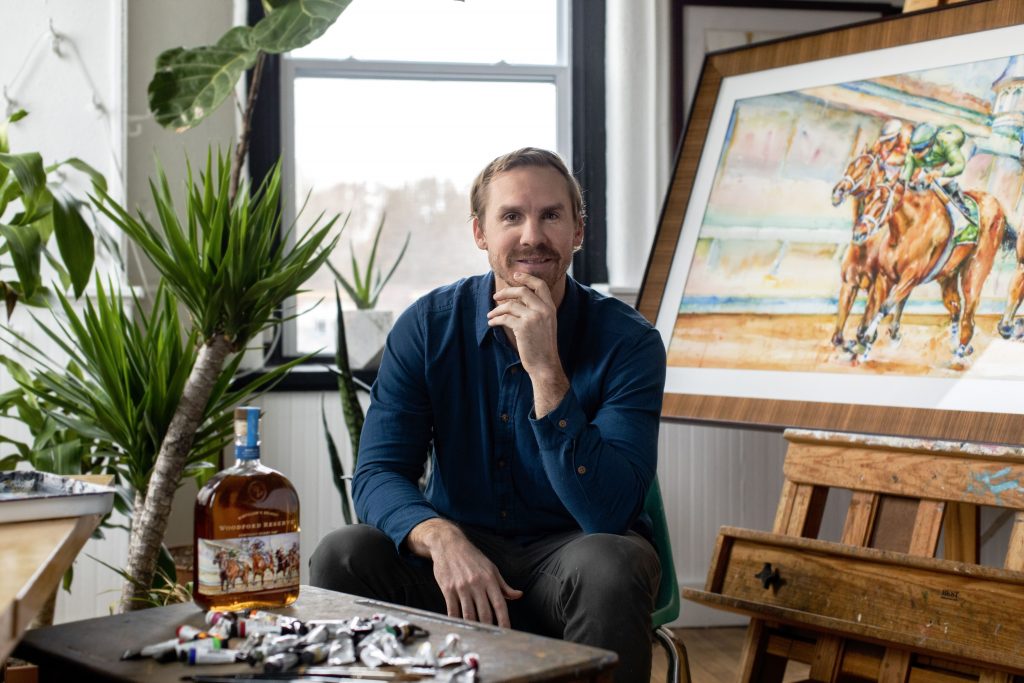 "My goal was to create a beautiful image of the Kentucky Derby that embodies the spirit of competition, dedication, and freedom that is required to be your best," Sullivan said in a press release. "I wanted to capture this intense moment of competition that is shared between the human and equine athlete. A moment when everything is on the line, time stops, awareness is heightened, mind and body are one, and anything is possible."
The bottle, which contains the flagship 90.4 proof Woodford Reserve Kentucky Straight Bourbon Whiskey, will be the 21st release of the distillery's Derby commemorative line, which first hit shelves in 1999. Woodford Reserve's 2020 Kentucky Derby Bottle will be on sale nationwide in the coming weeks for a suggested retail price of around $50 for a 1-liter bottle. Preorder yours here on reservebar.com.