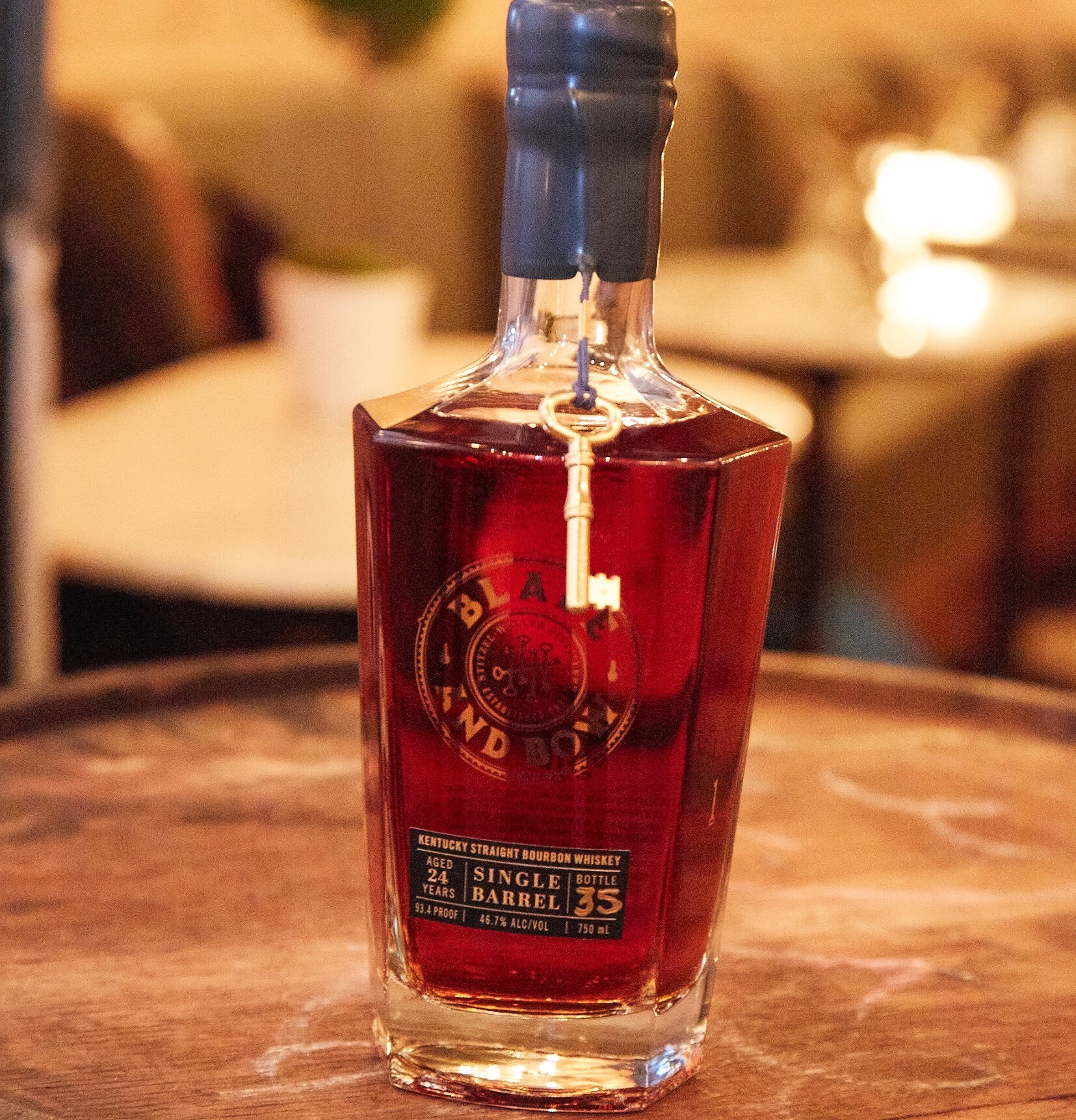 Barrel Filled In 1991 Will Be Sold For Charity Under Blade And Bow Brand
This Friday (December 9th) is your chance to own a barrel's worth of history via Christie's New York Auction House located in the Rockefeller Plaza at their "Finest Wines And Spirits: The 50th Anniversary Sale" auction.  Lot 219 is one of the featured items and it contains 34 bottles of Blade and Bow Single Barrel 24-year-old Kentucky Straight Bourbon Whiskey that was distilled at the Stitzel-Weller Distillery in Louisville, Ky.
Some folks might wonder, "What makes this whiskey special?"  Stitzel-Weller is the distillery that used to be owned by Julian "Pappy" Van Winkle and Bourbon made there has been considered exceptional during the tenure the Van Winkle family operated it (1935-1972) and even after they sold it.  Because this particular barrel was filled on November 22nd, 1991 it's one of the last barrels to be filled at Stitzel-Weller since production was shut down for good in early 1992.
So how much will these 34 bottles that are 750ml and filled at 93.4 proof sell for?  It's tough to tell, but Christie's is estimating at least in the range of $24,000 to $35,000.  100% of the proceeds from this lot will go to Robin Hood Foundation, a nonprofit based in New York whose mission is to fight poverty.
If you are interested in bidding on this piece of Bourbon history, you can attend the auction at its 20 Rockefeller Plaza location which starts at 10 a.m. on the 9th, or you can  bid online or over the phone by registering at Christies.com.