Have you ever polished off an excellent bottle of bourbon but felt like it was too beautiful to throw away? You're not alone. When you drink as much bourbon as we do, you're sitting on more than a few empties. But if you don't want to wait until you've finished a bottle, pour the bourbon into a decanter so you can put the bottle to use right away! Here are nine ways to show off your empty bottles after all the bourbon is gone (without using a glass cutter)!
1. Flower Vases
Vases can be expensive, and if you need several of them for an event, they can add up. Bourbon bottles make great vases. Use shorter bottles for shorter stemmed flowers like peonies and longer ones for long stem roses! They can also tie in with the theme of an event. If you're having a barn wedding, then bourbon bottle vases would fit in perfectly and be free!
Tip: If you want a more subtle bourbon look, then peel or wash some of the labels or wax off the bottle. Some bottles like Bulleit Bourbon will still have writing and etching in the glass, and many bourbon bottles have very distinct and recognizable shapes!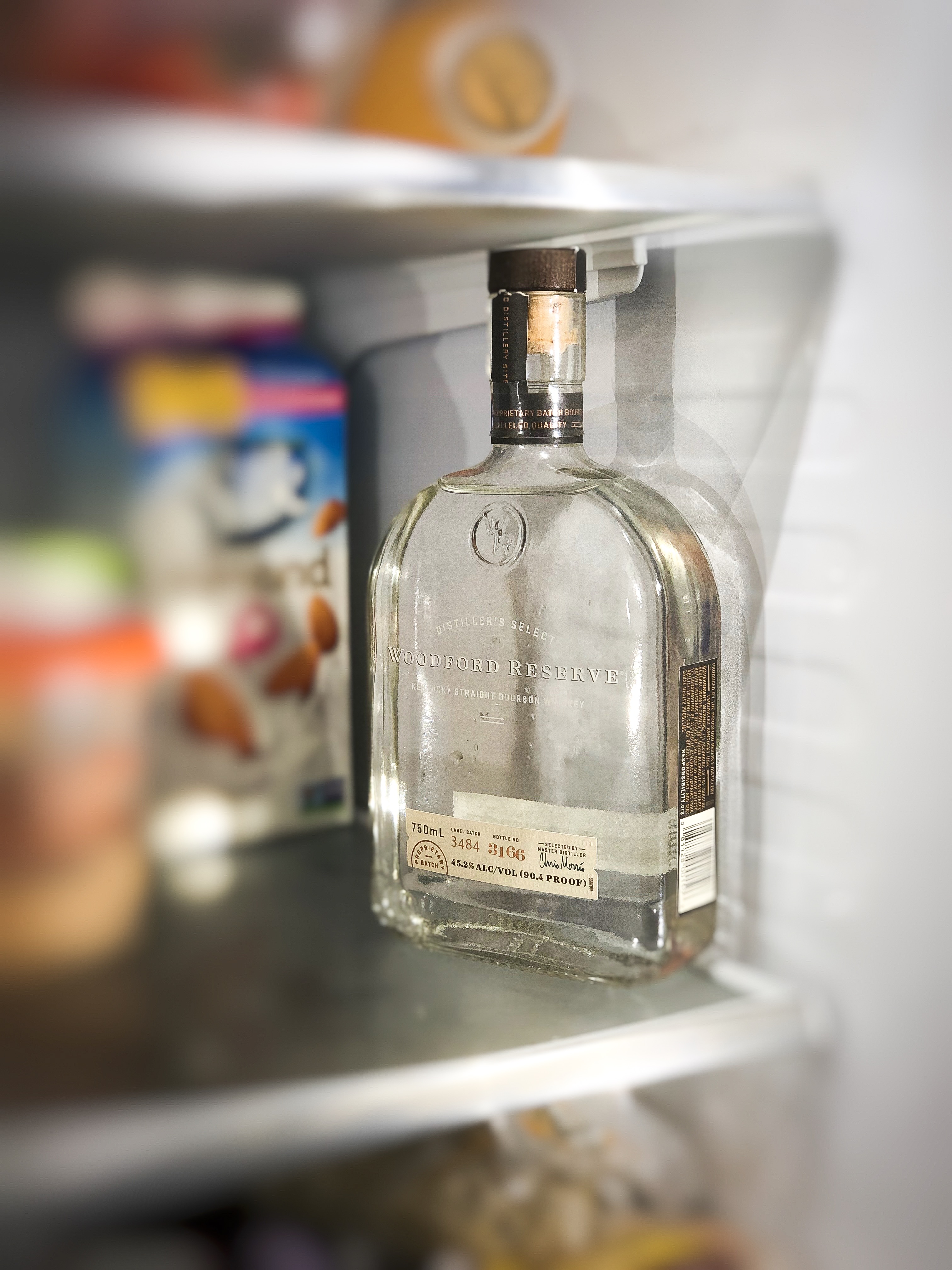 2. Water Decanter
Use bourbon bottles as water decanters. They're handy to keep in the refrigerator and pull out during dinner to keep on the table next time you have a dinner party. I like using old Woodford Reserve bottles because the glass is nice and thick, and height wise they fit on my refrigerator shelves.
If you no longer have the top to your old bottles — or don't want your water to potentially have a hit of a bourbon taste — you can click here for a package of various sized corks.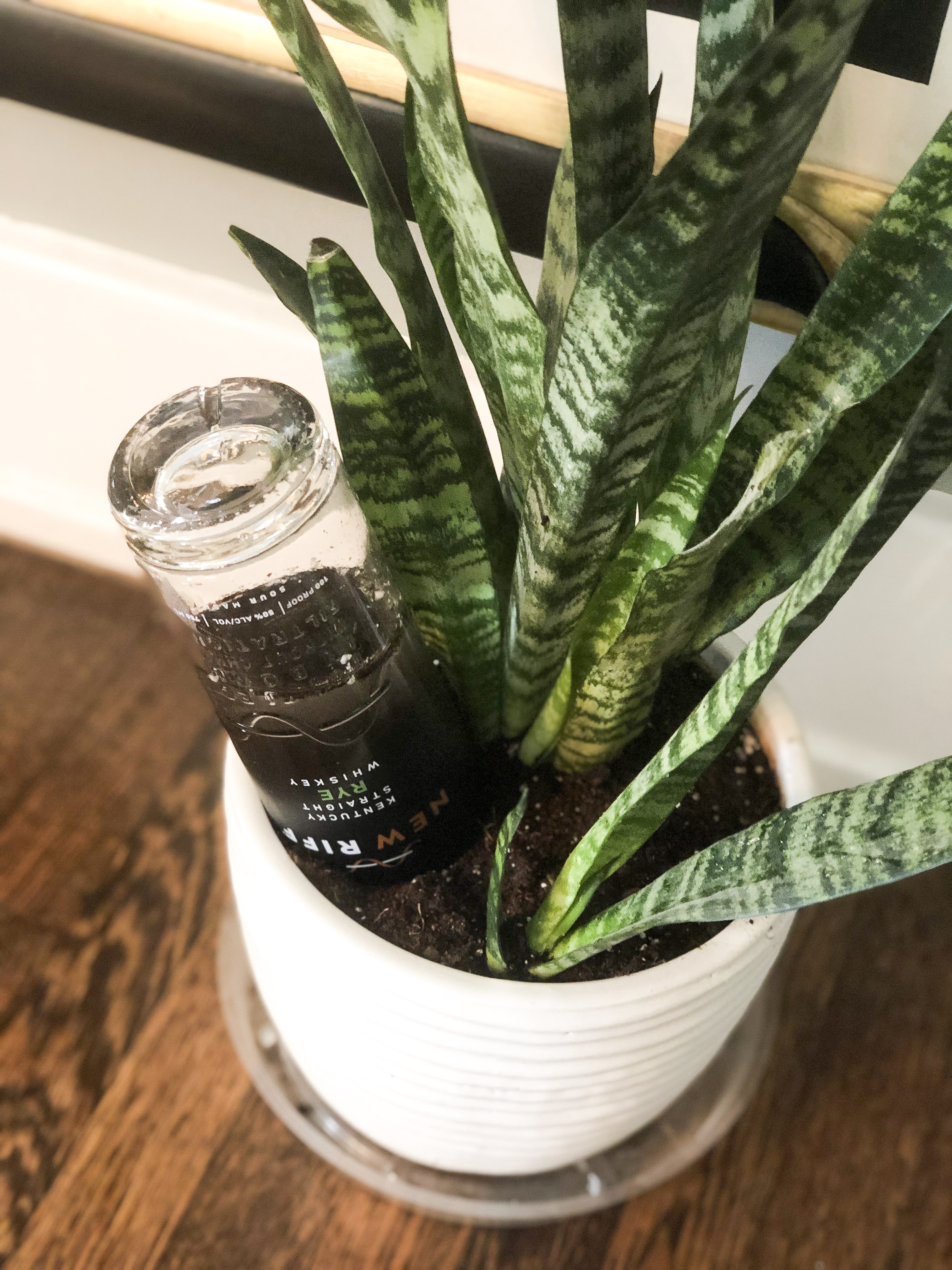 3. Water Your Plants
If you're going on a trip, you can use an old bourbon bottle to water your houseplants while you're out of town! Just fill them up with water and stick them upside down at an angle in the pot. When you get home, take them out and store them until your next trip.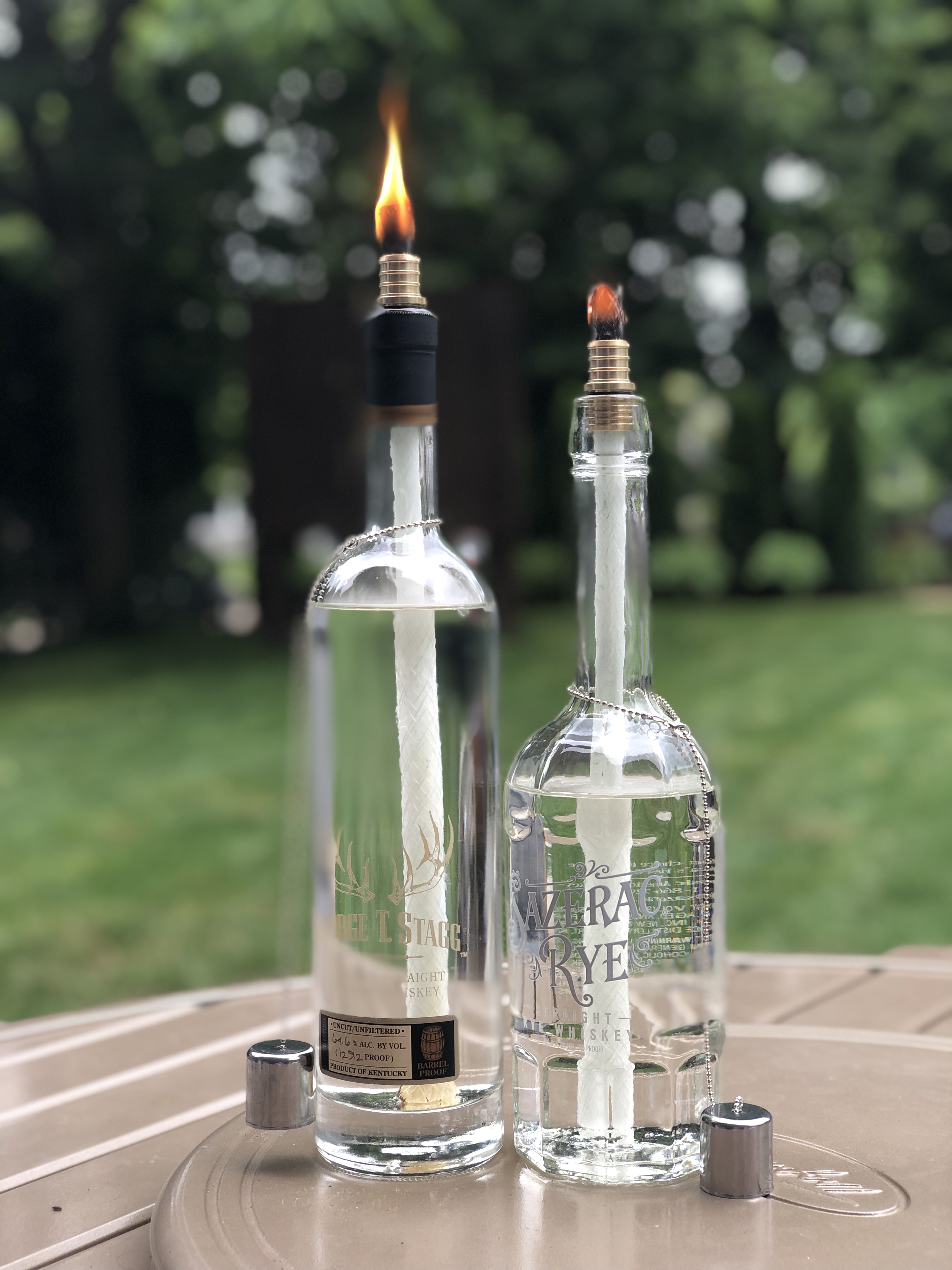 4. Tiki Torches
Let your empties keep the bugs away this summer! Use this handy tiki torch kit to turn your beautiful bottles into something useful for your backyard. It comes with everything you need (besides the lighter fluid, which you can get here). They also make great centerpieces for outdoor dinners and barbecues.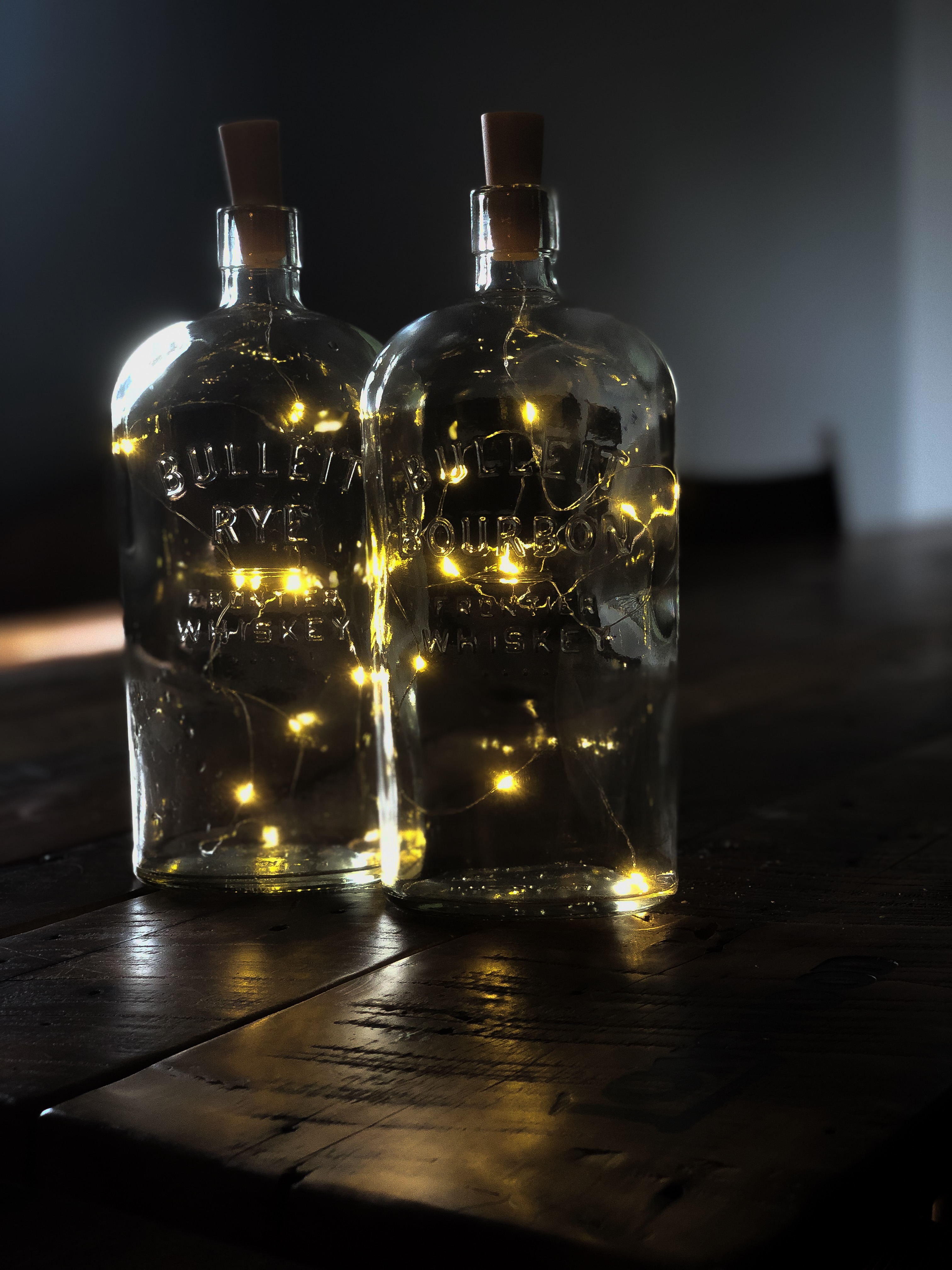 5. Lamps/Lights
If you have kids or don't feel so hot about fire, then use these handy LED cork lights to string down into your favorite empty bourbon bottles to use as lights! They also would look great as a table centerpiece or for festive decor for a wedding or party.
You can even hang the bottle lights and use them as lanterns if you use this kit!
6. Olive Oil Dispenser
I like to use an old bourbon bottle as an olive oil dispenser. I buy the large bottles of olive oil from Costco, but they can be cumbersome or tricky to handle, so I fill an old Elmer T. Lee bottle and stick a bottle pourer on top! It also adds character to your kitchen if you leave it out on the countertop. You can also use an empty bourbon bottle to infuse a small amount of olive oil with fresh herbs if you don't want to infuse your entire supply.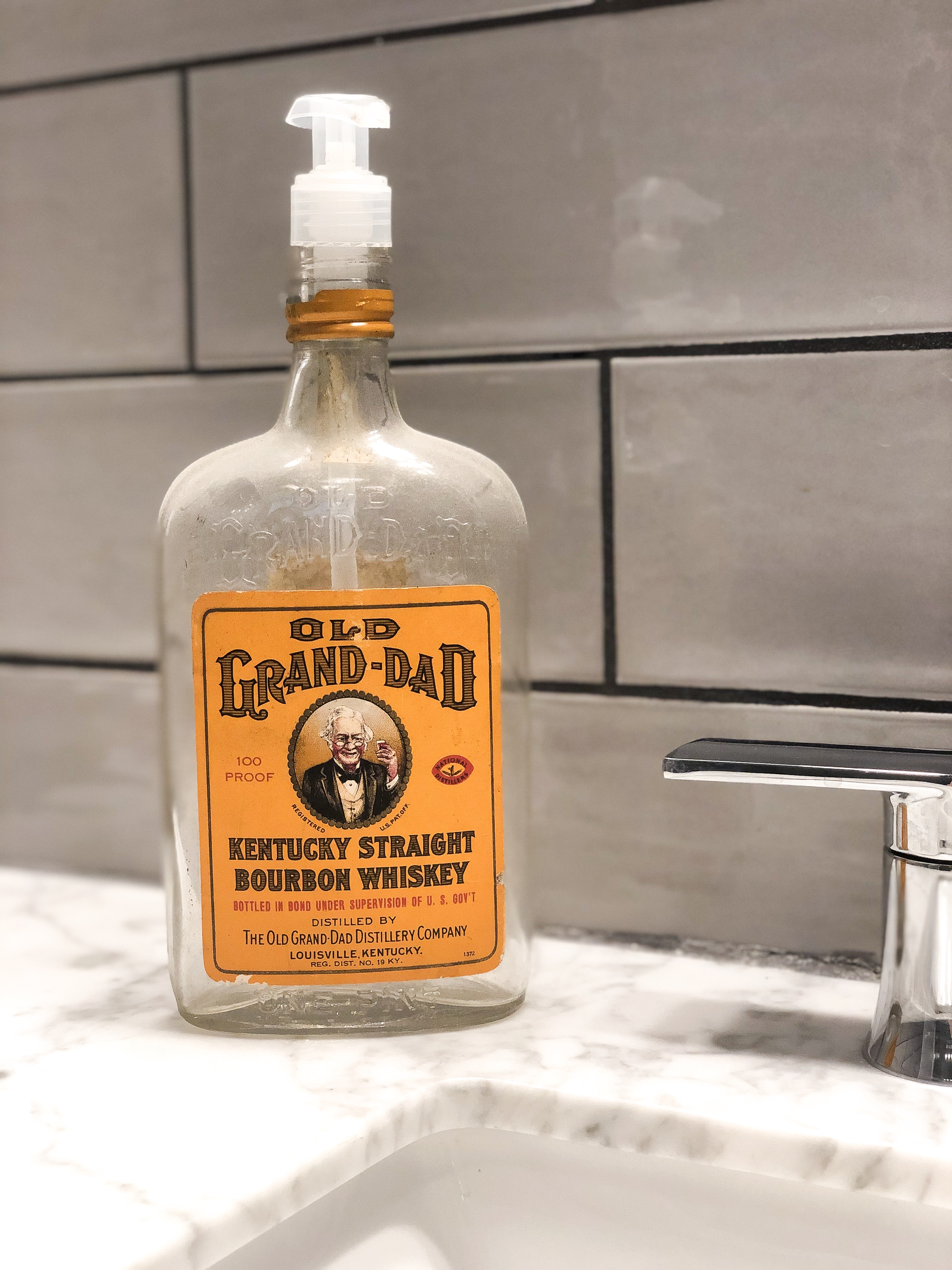 7. Soap Dispenser
Empty bourbon bottles make great soap dispensers! All you need to do is order a nozzle replacement, fill it up with soap and screw it on. It looks a lot cooler in your bathroom than just a generic plastic bottle, and it's also cheaper and more eco-friendly to buy replacement bottles of hand soap and keep refilling it! In order to avoid confusion on if it will fit your bottle, you can order these handy soap dispensers that have a cork stopper.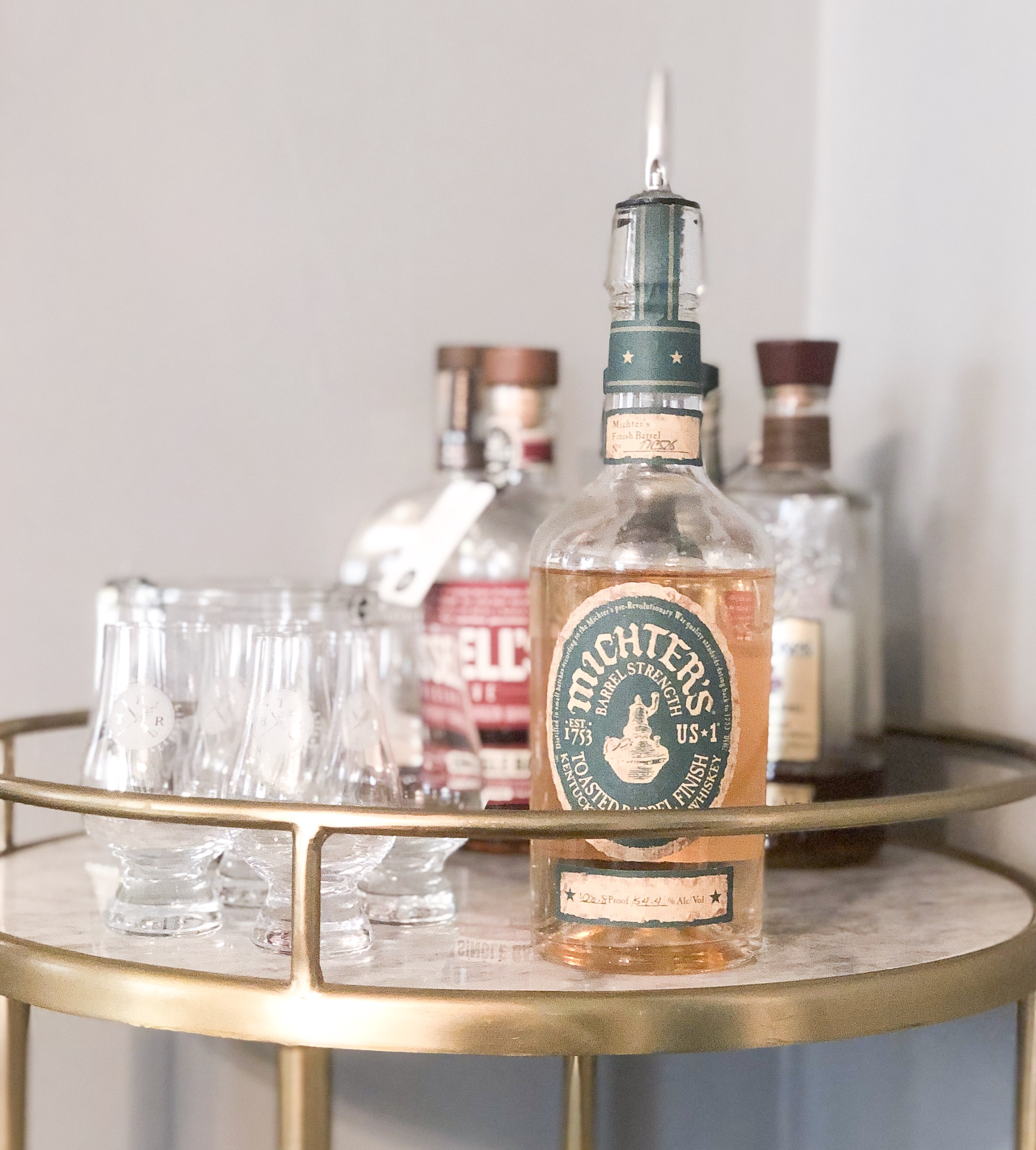 8. Simple Syrup Dispenser
Use an old bottle to house your homemade simple syrup. Stick a bottle pourer on top, and you're good to go. When you have people over, put it out on your bar cart so people can mix up their own cocktails!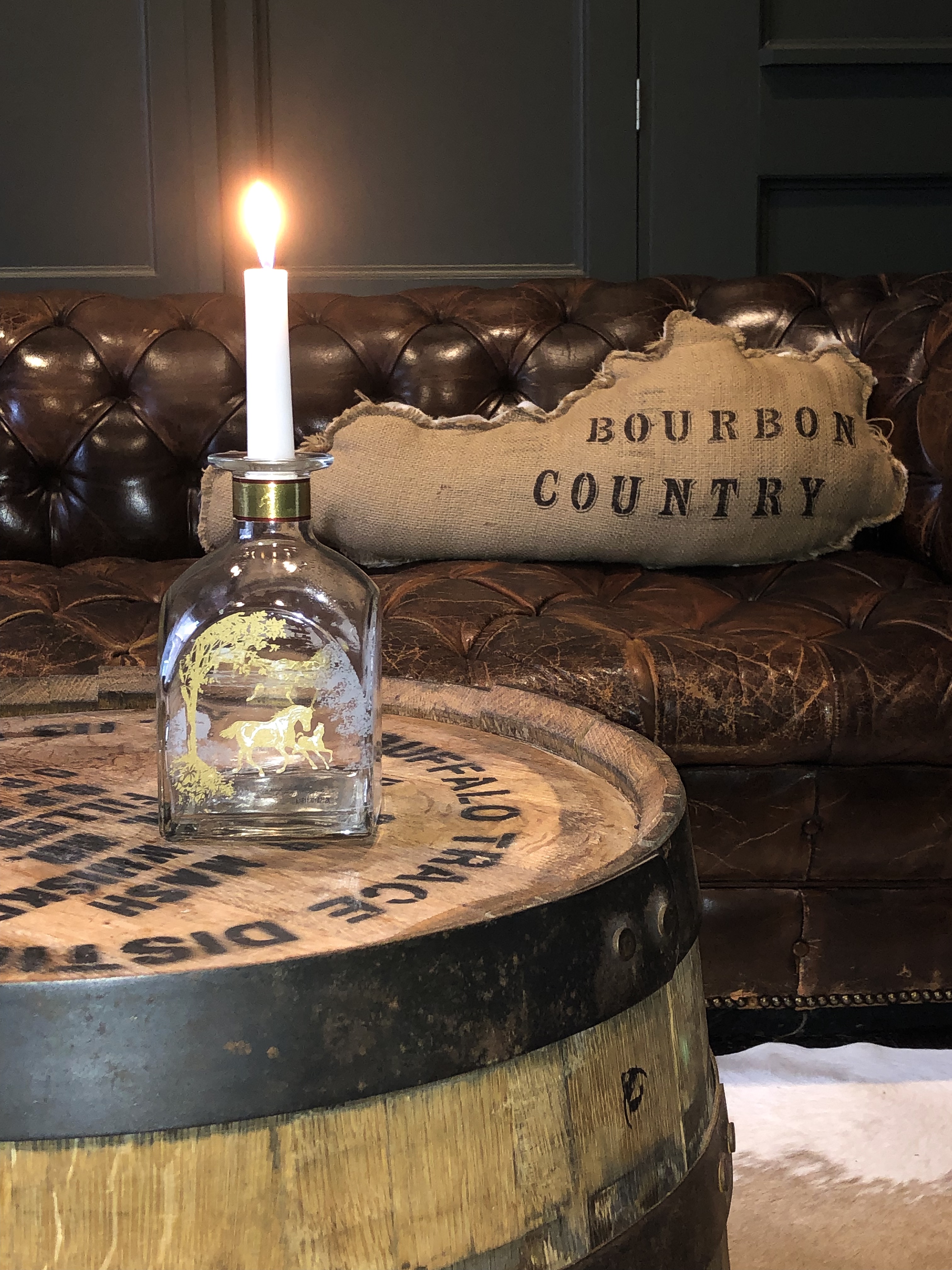 9. Candle Holder
Use an empty bourbon bottle to set the mood as a candleholder! This Rock Hill Farms decanter works perfectly.
We hope you find these tips useful and use them to subtly brag what fine bourbons you've been enjoying!