A new distillery is coming to Cynthiana, Kentucky, the first one since the 1970's. Who's behind it? Jeff Wiseman and Pete Wright of Lexington, Kentucky based Barrel House Distilling Co. as this will be an expansion for their craft distillery that launched 2006. Cynthiana is about 45 minutes north of Lexington.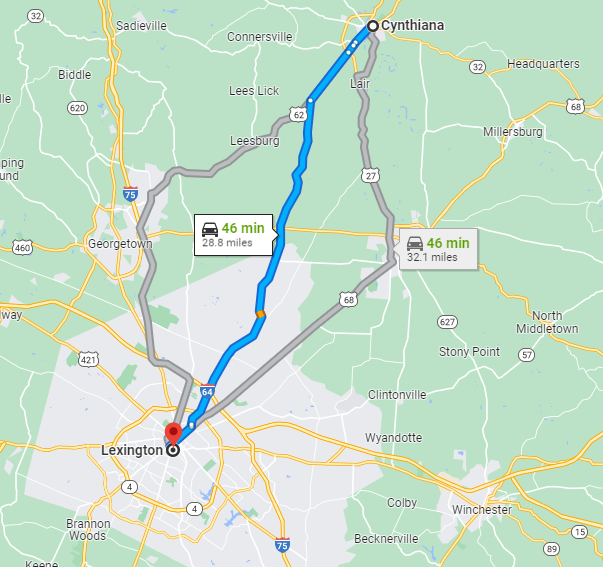 The expansion project, scripted at an $1.8 million investment, is set to commence in the first and second quarters of 2024. The project is anticipated to generate 2-4 full-time positions with an average wage exceeding $20 per hour, complete with comprehensive benefits. Moreover, during the construction phase, the community can expect the creation of 15-20 additional jobs, providing a boost to the local workforce.
Looking ahead to the fifth year of operation in Harrison County, Barrel House Distilling Co. plans to augment its investment by an additional $750,000 – $2,000,000, leading to the creation of 8-12 more employees. The company envisions a substantial increase in tourism, with a projected 12,000 visitors annually, resulting in an annual economic impact of $2.7 million.
While Barrel House Distilling Co.'s new facility in Cynthiana will primarily focus on the production of their Barrel House Select Bourbon, a variety of other spirits will be produced. This includes Pure Blue Vodka, Oak Rum, Barrel House Rum, Devil John Moonshine, Dark Shine, Brandy, and King Solomon Rye Whiskey, which will all be crafted at this location alongside the existing site in Lexington.
EVENT SPACE: In an effort to connect with the community, Barrel House Distilling Co. will offer a versatile event space capable of accommodating up to 100 guests, with an option to rent the kitchen for special occasions. Furthermore, the company is proud to announce that both the Moonshine Trail and Kentucky Bourbon Trail tours will be available at this location, providing an immersive experience for visitors.
Barrel House Distilling Co. invites the community to join in celebrating this momentous occasion Friday, November 17th at 10:00am on Sea Biscuit Way in Cynthiana, KY as they embark on this exciting journey with a groundbreaking ceremony. The expansion represents a significant investment in the region, promising economic growth, job opportunities, and a thriving hub for spirits enthusiasts.
PUBLIC GROUND BREAKING CEREMONY: Friday, November 17th at 10:00am on Sea Biscuit Way in Cynthiana, KY.
I have a lot respect for what Jeff and Pete have done. Every drop of their spirits has been done at their distillery since day 1 of their first release. Here's to their expansion and continued success.
For the latest in Bourbon, visit www.thebourbonreview.com