GROUNDBREAKING in ever since of the term…Something very interesting is afoot "in them thar hills" of Eastern Kentucky's Appalachian coal belt king region – Pike County. Something that until this moment has yet to be done in the long storied history of Bourbon.
The actual ground for this fascinatingly innovative concept however was broken well over a century ago. You see, along with Bourbon and horses, coal rounds out that sacred Kentucky cultural trifecta of identity and authenticity. Home grown Eastern Kentuckian brothers Kendall and Shannon Wright have embarked on a conquest to bring back life to the once thriving vast coal mine of Leckie Collieries Co. which had its heyday over a century ago in Pike County, 1913 – 1946.
"From 1913 to 1946, more than 23 million tons of coal were mined out of this property," Kendall Wright stated. "Miners from all over the world traveled here to work, live and provide fuel to our nation during its greatest period of growth. We feel there is something special about honoring the work completed here over a century ago with a completely unique bourbon experience."
The Wright Brothers are at this very moment aging Kentucky Bourbon in those very same underground mines, which in itself is visionary. But that's just the tip of the iceberg for what they have in store.
Property Plans Include:
$38,000,000 (approx) Investment
12,000 square ft distillery
Rickhouses
Lodging
Underground Visitor Experience
Visitor Welcome Center
Museum
Restaurant
All housed on a 20-acre tract
28 full time positions
Additional 50 mine rehabilitation related jobs
In 2020, Kendall and Shannon bought a 1,200 acre property with plans for a corporate retreat. They soon discovered the land housed a former colossal coal mine, spanning well over 1,000 acres.
Per the Wright Brothers Distilling Co website, the idea was nurtured years prior with Bourbon legend Lincoln Henderson who co-founded Angel's Envy and spent over 40 years with Brown-Forman. Kendall Wright and Lincoln formed a kinship hanging out during University of Kentucky Football tailgates when Lincoln was just starting Angel's Envy. The Bourbon legend and Kendall would bond over Wright's Eastern Kentucky moonshine.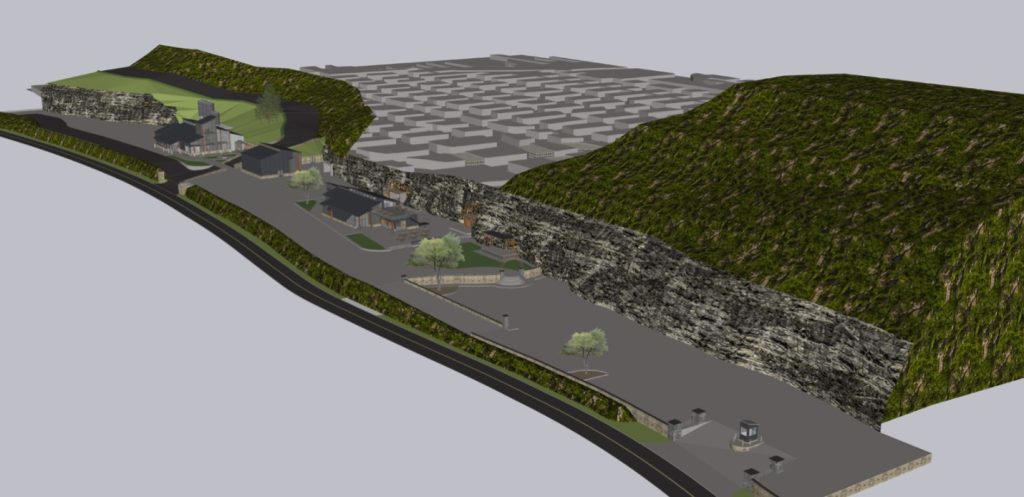 Underground Aging: Will It Work?
Kentucky has seasons. It gets hot, cold, and everything in between. This is important as hotter weather increases liquid interaction within the barrel wood. Colder weather has the opposite effect in forcing liquid out of the wood.
How will a mine which maintains a steady temperature within the low 60's F provide the necessary conditions to work the whiskey in and out of the barrel oak? ANSWER: Heat Cycling.
The company plans on implementing a heating system within the mine. This will give them complete control over how the liquid interacts with the wood per temperature and barometric pressure.
Heat cycling is rare but there are a few companies utilizing it. Woodford Reserve and Michter's come to mind.
This is an ambitious endeavor. Here's to the Brothers Wright having the right stuff and the proper grit to do something special.
For the latest in Bourbon, visit www.thebourbonreview.com.
Current Bourbon Lineup: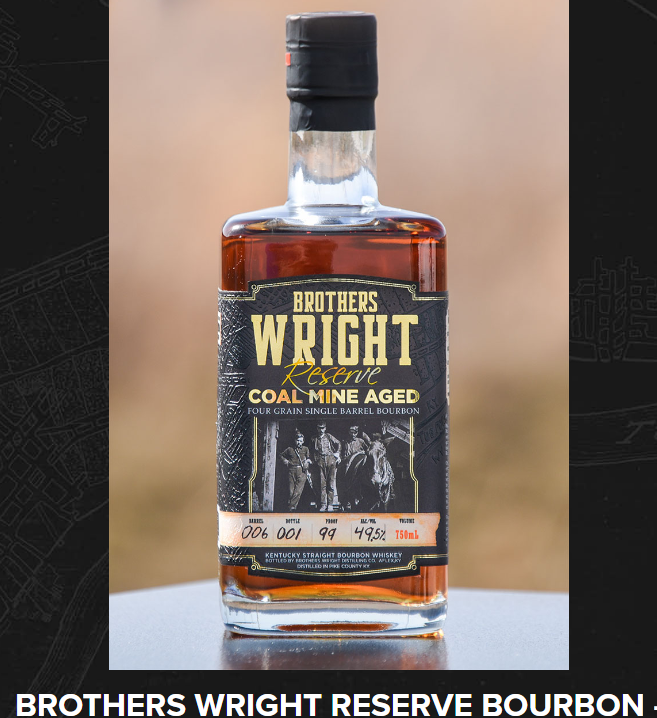 Four Grain Single Barrel Bourbon
MASHBILL: 67% Corn, 17% Red Wheat, 8% Rye, 8% Malted Barley
PROOF: 99 (49.5% abv)
SRP: $69.95
MASHBILL: 68% Corn, 20% Wheat, 12% Malted Barley
PROOF: 102.5 (51.25% abv)
SRP: $64.95
MASHBILL: 70% Corn, 20% Rye, 10% Malted Barley
PROOF: 103 (51.5% abv)
SRP: $64.95