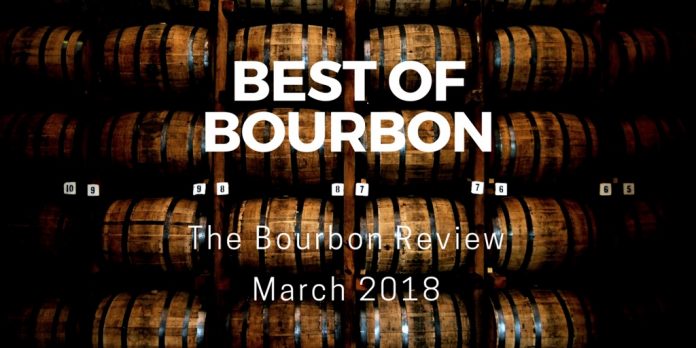 Haven't been keeping up with the world of Bourbon this month? We've got you covered. Here are our top releases, recipes, and more from this March!
1. Buffalo Trace Distillery to Release New W.L. Weller Bourbon Designed by Fans
Buffalo Trace's Craft Your Perfect Bourbon Website has been up and running for over two years, and over 100,000 Bourbon fans have created the Bourbon they want most. Buffalo Trace found a lot of similarity in their designs – and decided to give the people what they want. This summer, they'll be releasing Weller CYPB, an eight-year old wheated recipe aged on the top floor of the rickhouse and bottled at 95 proof. The release will hit shelves this summer with an MSRP of $39.99.
2. Booker's Bourbon Honors Kentucky Bourbon Hall of Fame Member Kathleen DiBendetto with First Release in 2018 Batch Collection
The first Booker's Release of 2018, known as Kathleen's Batch, has hit the shelves. The release is named in honor of Kathleen DiBenedetto, who with founder Booker Noe helped launch Beam's super-premium Small Batch Bourbon Collection in the early 1900's. DiBenedetto traveled the world with Noe, learning Bourbon at every level and representing the brand for 26 years. A Bourbon Hall Of Farmer and Senior Director of On-Premise and Luxury Marketing for Beam Suntory, Kathleen says, "I'm humbled to have a batch of Booker's named in my honor."
3. Four Roses Raises a Glass to its 130th Anniversary
This year, Four Roses is raising a glass to a special milestone – 130 years of handcrafting Bourbon. Paul Jones Jr. founded the brand back in 1888, naming it after his true love and planting its roots on Whiskey Row in Louisville, Kentucky. The brand survived Prohibition, the Great Depression, two World Wars, and 40 years abroad, and is celebrating this year with historical tasting events, traveling Four Roses memorabilia, Limited Edition Small Batch Releases, and more.
4. Todd Allen is the Host with the Most at Bourbon Manor in Bardstown, Kentucky
As we've combed through the submissions for our list of The Best Places to Stay in Bourbon Country, a few have stood out to us Bourbon Travelers. We headed to the Bourbon Capital of the World in Bardstown Kentucky to see the original Bourbon themed Bed and Breakfast – Bourbon Manor. Founded in 2014 by Todd Allen and his partner Tyler Horton, Bourbon Manor caters specifically to the Bourbon Tourists flocking to Bourbon's hometown. With cocktail-themed rooms, an on-premise bar aptly named "The Bunghole," and a downtown location that can't be beat, we can't think of a better home base for your Bourbon journey.
5. Maker's Mark Morning-After Pancakes with Bourbon Blueberry Compote
This sugar-crusted marshmallow pancake stack is topped with Bourbon Blueberry compote and spiked syrup! A sweet breakfast treat like this is just as good in the middle of the night as it is the morning after. The key is to make the compot ahead of time and to assemble the pancake batter at the last minute. Bon appetite!
6. Michter's to Release 10-Year Single Barrel Kentucky Straight Bourbon Whiskey
Michter's Master Distiller Pamela Heilmann and Master of Maturation Andrea Wilson have approved the April 2018 release of a 10-Year Michters Bourbon. While the position of Master Distiller is well-established in Kentucky, the position of Master of Maturation manages the second phase of making Kentucky Bourbon as the barrels age. The suggested retail price per 750ml bottle will be $120.