LOUISVILLE, KY – "Watch Hill Proper" grand opening 3pm Friday, April 8th within Norton Commons community.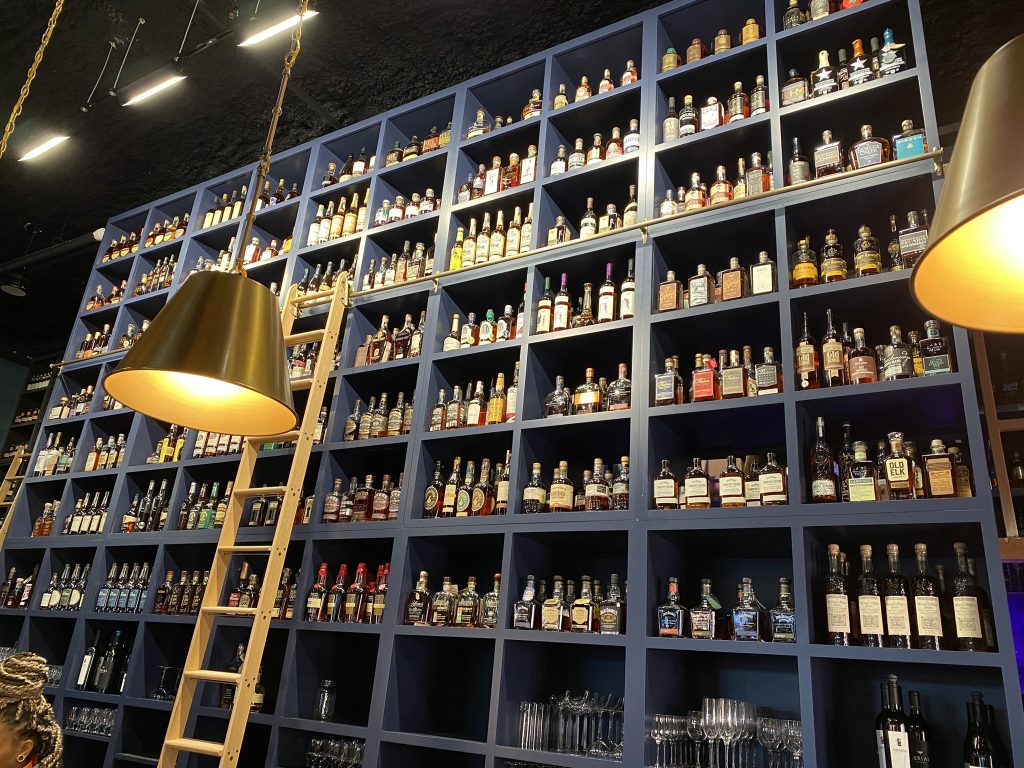 It's Bourbon. It's bougie. It's #bourbonbougie. It's all the things really.
A new must-see Bourbon destination is opening its doors to the public Friday, April 8th, within the charming community of Norton Commons in Louisville, KY. I certainly hate to oversell anything, but this spot is stunning. Period.
The décor = the lovechild of elegance and a Bourbon barrel.
The Bourbon selection = otherworldly.
The cocktails = outstanding.
Here's a rundown on this new beaut of a place:
NO CLEAR OR BEER IN HERE. No clear spirits (gin, vodka, Everclear).
There are over 100 bourbon barrels incorporated into the club's décor, including barrels suspended from the ceiling and on the walls.
The club's Library houses about 750 books and magazines about bourbon, wine and their history that are available to check out at no cost.
There are over 1,500 bottles of American whiskey available and are displayed on a massive wall behind the bar with a catwalk. We didn't count every bottle ourselves, but looking around, we're willing to give the benefit of the doubt.
There are over 100 bottles of wine offered and many are contained in a refrigerated glass display case.
Three seating styles are available depending upon preference – lounge, table, or bar seating.
You can have your very own Bourbon locker, duh. Does this look like the kind of place to NOT have a swanky booze locker system?
FOOD? Yes. They've brought in the highly talented and decorated Chef Michael Crouch to oversee the culinary program. The menu, designed by Chef Crouch, features a variety of shareable and small plates to start, including customizable charcuterie boards and lobster hushpuppies. Additional menu items will be added to the opening day menu including a sharable 48oz Porterhouse, braised greens, roasted red potatoes and several desserts.
BARSTAFF: Knowledgeable and talented. A diverse and playful cocktail experience awaits you. Drinks menu designed by WHP creative director, Karla Green, winner of the 2019 Bourbon Classic "Contemporary Cocktail" Award, she knows her way behind the sticks.
OWNERSHIP: Josh Howes and Tommy Kraggs. Their goal – to have the #1 whiskey bar in the world. While ambitious, something tells me it's not out of there grasp with this kind of start.
Members Only? Nope
While it does have a membership program, WHP is completely open to the public. Members will, however, have priority access and favorable pricing on all spirits, amenities and special events.
MEMBERSHIP BENEFITS include:
Membership and access to this exclusive bourbon club and community
Reservations for priority access into the club (note: non-members may only access Watch Hill Proper on a walk-in basis)
Member discount of 20% to our extensive bourbon and American whiskey list and all cocktails
Opportunity to attend barrel picks and purchase bottles of WHP single barrel offerings
Exclusive access to house "break even" pours (priced at cost)
One complimentary bourbon tasting per quarter with access to regular weekly tastings
Member social events (barrel picks, distillery events, guest speakers, etc.)
Invitation to member-only enrichment programs
Member-only annual Repeal Day and Bottled-in-Bond Act parties
Exclusive access to rent a spirit locker, as available
A complimentary drink of your choosing on your birthday ($25 value)
Two passes per year for up to a party of four to make an unaccompanied reservation at WHP
Philanthropic opportunities within the Louisville community
Professional and personal networking
Face/name recognition with staff
Priority access to host memorable business meetings/receptions/cocktail parties with no room rental fees, no planner fees, and no set-up fees for members (during non-business hours)
Access to and support from our concierge, who will assist you with any WHP-related needs. This includes support and planning for your event to meet your specific needs
Light fare offerings created to compliment your bourbon of choice
SAMPLE OF MEMBERSHIP PRICING
LOCAL MEMBERSHIP
$1200 Initiation, $900 Annual Dues
Unlimited reservations to the club
Private invitation to over 50 annual member-only events
Member pricing on drinks and cocktails
Exclusive access to club barrel picks and "break even" pours
Quarterly complimentary bourbon tasting
LOCAL + SPOUSE MEMBERSHIP
$1500 Initiation, $1200 Annual Dues
Unlimited reservations to the club
Private invitation to over 50 annual member-only events
Member pricing on drinks and cocktails
Quarterly complimentary bourbon tasting for spouse
Spouse enjoys all the same privileges as a Resident Member
NON-LOCAL MEMBERSHIP
$600 Initiation, $300 Annual Dues
Must have primary residence 100+ miles outside Louisville Metro
Three (3) reservations per quarter
Member pricing on drinks and cocktails
Exclusive access to club barrel picks and "break even" pours
Quarterly complimentary bourbon tasting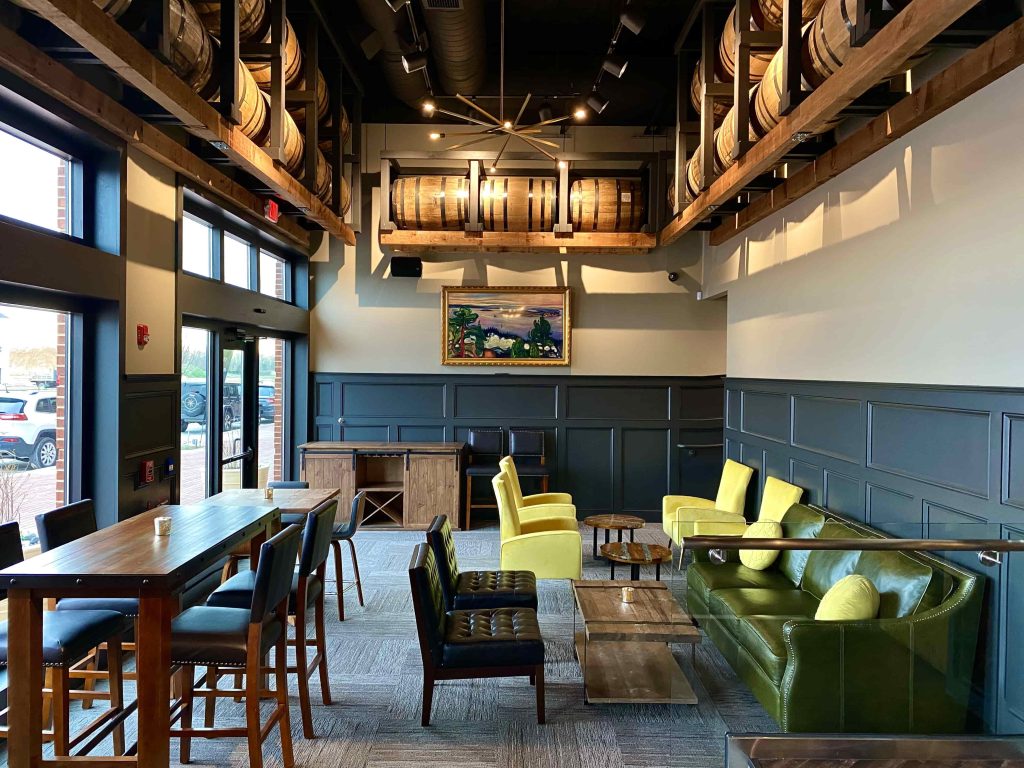 Learn more about this gorgeous spot at www.watchhillproper.com
Hours (Opening April 8)
Monday – Thursday
3pm – 12am
Friday – Saturday
3pm – 1am
Sunday
1pm – 12am