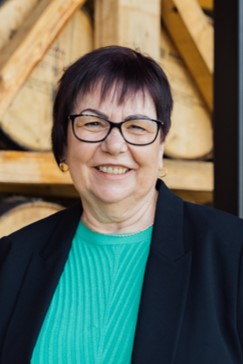 Kentucky Owl announced this week it now has a new Master Blender – Maureen Robinson.
She is replacing John Rhea, the Bourbon Hall of Fame member who made his longtime career at Four Roses Distillery before entering at Stoli owned Kentucky Owl in 2021.
This appointment marks an exciting time for the brand as they bring in their first female Master Blender, who will provide an exciting perspective from Scotland to craft high quality signature bourbon and rye whiskeys. 
Robinson is not new to bourbon either, where as a Scotch whisky Master Blender, she worked extensively with second fill bourbon barrels, learning and appreciating the influence that ex bourbon barrels had on the flavor of Scotch whisky. "I'm excited to be now working with first fill bourbon barrels, understanding how flavor is influenced using new American oak barrels and the processes you can use to differentiate these flavors to create new whiskeys."   
Maureen has also received significant whisky accolades. She became Keeper of the Quaich in 2012, was inducted into the Scotch Whisky Hall of Fame in 2019 and was awarded 'Master of the Quaich' in October 2022 in further recognition of her significant achievements in the Scotch industry. Maureen is one of only a handful of female Masters globally and was also instrumental in creating her own language to describe what she was able to detect when nosing whiskies and was involved in developing and forming the Scotch Whisky flavor wheel, now used by many Scotch whisky companies, experts and whisky enthusiasts.
For the latest in Bourbon, visit www.thebourbonreview.com