Booker's 30th Anniversary Bourbon has been looming just off stage for most of 2018. This much-anticipated follow up to Booker's 25th has captivated us in tiny leaks of information since the spring, when rumors first broke thanks to TTB documents.
But the time for rumors is over. The Bourbon Review was part of a small group of journalists invited for a first look and first taste of Booker's 30th, and with all the information on the table, we couldn't be any more excited about this bottle.
Booker's 30th comes out this month, so to decide whether this bourbon is a must-have bottle for your collection, we collected the most important things you should know.
1. This bottle wasn't designed by committee.
While most batches of Booker's released to the public are decided by some form of roundtable committee, Booker's 30th didn't go through this process. Almost all of the decision making fell on Fred Noe's capable shoulders, though he tapped son Freddie Noe to confirm his beliefs.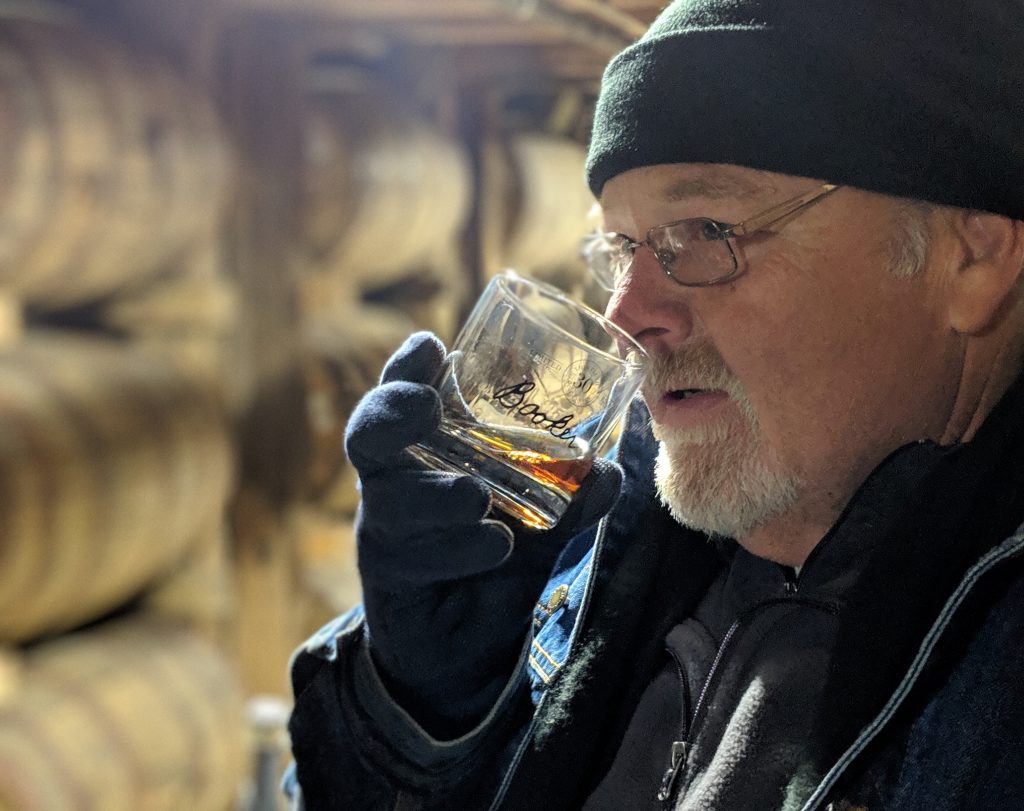 2. Booker's 30th is a blend of 16-year and 9-year bourbons.
Seventh generation master distiller Fred Noe had a honey batch of 16-year-old bourbon stashed aside for just such a product, but in the lead up to final blend, he wasn't happy with the nose of a 16-year batch alone.
"So when we start pulling these older barrels… we had some 16 year old barrels, and then we've put some 9 with it," says Noe, "because the 16 by itself, in my opinion, didn't have the nose that I like."
"I thought it was maybe just me, so I called Freddie, I didn't tell him what it was. I made him go in my office, I poured him up a couple glasses, said, 'check this out, what do you think?' And he said, 'I don't like the nose too much, dad.' I said, 'okay that's all I wanted to hear.' Sometimes you know, old bourbon is just old bourbon, that don't mean it's good. Some people think that because it's got 16 years of age on it that it's automatically going to be great. Not necessarily."
3. It tastes good. Damn good.
The balance Noe achieved with this blend of 16 and 9-year bourbons finds what we'd call the perfect amount of age. The 9-year gives it a lot of vanilla and fruit notes, but the 16-year gives those fruits depths, and a bit of dark chocolate. There was a consensus that this was a particularly fruity batch of Booker's, in the best way. It's bottled at 125.8 proof, and a few gentle drops of water really brought the vanilla out and opened this one up.
4. The box is a piece of Kentucky history.
Every Booker's 30th Box is made with planed wood from the legendary Jim Beam Warehouse E. The wood was taken out of the post-Prohibition warehouse, which Booker himself favored, and repurposed. No two boxes are alike, and every panel is anything from floorboard to heartwood from support beams. They're each really one of a kind.
That's the most we can say without pissing off Fred. He thinks they're cool, but didn't want them to distract from the liquid. "You know me," he told us, "I pretty much – I said, are we selling f—ing boxes, or are we selling f—ing bourbon? It got real quiet. I don't give a f— about the box. I care about what's in that glass."
5. The final price is $199.
So, you know, that's how much you'll be paying, if you manage to find a bottle. They made a smaller total lot of bottles. Noe said he never saw the exact yield, but it was about half of a standard Booker's release.
6. It'd make Booker proud.
When Fred didn't like the whiskey, he did what he had to do to make it great. That means something, because there's always marketing pressure to keep something like a 16-year age statement on a label.
"I nearly pissed off some people in Chicago, when I kind of said, I don't like it that much," he explained. But Booker wouldn't have compromised. Having tasted it, we can say with certainty that finding that younger whiskey to fix it was the right thing to do. Fred didn't compromise on the whiskey here. This is good bourbon Booker would be proud to have his name on.