<<< PREVIOUS | Midwest Region West Region | NEXT>>>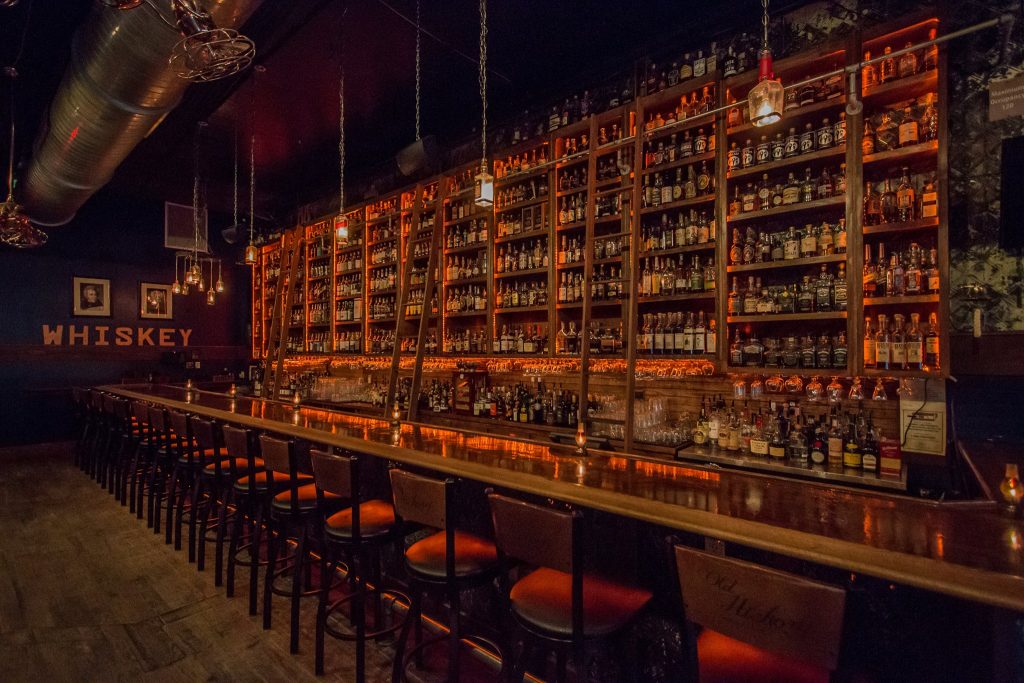 Our Southern list grew too this year, adding new bars like The Golden Rule in Georgetown, Texas, and Rebellion in North Carolina. While some bars stick to bourbon, spots like Yardbird and Local Three are serving up fun for the whole family with carry out feasts that serve 4-6. Frustratingly, a few bars from this region have had it doubly hard, closing not only for Covid, but also briefly for inclement weather as hurricane season hit hard. We're ready and waiting for all our bars to be open – tap their links for more info on how you can support them in tough times. Here are America's Best Bourbon Bars from the South!
Yardbird Southern Table and Bar, Miami Beach, FL
C.W.S. Bar + Kitchen, Lake Worth Beach, FL
Brick City Southern Kitchen & Whiskey Bar, Ocala, FL
Old Hickory Whiskey Bar, Pensacola, FL
Poison Girl, Houston, TX
Eight Row Flint, Houston, TX
The Standard Pour, Dallas, TX
The Golden Rule, Georgetown, TX
Mac McGee, Decatur, GA
Southern Art & Bourbon Bar, Atlanta, GA
Local Three Kitchen & Bar, Atlanta, GA
The Whiskey Project, Roswell, GA
Front Street Brewery, Wilmington, NC
Rebellion, Wilmington, NC
The Crunkleton, Chapel Hill, NC
Bourbon, Columbia, SC
Husk, Charleston, SC
Husk, Nashville, TN
Gertie's Bar at The 404 Kitchen, Nashville, TN
The Patterson House, Nashville, TN
Whiskey Kitchen, Nashville, TN
Barrel Proof, New Orleans, LA
Dickie Brennan's Bourbon House, New Orleans, LA
Social Southern Table & Bar, Lafayette, LA
Links below to discover the next region on our list!
<<< PREVIOUS | Midwest Region West Region | NEXT>>>