Most of us will get a thoughtful gift or two under the tree whether we've been naughty or nice. But what if a bourbon lover on your list has been, like, really, really nice this year? Maybe this is the time to go over the top with an incredibly rare whiskey.
No need for gift wrap on most of these bottles; with handmade wooden boxes, crystal decanters, or sets including a Glencairn, the packaging for these pricey pours is a gift in and of itself.
Enjoy (and forward to relatives) this list of some of the rarest, oldest, and most special whiskeys of 2018.
1. James Thompson & Brother Final Reserve 45-Year Bourbon
James "Buddy" Thompson knows a little bit about patience – he waited 45 years aging this rare whiskey. Distilled at Yellowstone Distillery in 1972, the oldest bourbon ever bottled was released this March during The Bourbon Classic. Only 250 bottles of this 115 proof bourbon made it to the public, with a price tag of $1,800. This one is a gift you can feel good about: 90% of the proceeds went to a veteran's charity, and 10% went to the Frazier Museum.
2. Very Old Carter 27 Year Old American Whiskey
Old Carter Whiskey Co. has had quite the debut year, with five different uncut, unfiltered releases of bourbon, whiskey, or rye in 2018. The oldest (and rarest) of these releases is Very Old Carter 27 Year American Whiskey, which will hit shelves in Kentucky only this month. These special bottles come nestled in a handmade wooden box branded with the Old Carter logo. Three separate single barrel releases (of varied barrel proof) totaling less than 150 bottles will be made available to the public at $550 each.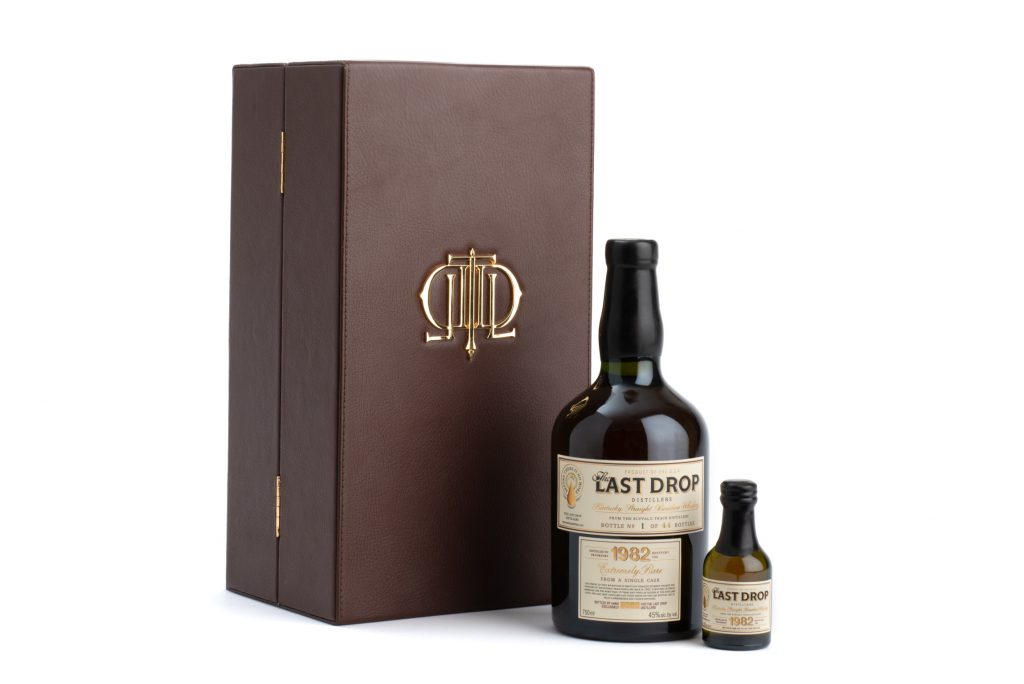 3. The Last Drop Distillers 1982 Bourbon
The Last Drop Distillers travel around the world finding rare, forgotten whisk(e)y barrels to share with their fans, and for the first time ever, they've selected a bourbon. The Last Drop Distillers (owned by parent company Sazerac) brings us this 18-year single barrel bourbon distilled in 1982 at Buffalo Trace. If you can find one of just 44 bottles of The Last Drop 1982 Bourbon in existence (25 of which will make it to the American market), it will come with a hefty $4,000 price tag.
4. Michter's 20-Year Bourbon
This gorgeous bottling was worth the wait: this batch of Michter's 20-Year is their first in over two years. Michter's has exacting standards for their limited releases, waiting for the perfect moment in the aging process rather than rushing to get bourbon on the shelf. This 20-year release was bottled at 114.2 proof, and while we don't know the exact number of bottles available in this release, we do know that taking one home to put under your tree will cost you around $700. Happy holidays, indeed.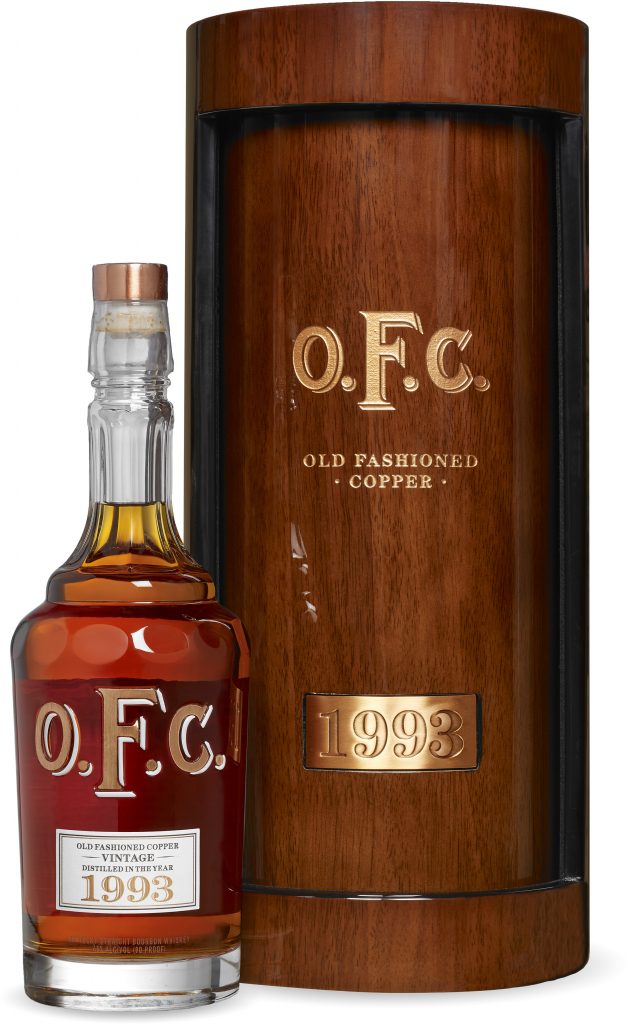 5. 1993 Vintage O.F.C. Bourbon
Buffalo Trace's O.F.C. line pays homage to the Old Fashioned Copper Distillery, founded in 1870 on the very same spot as the current Buffalo Trace distillery. While a previous edition of O.F.C. was earmarked for donations to nonprofits, 822 bottles of this 25-year release distilled in 1993 will make it to the public. This 90 proof bourbon comes packaged in a beautiful crystal and copper decanter, with a $2,500 price tag.
6. Heaven Hill 27-Year Bourbon
Heaven Hill fans know that the distillery suffered heavy damage from a fire in 1996, and "pre-fire" barrels like these are considered very special. Less than 3000 bottles of this 27-Year old barrel proof bourbon were released this Fall, from a small batch of just 41 barrels distilled between 1989 and 1990. This 94.7 proof (yes, that's low for a barrel proof) bottling comes packaged in an intricate wooden box on a silk pillow for around $400.