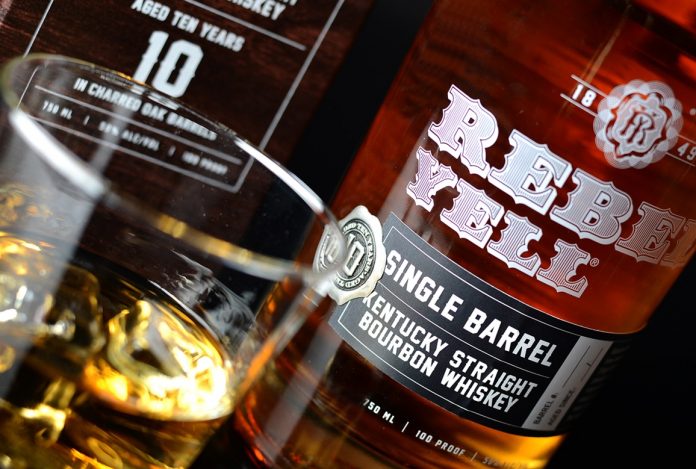 10-Year Straight Bourbon Whiskey to be offered in limited quantities
Rebel Yell Kentucky Straight Bourbon Whiskey has released its 2018 allocation of Rebel Yell Single Barrel. At 100 proof, the original Rebel Yell wheated Bourbon recipe is aged in charred oak barrels for 10 years, building a unique flavor profile specific to each batch.
"Aging the Bourbon for 10 years really brings out the sweetness, oakiness, and caramel and vanilla notes," says John Rempe, head distiller and Lux Row Distillers – the new home of Rebel Yell.
This ultra-premium Bourbon is hand-bottled, one barrel at a time. Each bottle, complete with a premium matte finish closure and natural wood cork, is sold in individual boxes, and each label includes the barrel number and an "aged since" date.
Rebel Yell Single Barrel will be available in most states in 750 ml bottles at a suggested retail price of $59.99 in 2018. Only 2,000 cases will be available, including a limited number of bottles at Lux Row Distillers. They plan to open their doors for visitors this spring as a new distillery experience along the Kentucky Bourbon Trail.